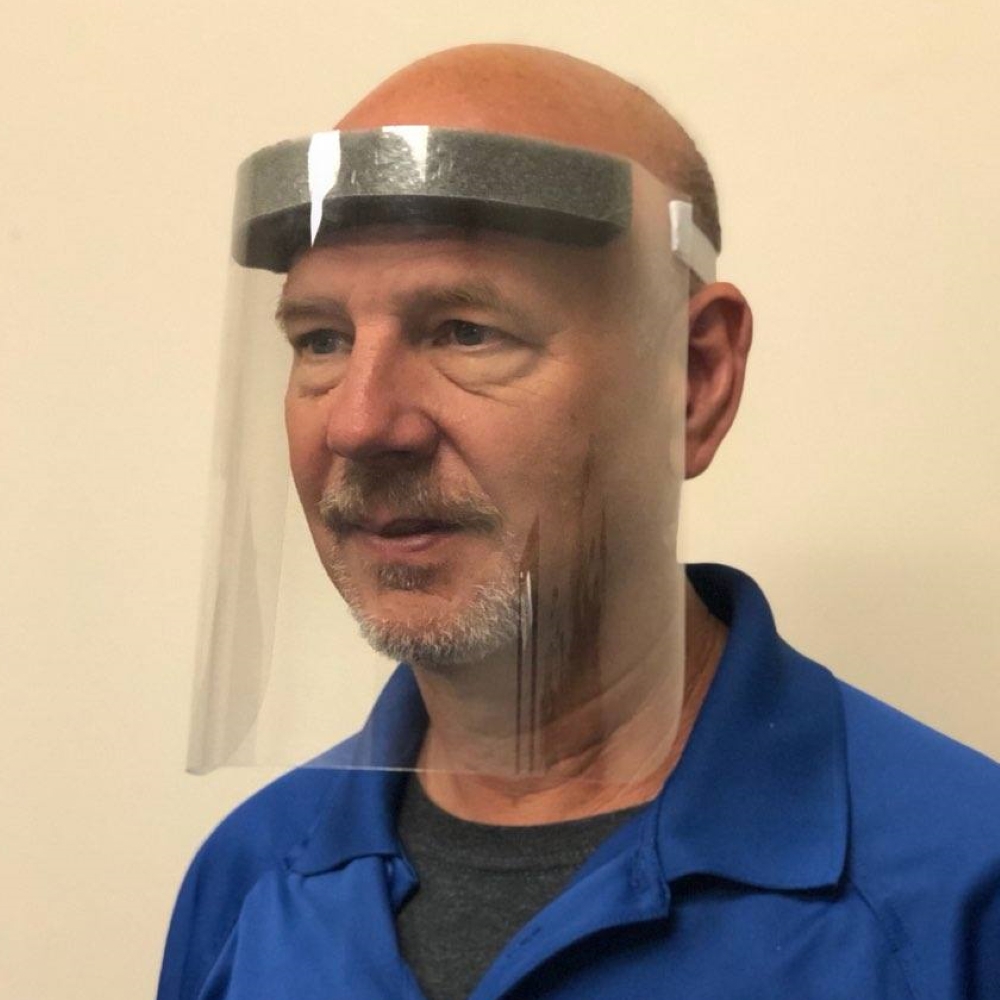 Covid-19
Face Shield
Manufacturing
To help meet the surging demand for healthcare personal protective equipment (PPE) JBC has put our die-cutting and materials conversion expertise to work making medical face shields for frontline healthcare workers.
In direct response to the severe shortage of personal protective equipment (PPE) being faced by our nation's frontline healthcare workers, we announced the launch of our very own Medical Face Shield. The JBC Medical Face Shield is assembled by our dedicated team members in North Ridgeville, Ohio and is based upon open-source design plans from the University of Wisconsin's Badger Shield Project.
Our lightweight, single-use medical-grade face shields are designed to act as wearable, cost-effective protective barriers for doctors, nurses, healthcare professionals and other essential workers. Each disposable plastic shield provides excellent protection against potential contamination from sneezing, coughing, airborne pathogens, and harmful chemical splashes. 
Our shields have been tested in a third party lab and meet the requirements of ANSI/ISEA  Z87.1-2015 for Standard (Non-Impact) rated Face shields and also provide protection against Droplet and Splash hazard.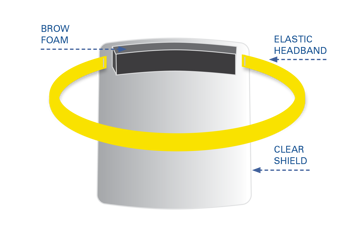 Full-face shield design gives excellent coverage, even at the sides
007" (7mil) thick clear polyester (PET) shield for unobstructed peripheral views
1" (25.4mm) thick polyurethane brow foam provides both comfort and sweat absorption
One-size-fits-most elastic headband provides universal fit while minimizing unwanted movement
Easily fits over common protective eyewear
The JBC Medical Face Shield also makes a great protective option for those essential workers outside of healthcare – warehouses, grocery and retail stores, pharmacies, even delivery drivers – basically anywhere social distancing may prove challenging. The JBC Face Shield provides both a physical barrier and peace of mind.
Along with the completed face shields, we're also offering for sale the individual face shield components (PET shields, brow foam with PSA backing, and elastic bands) and Build-Your-Own Face Shield Kits in support of the pandemic response programs of other organizations. For pricing and supply information on both the fully-assembled face shields, face shield components or BYO Face Shield Kits, please contact us at sales@jbc-tech.com or 440-387-5981.
Download the JBC Medical Face Shield product information sheet here.