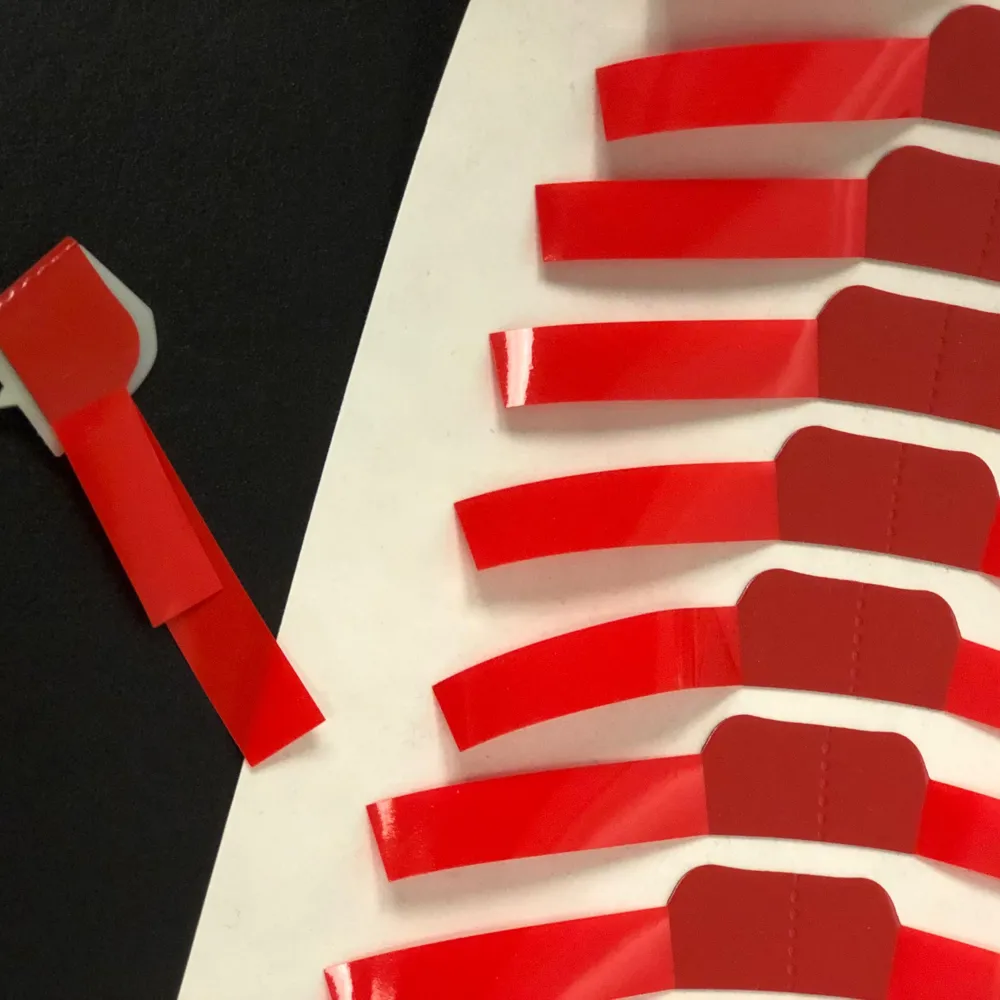 JBC's
Responsiveness & Innovation
Preserve Production Timeline
As cars moved down their assembly line a leading luxury car manufacturer noticed a cosmetic flaw with a significant exterior trim component. The part was not matching up with the vehicle trim line, causing an unsightly misalignment. A quick fix was paramount, but the solution was complicated because it required a combination of a molded plastic part and die cut acrylic foam tape. Not only did they have to produce the individual elements, they needed to do so in a way that was conducive to rapid assembly.
After twelve years of partnering with JBC for customized, quick solutions including die cut foam, felt, shims, spacers, and more, the manufacturer knew where to turn for answers. JBC delivered.
Leveraging their unique supply chain knowledge, process know-how, and in-house 3D printing capabilities, the JBC engineers and technical support team came together to develop a solution.
With the requisite 3M® Acrylic Foam Tape already a standard JBC inventory item and 3D printing capability within their rapid prototyping equipment portfolio, JBC engineers had the tools needed to formulate a solution. The ability to transform their digital concepts into tangible pieces allowed the engineers, in real time, to develop a solution that encompassed rapid assembly, robust and consistent quality and, most importantly, significant ease of use by the customer to help speed deployment on their assembly line.
In just a few short days, samples were submitted, the customer had evaluated the design, revisions were made, and the production design was approved.
During engineering development, the JBC supply chain team was working to optimize the production launch of the injection molded component and die cut tape. By leveraging its sourcing knowledge JBC worked with one of its injection molding partners who agreed to provide the required volumes within the highly compressed lead time. Internally, the team procured the needed rotary die cutting tools and flexed production to ensure free machine capacity to produce the die cut tape in unison with the molded part.
JBC's quick turn around enabled the customer to meet it's production timeline, getting the vehicle to market as scheduled—with a fender garnish that perfectly matched the vehicle trim line, achieving the quality level demanded by their customers.
Factors that tied to the quick turnaround time: 
3D Rapid Prototyping
Engineering Innovation
Strategic Sourcing
ABCQ Product Planning