By Mark Swanson on
2/6/2018
Die Cut Flange Gaskets: Material Suppliers and Trade Names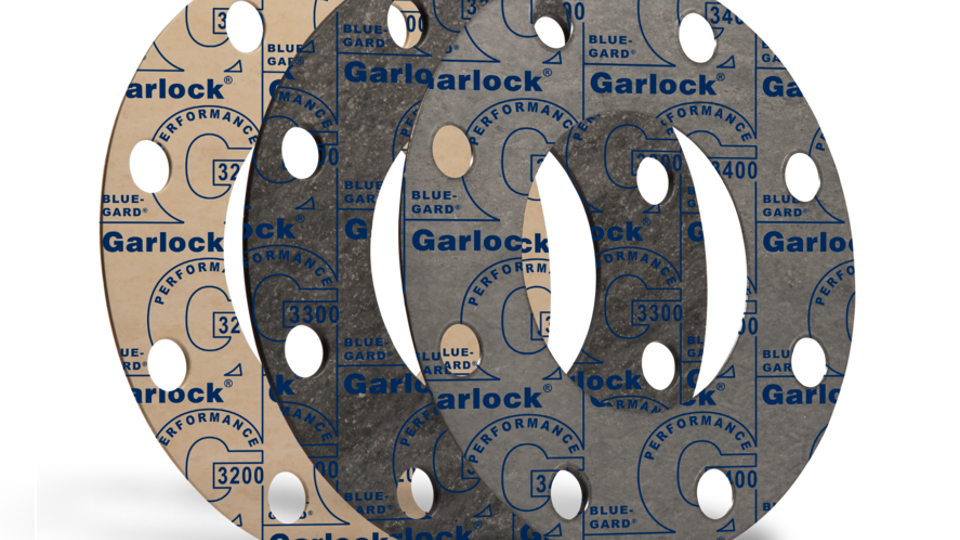 Die cut flange gaskets seal the small gaps between flanges, projections at the ends of pipes that add strength and support attachment. Depending on the application, these die cut products may need to resist high temperatures, high pressures, or corrosive chemicals. The process industry wants to work with a die cutter who can meet tight tolerances, but engineers may also need help evaluating gasket materials.
JBC Technologies is a precision die cutter with valued-added solutions such as engineering support. We source flange gasketing materials from Thermoseal and Garlock, trusted partners in our strategic supplier network. When you ask JBC for die cut gaskets, we can provide advice about material selection. Plus, we use automated, flat-bed presses to convert sheeted materials cost-effectively. 
Let's examine some of the flange gasket products that JBC can source, convert, and die cut for you.
Thermoseal Inc.
JBC sources materials from Thermoseal Inc., a leading supplier of fluid control products and fluid sealing materials. The Sidney, Ohio manufacturer and distributor is part of the KLINGER Group of companies. For die cut flange gaskets, Thermoseal offers KLINGERSIL® compressed non-asbestos materials (CNA). KLINGERSIL® comes in various binder and fiber types for both general and high-performance applications.
Many die cut flange gaskets are made of KLINGERSIL® C-4401, a compressed non-asbestos material with a synthetic fiber, nitrile binder, and excellent chemical resistance. KLINGERSIL® C-4401SS is a super-soft version of this general-purpose gasketing. For high-performance applications, KLINGER® Quantum maintains flexibility at high-temperatures. KLINGER® top-sil-ML1 has a high load-bearing capacity.
Garlock
JBC Technologies can also die cut flange gaskets from products made by Garlock®, a 125-year old company with a global manufacturing and distribution network. Garlock®, a subsidiary of EnPro Industries, combines application experience with technical expertise. Garlock® gaskets are made of cost-effective BLUE-GARD® and GYLON® restructured PTFE.
The Garlock® BLUE-GARD® line of compressed non-asbestos gasketing materials are a blend of aramid fibers, fillers, and elastomeric binders. BLUE-GARD® gaskets provide excellent sealability and improved torque retention. Garlock® GYLON® gasketing is a family of PTFE materials that are designed for severe chemical service. Unlike other PTFE gaskets, GYLON® has strong tensile properties.
Contact JBC
Do you have questions about flange gasket materials? Are you looking for custom die cutting and value-added services such as design assistance and help with material selection? The Sales Team at JBC Technologies is ready to help. To get started, contact us.
Klinger® and Klingersil® are registered trademarks of Thermoseal, Inc. 
Garlock®, BLUE-GARD®, and GYLON® are registered trademarks of Garlock Sealing Technologies.