By Kate Gluck on
5/17/2021
Die-Cut Solutions to Minimize EMI/RFI in Connected Electronics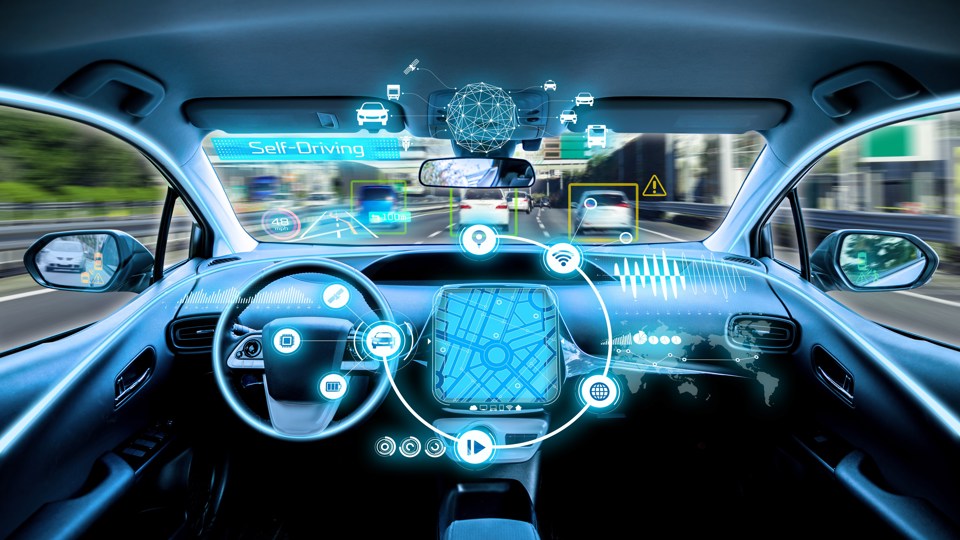 The sensitive electronic components that power the interconnected and improved user experience of today's devices are increasingly susceptible to the challenges associated with electromagnetic interference (EMI) and radio frequency interference (RFI). Without proper shielding and grounding, EMI and RFI can compromise performance by distorting and delaying data. The good news is that in many cases this can be addressed with a piece of custom die-cut specialty tape.
TRENDS DRIVING EMI/RFI
Key among the trends driving the need for increased shielding and grounding is the proliferation of 4G and 5G networks and Human Machine Interface (HMI).  Data speeds are increasing meaning that components must operate at higher frequencies and with lower operating voltages. Also, as Internet of Things (IoT) technology is being integrated into new energy-consuming devices, more devices are creating interference and affecting nearby electronics.
This has created benefits for consumers and challenges for engineers.  Left unchecked, interference will cause EMI noise and crosstalk leading to a low signal-to-noise ratio, poor signals, higher error rates, and slower communication speeds. Higher frequencies, electronic components in closer proximity, and increasingly complex products compound the challenge.
In addition, EMI/RFI applications often have unknown issues that come up in the prototyping phase that can derail product launch timelines if a full electrical redesign is needed.  Electrical designs have to meet Electromagnetic Compatibility (EMC) to ensure they don't interfere with nearby electronics.
DIE-CUT SOLUTIONS TO MINIMIZE EMI/RFI
Today, instead of embarking on full electrical system overhauls, many engineers are turning to die-cut 3M tapes. 3M electrically conductive tapes, films, and adhesives adhere well to a variety of substrates and are very effective at minimizing EMI noise and crosstalk and providing EMI protection across a wide range of frequencies. JBC Technologies can convert these tapes to the specific size, shape, and configuration needed for your application. 
 Example applications for die-cut 3M EMI/RFI tapes and adhesives:
Automotive camera sensors – Attach to PCB to help minimize EMI noise/crosstalk in sensor processing and communication with 3M™ EMI Absorber AB7000HF Series. Or help reduce EMI noise with low contact resistance in small areas with 3M™ Electrically Conductive Single-Sided Tape 3304BC-S.
Automotive Heads Up Display (HUD) – Help protect the display against noise with 3M™ Electrically Conductive Double-Sided Tape 9711S, a high-performing fabric tape with strong grounding performance.
Aircraft and drone electronics – Shield engine data display from EMI radio frequencies with 3M™ Electrically Conductive Adhesive Transfer Tapes. Consider a narrow piece of 9703 on traces with printed circuit (die-cut, cut, and with an extended liner on multiple slides so it doesn't disrupt the adhesives.)
Appliance display panels – Use an electrically conductive tape to attach a sensor to the hub.
CONDUCTIVE FILLER TYPE & PARTICLE DENSITY
All EMI/RFI problems have a source, a path, and a receiver. The culprits (sources) are the high-frequency digital electronics that appliance consumers know and love. The victims (receivers) are the sensitive analog circuits and sensors. The path is all the space in between. 
The job of the tape is to block the path so that both source and receiver can function as intended.  This starts at the bond line. If there is a gap between the two materials at the bond line, even at the microscopic level, EMI energy can escape.  This is where conductive filler type comes into play. 
Particle density is also of significant importance. Because electromagnetic interference can be attributed to radio waves and microwaves, not all devices function at the same frequency, nor do they need to shield from the same frequency. 3M™ Electrically Conductive Tapes are available with varying levels of conductive particle density to accommodate different frequency requirements. A helpful rule of thumb is that the higher the density of conductive particles the harder it is for high frequencies (shorter wavelengths) to get through the spaces between particles.
ADDITIONAL SELECTION CRITERIA
Due to the complexities involved, selecting the right tape often requires the help of an expert. To this end, we recently published the blog Selection Criteria for Die-Cut 3M™ EMI/RFI Shielding and Grounding Tapes. This useful and informative post includes 10 key questions to help you narrow down which die-cut 3M Electrically Conductive Tapes & Films will work best for your application.  Armed with this information, your next step should be to discuss your project with JBC Technologies. Our team will work directly with 3M to identify the right tape, provide samples for testing, and make custom-cut prototypes.   
CONVERTING ROLLS OF TAPE INTO DIE-CUT PARTS
As effective as the 3M tapes and films are, they are even more so when custom die-cut to match your specifications. As a 3M Preferred Converter, JBC Technologies has over 30 years of experience using vertically integrated technologies like slitting, laminating, and die-cutting to convert flexible materials into the myriad parts that solve the  unique challenges of our customers, 
Examples of part presentations we can provide for EMI/RFI shielding tapes include: rolls slit to custom widths, parts kiss cut to a liner, indexed on rolls for automation, island placed on a liner, pull tabs for ease of assembly, through-cut, and even adhered to customer-supplied assemblies.  For more information, please contact JBC Technologies at sales@jbc-tech.com or 440-327-4522.