By Bob Lesher on
3/20/2023
Faces of JBC: Brad Petruck, Maintenance Tech/Production Lead JBC-Chicago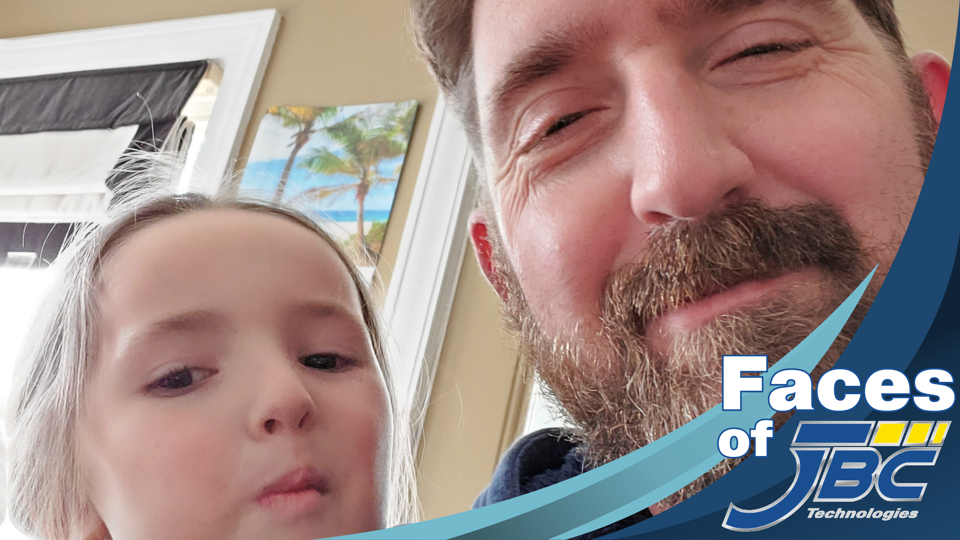 Welcome to the newest edition of the Faces of JBC blog series. In this series, we introduce you to the team members responsible for making JBC one of the country's leading die-cutters and material converters.
We aim to share the names behind the roles here at Team JBC and, hopefully to teach you a little more about our people and their stories.
Today, we're headed to Chi-town, to the manufacturer formerly known as HST Materials and now one of our newest acquisitions, to bring to introduce you to
JBC-Chicago Maintenance Tech/Production Lead, Brad Petruck.
Where did you work before JBC?
Before coming to JBC (HST Materials, at the time), I worked in the computer department of Alexian Brothers Medical Hospital. 
Why did you decide to go into computers, and what do you like most about it?
I decided to pursue computers because I was interested in technology. I like the fact that computers allow me to challenge myself.
Describe your role at JBC Technologies and how it fits the big picture.
As the Maintenance Tech/Production Lead at the JBC-Chicago branch, I wear quite a few hats. I'm in charge of making sure that the production lines keep running. I oversee training, continuous improvement, and maintenance. I work with our team to help grow JBC's capabilities and turn us into an asset to the overall company.
What's your favorite part about working at JBC?
My favorite part about working at JBC Technologies is my team; I work with a great group of people. I'm constantly challenged and continue to grow as a leader, learning from amazing people who care about their work and each other.
How has working at JBC helped you grow and develop?
I've gained greater confidence and have grown as a leader.
Could you tell us more about your team?
I report to Wioleta Kielbasinska and Cristina Arias, and I'm constantly learning about leadership and management from them.  Our office staff is always so supportive and hard-working. My assistants, Mickey and Josh, are fantastic problem solvers who help make my job easier. 
We have a strong team of operators whose ability to problem solve, learn, and grow always amazes me.  With all their help, I'm sure we'll overcome any challenges we may face in the future, continue to grow the business, and add even more value to the company.
What's the best part/most unique aspect of working at JBC?
The best part of working at JBC Technologies is easily the people. The most unique aspect about my job is the variety of machines and processes and how I'm constantly challenged to learn more about them and how they work.
What has been your favorite project at JBC?
My favorite project has been the repair of our 735 floating head die cutting press. I made some mistakes during the project, but I still learned a great deal. This project also gave me the confidence I'd need to maintain and repair our other machines in the future.