By Abbigail Orwig on
8/26/2020
Faces of JBC: Corey Spanos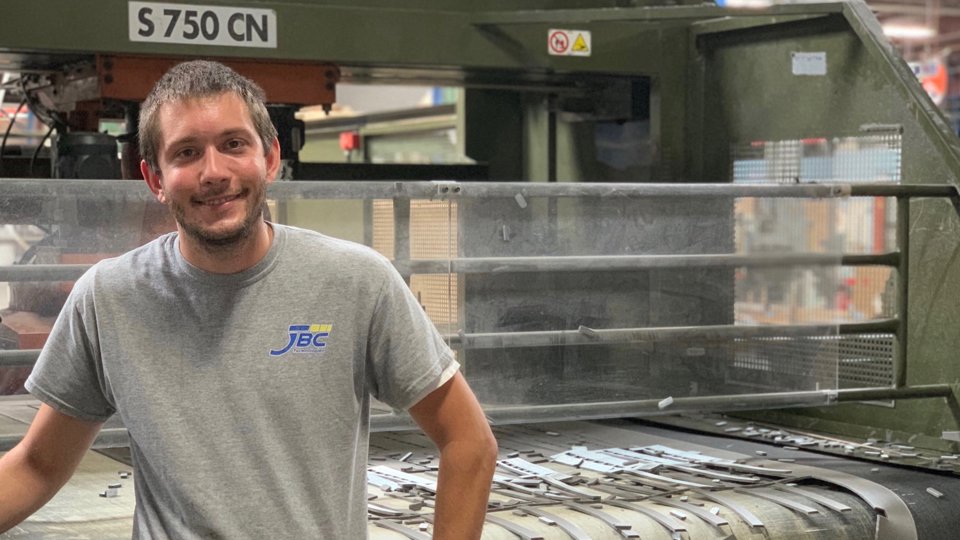 Welcome to the latest edition of Faces of JBC, the blog series where we take a moment to shine the spotlight on the fine folks here at JBC that make it their mission every day to help us provide our customers with world-class service and products. If you recall, last time we introduced you to one of the members of our Supply Chain Team, Shelley Slater, well, today, we're heading out to the production floor for our featured team member.
It is our pleasure to introduce Corey Spanos, Production Associate. Not only is Corey one of our hardest working machine operators, he also just happens to be our July Employee of the Month. Corey takes pride in his work, love a challenge  and is someone who do whatever it takes to help his fellow team members be successful. Now, let's get to know Corey a little better, shall we?
WHAT IS YOUR CURRENT POSITION AT JBC?
Production Associate – I operate Belt Presses and Manual Atoms. I also have some experience in rotary and the automation area.
HOW LONG HAVE YOU BEEN WITH JBC?
I've been with JBC for about 3 years.
WHAT HAVE YOU ENJOYED MOST ABOUT WORKING AT JBC?
The freedom to be able to voice your opinion when troubleshooting different machinery that you're working on. Our Engineering department really hears us out and gives us the independence to fix and our troubleshoot certain issues, and they are always there to teach us if we need assistance.
WhAT is your favorite ice cream?
Chocolate
If you could travel anywhere right now where would you go?
I would travel to a nice, cool tropical island with a great beach.
do you have a favorite hobby?
I rebuild old mopeds. I like to rebuild them and make them faster, sometimes keep them and sometimes sell them.
what is your favorite season and why?
I enjoy the Fall. My wife and I started dating and got married during this season. I also enjoy the colors of the trees and leaves as well.