By Abbigail Orwig on
7/20/2020
Faces of JBC: Shelley Slater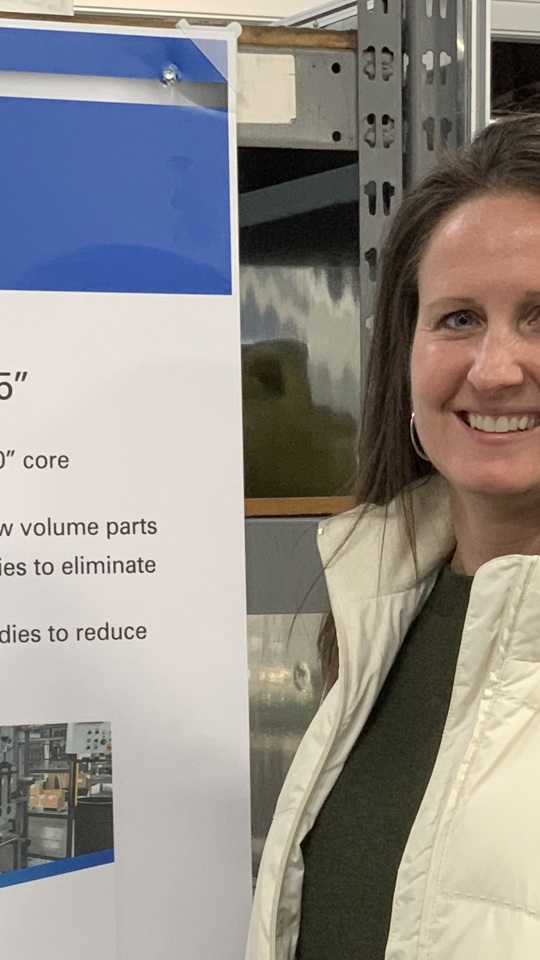 Welcome back to the latest edition of Faces of JBC, the blog series where we take a moment to shine the spotlight on the people that work hard every day to help make us a success. Last time we introduced you to our Receiving Clerk, Yancy Walker. Today, we are heading to the office to talk to Shelley Slater another member of our supply chain team that always has a positive attitude and is always there to lend a helping hand!
May we introduce Shelley Slater. She is very driven and motivated to complete any task, no matter how hard things may get!
What is your current position at JBC?
I am currently the Purchasing Manager at JBC.  I review material demand to establish order quantities and place orders with our vendors, working with our suppliers to best accommodate our customer needs.
What did you do before joining JBC?
I worked at Progressive Insurance doing IT Acquisitions.
How long have you been at JBC?
I've been with JBC for about 13 ½ years.
Looking back at those 13 years, what have you enjoyed most about working at JBC?
I really enjoyed being able to see what the growth of the company. When I started working with JBC the company was small and now it's grown exponentially.
What do you do with your free time?
I love spending time with my dog, playing sand volleyball and working out.
What motivates you?
I've just always had that drive to never give up. As a child I did lots of extra-curricular activities which taught me to always strive to be better and do better.
What is your favorite motto?
I would have to say, "You only fail when you stop trying."
What is your favorite season?
I love Summer. I really enjoy being able to do things outdoors.
What Is your favorite type of food?
Hmm, I would have to say Italian.
What's your favorite holiday?
Thanksgiving is my favorite holiday. It brings our family together and we are able to enjoy each others company while also eating good food!
If you could live in the world right now, where would it be?
Since I love being outside I would love to live anywhere with warm weather and a beautiful beach.
What's one thing you wish you could do?
I wish I had an amazing voice so that way I could sing!
if you hit the lottery, what would you do with the money?
I would buy a gorgeous house on a beach and travel the world.