By Bob Lesher on
12/17/2020
Faces of JBC: Get to Know Carl Markel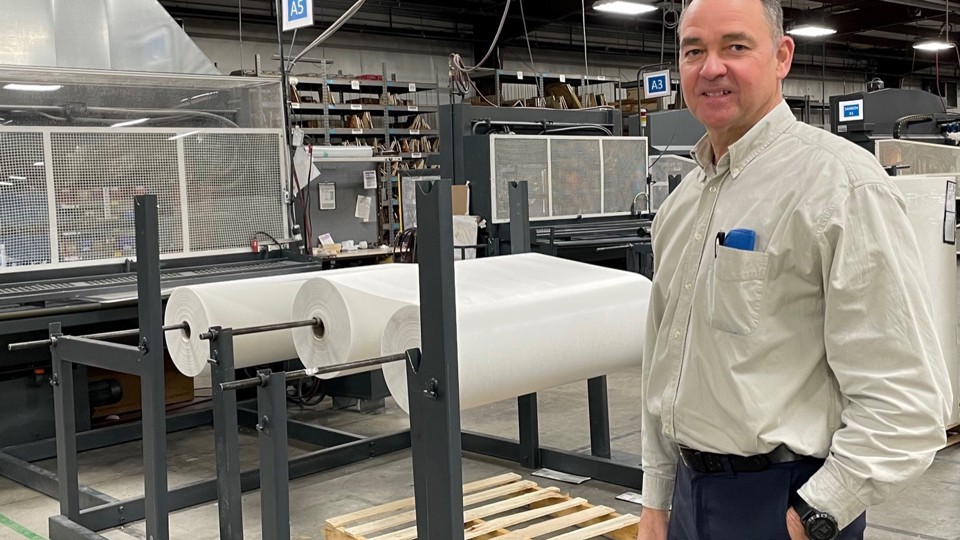 Welcome to the next edition of our "Faces of JBC Technologies" series. We continue to feature the faces behind our brand, the people who every day bring their best to the table and help to ensure our customers receive the highest quality die-cut products and services. 
Our employees are the key to achieving our main purpose: make doing business easy for every customer. Last month we featured one of our engineers, Chris Appleby.  Today we feature one of the newest members of our team, Quality Manager, Carl Markel. 
Q: What did you do before joining JBC?
I worked for Kinetico Inc. on Cleveland's east side for the last six years. I was working in a Quality Management role and was responsible for many QMS initiatives including training and new product development. Prior to that I spent many years working for Swagelok and held numerous roles in engineering including: Mfg. Engineer, Supplier Development Engineer, Quality Engineer, and Process Engineer.
Q: What did you like the most about your past position?
During my last job I had the opportunity to work closely with the supply base and customers.  I enjoyed building relationships and seeing new products getting to the market. In this role I had the opportunity to do a fair amount of traveling both domestically and internationally. I especially enjoyed the opportunity visiting many foreign countries. Lastly, the people, I made some close friends that I still do some fun things with today.
Q: What attracted you to JBC Technologies and what are you looking forward to the most in your new position?
What attracted me to JBC and what I am looking forward to the most is having the opportunity to join a team that is so passionate about their roles and the overall culture of the company. I am excited about sharing my skills and experiences and plan on providing training as well developing myself personally.
Q: What are some of your favorite things to do outside of work? 
Outside of work I am very passionate about the outdoors. I enjoy backpacking, fly fishing, kayaking, road biking and anything else that gets me outdoors, and sharing these activities with my wife and three kids only enhances the fun.
Q: Could you share a little bit more with us about your family? 
A little bit about me: I am married to Karyn and I have three amazing kids. Halle-25, Hannah-22, and Sam soon to be the big 21.  Halle graduated from Emory university in Atlanta Ga. Hannah is in graduate school at the University of Cincinnati with a graduation date set for May 2020, and lastly Sam is Junior at the University of Cincinnati as well.
Q: Where are you from originally? 
I was born and raised in Euclid, Ohio and currently live in Chagrin Falls. Looks like JBC Inc. let in another East sider.
Q: How do you approach solving a difficult problem? 
I try to solve all problems big and small with the same problem solving approach. Perhaps this is the engineer in me. First I would define the problem and truly understand the problem and then make sure I have it contained in order to prevent it from causing any addition negative effects and moving forward take a step back and determine what is the true root cause of the problem. Lastly implement whatever is necessary to avoid recurrence. I kind of feel that if you are able to take a big problem and break it down into manageable pieces anything can be solved.
Q: Any favorite sports teams? 
Growing up in Northeast Ohio I have always enjoyed the Browns, Indians, and Cavs. I am also a big fan of college sports especially cross country and track and field. Both of my daughters ran cross country and track and field in college. Halle ran for Emory University in Atlanta and Hannah ran for the University of Cincinnati.