By Kate Gluck on
5/13/2019
Faces of JBC: Get to Know Denny Waggoner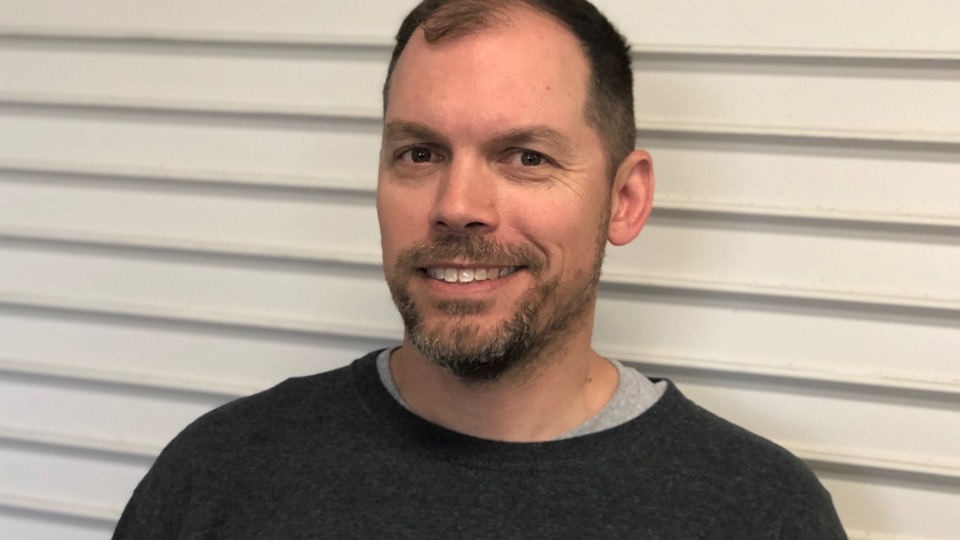 Welcome to the next edition of our "Faces of JBC Technologies" series. We continue to highlight some of the team members who make JBC one of the leading die cutters and material converters in the country.  We want you to get to know the names behind the functions… and the faces and stories behind the names. Today, we've chosen to feature an employee who has been with JBC for more than seven years:  Quality Manager, Denny Waggoner.
What was your background before joining JBC?
I received my bachelor's degree from Ohio Northern University in industrial engineering. After that, I obtained a Master's in engineering management from Ohio University. Before joining JBC  I worked within the quality and engineering divisions of an HVAC manufacturer and a tier 1 automotive supplier.
What is your current role at JBC? Have you always been in this role?
Last fall, I was promoted to my current role as a Quality Manager within JBC. Before that I was an engineering manager. In my previous role as engineering manager, I was in charge of designing and building custom equipment for new processes, troubleshooting equipment and materials, and more. It gave me a good understanding of our processes, the variety of materials we work with, the many products we produce, as well as our customer's typical expectations and needs.
Today as Quality Manager I primarily handle the pre-production approval processes - which includes part approval, examining documentation to ensure we have the right tools, processing and making parts to a customer's requirements.
My department is the customer touch point once a product is launched. We are the primary contact for production issues and product support. We handle new part set-up, reviewing prints and understanding product requirements, as well as in-process and final inspection audits of all parts before they leave JBC. We check tooling to verify it is made correctly. We also provide material certifications and work with vendors regarding quality standards for incoming materials.
Our department also provides a lot of training to other departments. For example, we help to make sure that operations teams understand how to measure parts, complete inspections, and verify parts are correct.
Tell me more about JBC's quality processes?
JBC fosters a culture that is constantly focused on improving and updating the way we do business. We have a ISO 9001 quality system and we follow it faithfully but we also make room to improve those processes as we continue to learn and grow.
I like to explain our quality systems and standards as the backbone of what we do. They guide us and keeps us on track with our mission and goals but we always keep looking to build on that foundation to improve our processes and products.
What is unique about JBC's ISO Certification?
The ISO 9001 certification is the world's most commonly used standard for defining a quality management system (QMS) and covers all aspects of our business, from materials selection to design, and testing.
The main highlights of this ISO standard are a "plan, do, check, act (PDCA)" cycle, a four-step method to control and continuously improve processes and products. ISO 9001:2015 also focuses on risk-based thinking. Knowing an organization's risks and opportunities can increase the overall effectiveness of its QMS.
Implementing a quality management system based on ISO 9001 has enabled JBC to consistently:
provide products and services that both meet customer requirements and applicable statutory and regulatory standards

facilitate opportunities to enhance customer satisfaction

address risks and opportunities associated with business objectives

demonstrate conformity to the specified quality management system requirements
The certification is unique because it shows that JBC follows a specific quality process and method to make our business run. We have a plan for quality and documentation to show how we meet quality and service requirements. The certification also requires that an outside auditor verifies that we are upholding the standard, providing that third party certification that JBC is doing what it is supposed to do.
What about JBC drew you to the company?
JBC is owned by an engineer and as an engineer myself, I find that there's a lot of opportunity here to practice,learn and apply my unique experience. One day I can be designing new machinery or processes, the next day I am improving our current equipment and processes. Another day, I am training our associates in print reading and product measurement. There is so much that goes into the process of making things better for our customers - that produces a lot of new opportunities, just about each day.
Work/life balance is also ideal. In my former jobs, I was at work and traveling quite a lot, which was not best for my family. With JBC, I have a consistent schedule, better balance and it's just a great company to work for.
I also enjoy the challenge brought by new parts and products. It's not a black and white process here. We can help a customer as we understand their use for a product -- and we can make changes to make their product better. We combine the customer's knowledge of the finished product  with our capabilities in order to help them.
What do you believe is the best thing about JBC?
The overall environment here at JBC is one of its best features. There is freedom to both do what you need to do (your job) and what you want to do (your interests).
In the engineering and quality department, there are days I can work on different things. Some days I focus on documentation, some days I work with customers. There is a lot of variety to my days. I think that's pretty great.
What interesting things do you like to do outside of work?
I have four children, from a junior in high school to a preschooler. That keeps us pretty busy. We love to be outdoors and active as a family. Personally, I like vintage motorcycles and visiting the farm where I grew up.