By JBC Technologies on
5/23/2023
Faces of JBC: Get to Know Eric Lee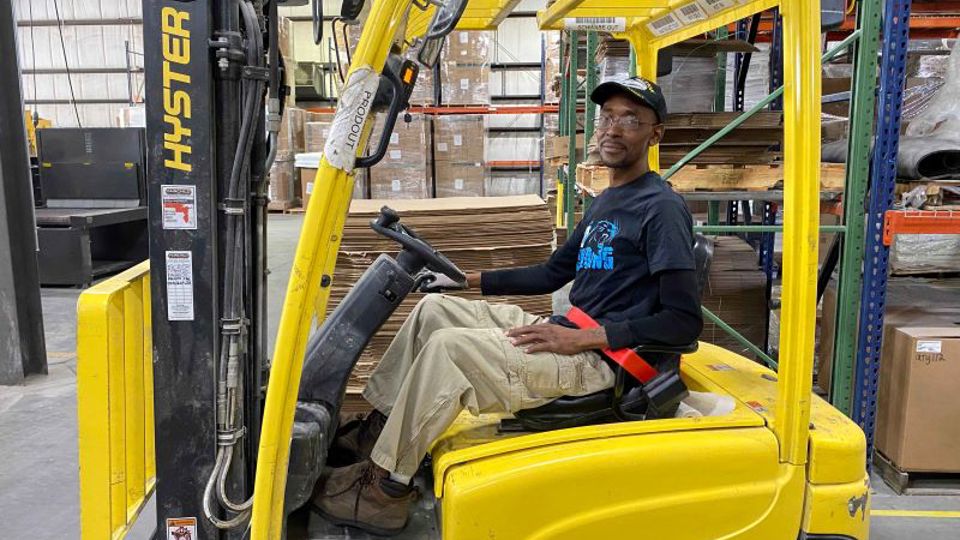 AT JBC Technologies, we attribute our ongoing success and market differentiation to three core factors, Engineering Innovation, Supply Chain Optimization and Manufacturing Excellence – all built on a solid foundation of People, Culture, and Values.
Our Faces of JBC series is all about all about putting the spotlight on people part of that equation – because our people are the lynchpin to delivering great service and great product to our customers. 
Today's Q&A spotlight features Eric Lee, a Material Handler at our Madison, Wisconsin facility.  Let's get to know Eric. 
Where did you work prior to JBC?
 Prior to coming to JBC Technologies, I worked as a Machine Operator in South Carolina.  
Why did you decide to go into manufacturing and what do you like most about it?
I've been in manufacturing for a long time,  ever since I left the military. I like the hours and steady work. I like being busy.
Describe your role at JBC and how it fits within the big picture.
As a material handler at JBC's Madison, Wisconsin facility, my primary job is unloading trucks, assisting in shipping and receiving, and staging material at the presses. 
What attracted you to JBC and what is your favorite part of your role?
I really like the hours and the four day work weeks. At JBC, we work four 10 hour days, with Fridays reserved for overtime and extra capacity. 
Tell us about the team you work on.
Everyone is cool. We are like a big family. Everyone understands everyone. We hang out on Fridays outside of work and get breakfast together. 
What is the best part/ most unique about working at JBC?
Believe it or not it is cooking!  Sometimes when the weather is nice we fire up the grill and I get a chance to cook. Its fun to switch up what I do.
How do you feel you have grown professionally/expectations for professional growth?
When I first came we had just moved buildings. Once we got settled and our current General Manager Bill Chmelka joined the team, I was able to really fall into my role at JBC and understand more of what I was hired to do.  
Can you describe your job/company in three words?
Family.
Good environment.
Good working conditions.
What are you most proud of while working at JBC?
JBC trusts in me to do my job. They know that I know what needs to get done and how to get it done.
What are some of your interests outside of work?
 Fishing, basketball, dog (pitbull)
What is something about you that most people don't know?
I was a Sniper – 19 Delta Cavalry Scout Sniper - 15 years. I have been to war multiple times.