By Bob Lesher on
5/19/2021
Faces of JBC: Get to Know Matt Weiss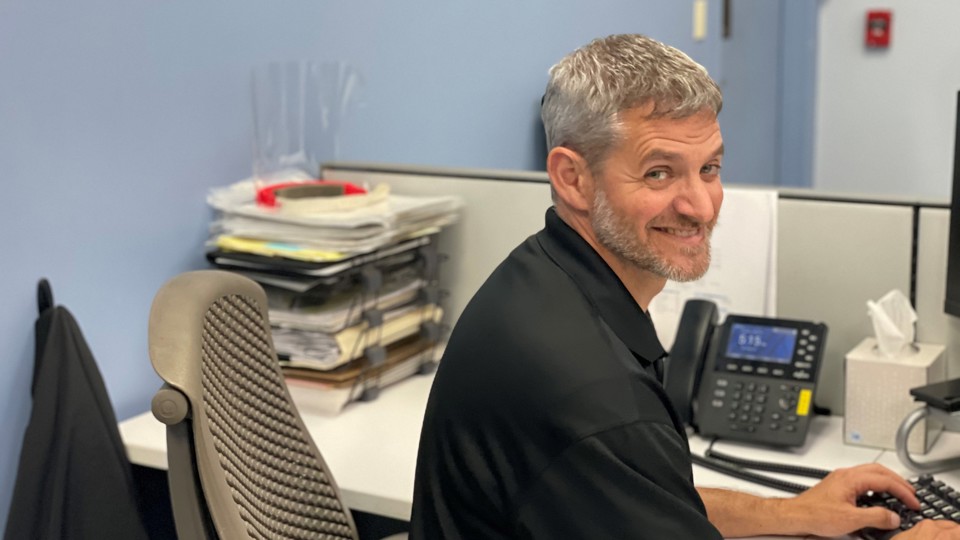 Welcome to the May 2021 edition of "Faces of JBC Technologies"-- our ongoing series that features the awesome people who's diligence and hard work is a huge part of the reason our customers receive such stellar service and high-quality gaskets, seals, heat shields, acrylic foam tapes, and other custom die-cut products. 
Today it is our great privilege to introduce you to one of the longest-tenured members of our team, Matt Weiss. There are only a handful of people at JBC that have been there as long as Matt - over 18 years now - and while his role has changed slightly over that time based on the needs of the business, one thing has not, his willingness to learn and improve and to help JBC be the best it can be. Whaddya say we learn a little more about what makes Matt tick.
What Were You Doing Professionally before joining JBC?
Selling cars at a Saturn Dealership
What did you like most about your last job? The Least?
Learning more about cars. Selling cars.
What attracted you to JBC?
It wasn't selling cars!  But seriously, I was looking for a smaller company that I could join where I could use my technical abilities, where I could learn new skills, and the location.  We wanted to move back to this area and it was a great fit. 
What are some of your favorite things to do outside of work?
We love to go glamping.  Glamping is the fancy way to go camping, we paid our dues camping in tents and sleeping on the ground, we are over that and enjoy our 5th wheel camper.  I also enjoy home remodeling projects or building Garage Mahals!
Where are you from originally?
Fairview Park, Ohio.
What would you do for the rest of your life if money were no object?
Flip houses.  I enjoy remodeling projects, but I am not fast enough to do it for a living, so if I could take my time and enjoy it without worrying about paying bills that would be amazing!
Describe your current position at JBC using only one sentence.
I don't think that is possible, anyone that knows me would agree.
Would you share a little bit about your family with us?
I have been married to the love of my life Paula for 21 years.  Our daughter Taylor just turned 18, is graduating from North Ridgeville and will be attending BGSU in the fall.  Our son Mitchell is 16 and loves driving his '91 Miata around town. 
How do you approach solving a difficult problem?
One step at a time.  It is very important to understand the objective and what the problems are before trying to solve anything or you end up wasting time and going in the wrong direction.
Do you volunteer or are there any special causes that are important to you?
I volunteer at Harvest Ridge Church, one of the ministries I am involved with is the Royal Ranger program.  It is similar to the Boy Scouts but through the church.  We get to teach the boys about Jesus Christ, be role models and do fun activities like camping (yes here I do sleep in a tent, but I have a cot to sleep on).  It has great to see the boys grow up to be men of God
Quick Hits & Faves
Color: Black
Movie: Monty Python and the Holy Grail
Last book read: Bible
Sports team(s): Ohio State
Superhuman power: Laser cutting eyes
Season: Summer
TV game show: Family Feud
Pizza toppings: Bacon Chicken Ranch