By Joe Bliss on
2/18/2016
How to Choose an Automotive Die Cutting Partner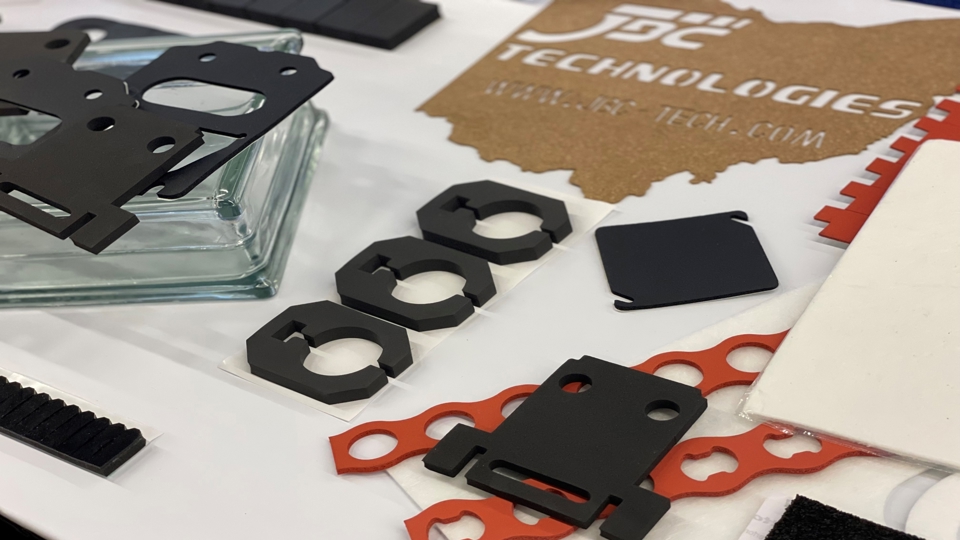 Automotive suppliers need more than just high-quality parts. Quality is important, but it's also expected. In other words, quality alone isn't a key differentiator when it comes to choosing an automotive die cutter. As OEMs keep pressuring automotive suppliers to reduce cost and increase value, the effects can be felt from Tier 1 companies all the way down the automotive supply chain.
Fortunately, die cut automotive parts for sealing, insulation, and vibration dampening are cost-effective to produce. If you ask five die cutters for pricing, you'll probably receive five similar quotes. So how do you decide which die cutter to choose? If quality and cost aren't the key differentiators, what is?
For starters, look for an automotive die cutter that understands your needs and works to optimize the entire value chain. JBC Technologies doesn't just deliver boxes of high-quality die cut parts at the right price. We can reduce customer pain by assembling a die cut product onto a customer's part or create packaging and delivery systems that speed part deployment and increase customer efficiency.
Die Cut Automotive Parts That Add Value
When you work with JBC Technologies, we try to understand what happens to the parts after they land on your dock. Understanding the entire chain of events through customer receipt to part deployment and utilization allows JBC Technologies the opportunity to offer suggestions to eliminate waste and non-value steps. Often, JBC Technologies can streamline deployment of die cut parts within a component or system.
One example in particular involves small plastic fasteners used in automobiles. There are literally hundreds of plastic clips and fasteners in today's cars, and some of these require die-cut materials or adhesive patches for vibration dampening, insulation, or sealing. Assembly of these sealers, gaskets, or adhesive patches can be a time-consuming, labor-intensive, and inefficient use of valuable customer resources. Manual assembly can be labor-intensive and assembly equipment alone isn't the solution if the die cut part is not adaptable to automation.
Strategic and Efficient Automotive Die Cutting
JBC Technologies is a progressive die-cutter that can strengthen your value chain by tackling difficult or tedious clip assembly tasks. Our experience in automated clip assembly can free customer resources for deployment to higher value areas.  And since we are intimately involved in the assembly process we can customize die cutting methodologies and part presentation to allow automation not possible when starting with a box of bulk packed die cut parts.
Instead of sending both die cut parts and clips out to be manually assembled, JBC Technologies can die cut and assemble in-house. This simplifies supply chain management and increases overall efficiency. JBC's in-house automated technology also increases capacity, quality and responsiveness.
Do you need die cut automotive parts for sealing, gasketing, or insulation? Would you like to connect with an automotive die cutter that's also a strategic sourcing partner? For die cut automotive parts that strengthen your value chain, contact JBC Technologies.