By Kate Gluck on
8/19/2022
How to Select Adhesive Tapes for In-Vitro Diagnostic (IVD) Devices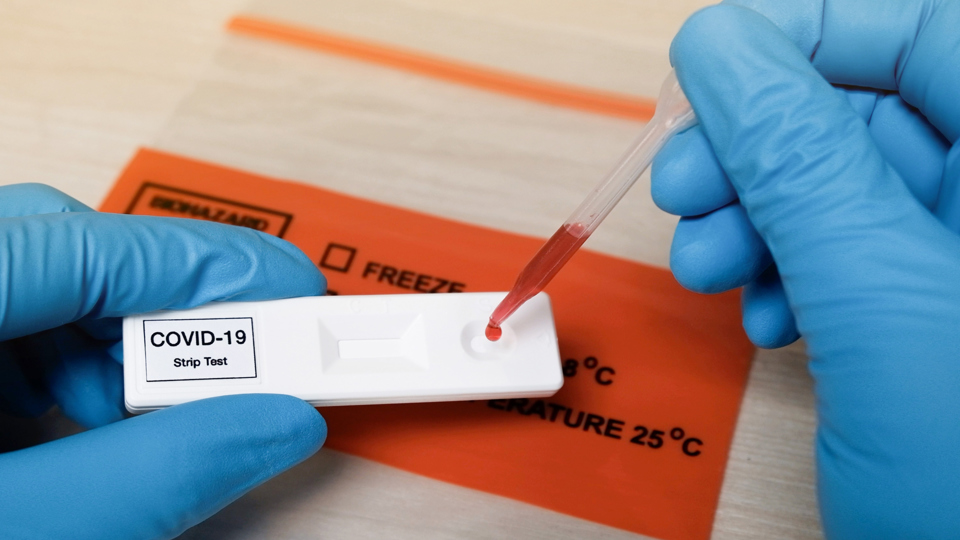 Pressure-Sensitive Adhesives & In-Vitro Diagnostic (IVD) Devices
Pressure-sensitive adhesive (PSA) tapes are an everyday part of modern healthcare. They are used to adhere bandages, secure remote patient monitoring sensors, enable transdermal drug delivery, and even ensure the success of lateral flow devices like pregnancy tests or urinalysis test strip components.
We've devoted considerable space in Converter's Corner to discussing stick-to-skin adhesives, the specialty medical-grade adhesive tapes most folks are familiar with. What we have not talked about much up to this point are diagnostic adhesives – adhesives that are used in the construction or assembly of in-vitro diagnostics (IVD) devices.  
In this post, we'll discuss the importance of selecting the proper medical-grade adhesive and offer advice about choosing a suitable adhesive tape for your IVD device or critical medical application. And bonus, we'll be joined by Steve Schroff, Business Development Chemist at Mactac Adhesives, who has agreed to share with us his considerable expertise on the subject of medical adhesive tapes and their applications.
Let's get started.
What Is an In-Vitro Diagnostic (IVD) Device?
Consumers and medical professionals use in-vitro diagnostic devices (often called IVDs) to perform various tests, usually designed to reach some medical diagnosis at home or in the medical testing laboratory.
Examples of typical IVD device applications include
Pregnancy/Ovulation Testing
Blood Glucose Evaluation
COVID-19 Testing
Drug & Food Allergy Screening
Early Cancer Detection
Here's some excellent information on in vitro diagnostic devices and the regulatory considerations directly from the U.S. Food & Drug Administration.


Are Diagnostic Adhesive Tapes Unique?

Diagnostic adhesives is a blanket term used to refer to those adhesive tapes that are used in constructing the IVD devices that analyze biological samples taken from the human body (e.g., blood, saliva, urine, or tissue) to detect, monitor, treat, and/or prevent medical conditions or diseases.
Diagnostic adhesives are tricky because not only do they need to hold the IVD devices together, they need to be able to do this without impacting the final diagnostic results.
Diagnostic adhesives are used in a variety of medical and wellness applications at home and in laboratories. Examples include:
Although each of these applications works a bit differently, there are quite a few similarities in their adhesive requirements. According to Schroff, the assay chemistries necessary for these devices to function correctly are extremely sensitive and can be easily corrupted by even the slightest impurity imparted from the adhesive.
Because of this, diagnostic adhesives require extremely low outgassing, volatile organic compounds (VOCs), and migration and are the cleanest adhesives used in adhesive tapes.


What Are Diagnostic Adhesives Made From?
To avoid compromising assay results, materials used to fabricate diagnostic PSA adhesive tapes must be as inert as possible with little to no residual chemical activity.
"Any residual monomer, cross-linker, reactive sites, acid functionality, or vinyl functionality could potentially interfere with the device's performance," said Schroff.  
For this reason, the pressure-sensitive adhesives used in diagnostic applications tend to be pure acrylics or silicones with no additives or modifiers. Acrylic-based adhesives are the most cost-effective choice, while silicone-based adhesives offer lower interference with diagnostic results. 
The coating method used to apply the adhesive to the carrier is also essential. While many diagnostic adhesive tape manufacturers employ a solvent-coating technology, solvents are harsh chemicals that can leave behind residual compounds that lead to outgassing or migration.
Alternatively, 100% solids coating does not use solvents and produces an ultra-clean adhesive tape that allows component bonding without interference with assay results. 
"One hundred percent solids-coating PSA products helps ensure they are inert, non-outgassing, non-migratory, and usable in applications requiring exact deposition control, making them ideal for IVD device constructions," said Schroff.


Do Diagnostic Adhesive Tapes Have a Cleanliness Requirement?
While there are no standardized testing requirements for diagnostic adhesives, they require a much higher level of purity than most "stick-to-skin adhesives." Small impurities can typically be repelled or managed by the skin with little or no impact on the patient. However, that same impurity can throw off the assay leading to an incorrect or missed diagnosis.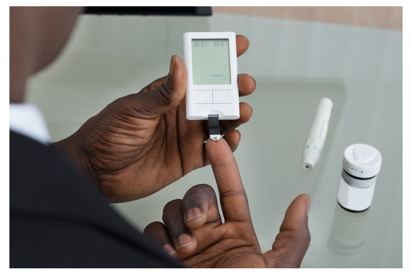 "If you have an adhesive for diagnostics, it will automatically pass all skin testing. However, if you have an adhesive that passed all required skin testing, there is only about a five percent chance it would work for diagnostics," said Schroff.
The MACTAC Response® Diagnostic Adhesive System utilizes 100% UV curing technology which provides a solvent-free coating that yields no VOCs, no outgassing, and no migration.
It provides the cleanest, most inert adhesive products on the market. Mactac offers various standard and custom-coated products, including film-free, single- and double-coated product constructions. Visit Mactac to learn more about the Response Diagnostic Adhesive System.


Selecting the Right Diagnostic Adhesive Tape
Not every diagnostic adhesive will work for every diagnostic application. Like any adhesive tape selection, diagnostic adhesives are application dependent. Because of this, JBC works closely with our suppliers to find suitable adhesive tape for each of our customer's unique applications.
The process begins with our team asking the right questions and working directly with our manufacturer partners like Mactac to narrow down the options and zero in on a solution. 
One of the more common lines of questioning we will pursue is around the end-use environment:
Will the adhesive need to withstand prolonged exposure to extreme environmental conditions?
Will it encounter any acids, bases, or significantly elevated temperatures? 
The adhesive tape must maintain its chemical stability and adhesion integrity throughout a wide range of environmental conditions to avoid compromising the functionality of the device.
Once a few viable options have been selected, we can quickly produce initial prototypes for testing using one of our many dieless cutting and rapid prototyping processes.  
 "It is a good idea for IVD designers and engineers to focus on adhesive selection early in the process and consider how both the materials used and coating process could affect assay results," said Schroff.


The JBC Technologies Difference: Choosing a Diagnostic Adhesive Tape Converter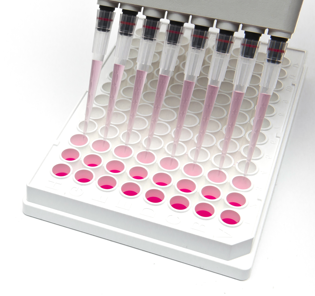 Devices like diabetic test strips, home pregnancy, urinalysis, or COVID tests with tiny, intricate parts require tight tolerances to ensure proper functionality.
Most pressure-sensitive adhesives and specialty tapes are fabricated in large rolls, requiring the services of a precision converter like JBC Technologies to transform them into functional parts.
This is done using high-speed rotary die-cutting, narrow web platen cutting, slitting, and laminating.  
There may be many options for materials converters, but not all of them can convert diagnostic adhesive tapes like JBC. As you are screening materials converter partners, here are a few questions to keep in mind:
*Tolerances are often material specific, so be sure to provide information on the material/ materials you need to have converted.


Need Cleanroom Manufacturing for Your IVD Project?
For over 30 years, JBC Technologies has used our engineering expertise and breadth of vertically integrated converting capabilities to turn rolls of flexible materials into custom die-cut parts.
As a premier flexible materials converter, JBC Technologies partners with industry-leading material manufacturers like Mactac to provide our customers with the highest quality die-cut products.
Our ISO 8 (class 100,000) certified clean room meets the strict standards and regulatory requirements of industries that require low particulate, temperature, and humidity-controlled die-cutting services.
While JBC Technologies is known for our expert materials converting skills – like transforming medical-grade and diagnostic adhesive tapes into functional parts – we're thrilled to have the extensive knowledge of our best-in-class suppliers like Mactac to get in-depth insight on the ins and outs of adhesive technology.
Contact us today to learn how the premium materials converting of JBC Technologies can help with your next IVD or healthcare device project.


Diagnostic Adhesive Tapes - Additional Resources
For a deeper dive into IVD and medical-grade adhesive tapes, check out the following articles by Steve Schroff.