By Bob Lesher on
3/3/2021
JBC Technologies Receives ISO 9001:2015 Re-Certification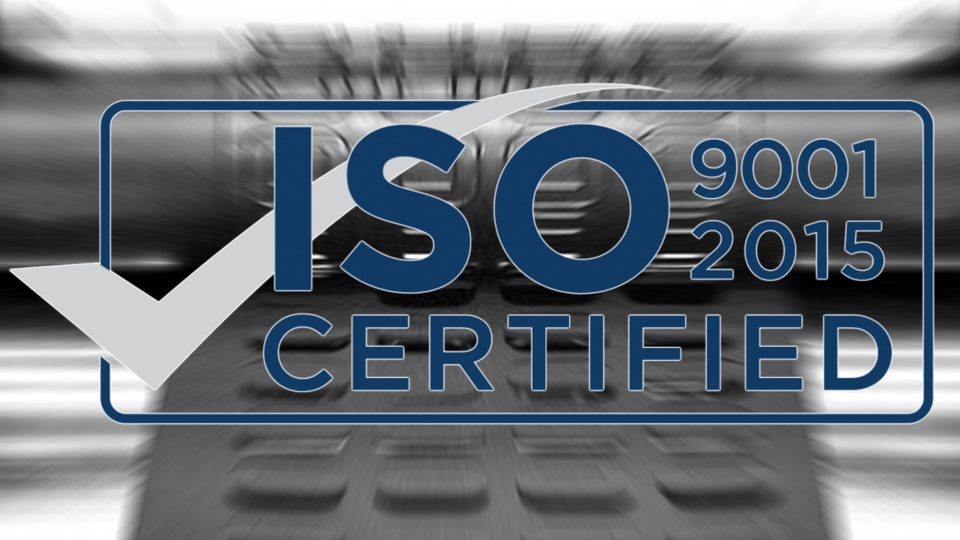 If there's one thing we take very seriously at JBC Technologies, it's our commitment to quality, and one of the way's we show this commitment is through our voluntary certification to the ISO 9001 standards. Since achieving our initial ISO certification back in 2018, we've made it our mission to not just meet, but exceed the exacting standards set forth by the International Standards Organization (ISO). In continuing with this quality-focused mindset, we're pleased to share that we've achieved ISO 9001:2015 certification once again.
Just What Is ISO 9001:2015?
Because we know that things like the details of ISO 9001:2015 have a way of seeping out of our brains after awhile, here's a refresher. ISO 9001:2015 is part of the internationally accepted ISO 9001 program, the preeminent global standard for defining a quality management system (QMS). While there are other ISO 9001 standards that define QMS requirements, only ISO 9001:2015 requires certification.
While not exactly "laws" per se, ISO 9001 standards act as a well-defined and mutually agreed-upon set of best practices for achieving a high level of quality. As an ISO 9001:2015 certified company, JBC maintains a QMS that clearly defines the organizational processes we use every day to consistently meet and exceed the quality and service requirements of our customers. 
Why Should You Care About ISO 9001:2015?
The real question should be, "Why Wouldn't You Care? In a nutshell, whether you're a customer of ours or another converter, you should care about ISO 9001:2015 because it reflects not only the highest level of commitment a manufacturer can make to the quality of their finished products but also to the overall operation throughout all levels of their organization. Need more?
ISO 9001:2015 has 7 main principles:
Customer focus
Leadership
Employee engagement
Process approach
Improvement
Evidence-based decision making
Relationship management 
As you can see from the list above, ISO is loaded with juicy bits all designed to make sure quality flows like oil through a high-performance engine. The main clauses of the ISO standard are also arranged in a Plan, Do, Check, Act (PDCA) cycle; a 4-step method that focuses on the management control and continuous improvement of both processes and products.   
ISO 9001:2015 also goes one step further by assigning a more prominent role to risk-based thinking in the belief that determining an organization's risks and opportunities can increase the overall effectiveness of that organization's QMS. ISO 9001:2015 also incorporates the concept of preventive action addressed through risk identification and risk mitigation.
Why Working with an ISO-Certified Die-Cutter Matters
ISO certification isn't a law or a license. We don't have to do it, we choose to do it. Why? Because we believe the way a company approaches the quality of its processes translates directly into the quality of its products. Quality products mean happy customers and happy customers mean continued growth and innovation at JBC. As an organization, it's a big commitment and our recent achievement reflects our continued focus on quality. Now, how can we help you with your next die-cutting project? Contact the JBC Sales Team today.
 Download a copy of JBC Technologies' 2021 ISO 2001:2015 Certificate.