By Bob Lesher on
5/5/2023
JBC Technologies to Speak at 2023 Battery Thermal Management Innovation USA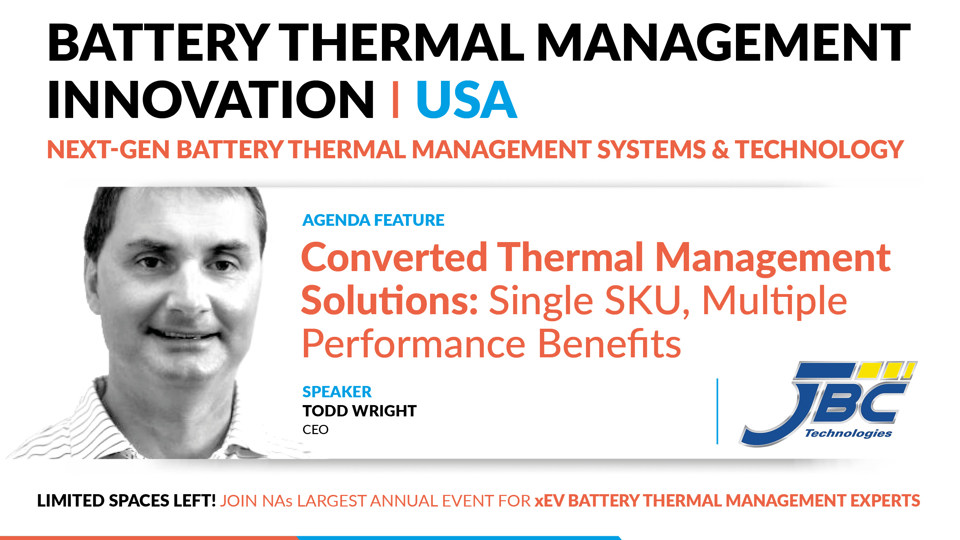 Battery Thermal Management Innovation USA — part of the WE Automotive Group's xEV Conference & Expo Series — is coming to Palo Alto, California, on May 11, 2023. JBC Technologies CEO Todd Wright will discuss EV battery thermal management and custom die-cut solutions.
At JBC Technologies, we specialize in transforming lightweight, performance materials into custom die-cut solutions. And few would argue against the benefits of a multi-material component as an integral part of the EV battery thermal solution package.
After all, finding ways to combine different materials into a single component that's loaded with value-added features and benefits...it's what we do, and it's a big part of why we decided to support the event as a featured speaker and co-sponsor.
Thermal Management Through Die-Cut Specialty Materials
Todd's presentation, titled Converted Thermal Management Solutions: Single SKU, Multiple Performance Benefits, will highlight materials that can shield, spread, and isolate heat in and around the EV battery pack.
It will also provide insight into how a converter like JBC Technologies can add value by laminating multiple materials together to combine the performance benefits of each into a single part that can help reduce the weight and cost while increasing the range and safety of EVs.
Here's a little taste of what to expect:
Where and how custom-converted performance materials can be used in and around the EV Battery Pack to:
Maintain consistent operating temperatures
Improve driver experience by enabling faster charging & increased range
Enhance occupant safety by blocking heat transfer & mitigating thermal runaway
Support vehicle lightweighting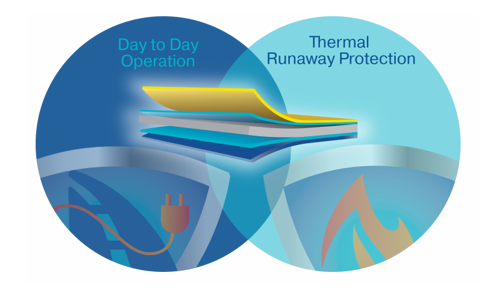 What to Expect at the 2023 Battery Thermal Management Innovation USA
The goal of this one-day battery thermal management extravaganza is quite simple. The event website states it best, really:
To collectively address the key challenges and industry innovations surrounding advanced battery thermal management systems, materials, technologies, and solutions; to increase efficiency, range battery health, and optimizes solutions for increasingly demanding, ever-advancing battery requirements.
Here are a few more of the things that will be covered at the event:
The Key And Current Challenges Impacting Battery Thermal Management
Improving Energy-Storing Capabilities vs. Thermal Management Systems
Reducing Cost & Complexity in Battery Manufacturing
Thermal Management Implications Of Cylindrical Cells
Preventing Thermal Runaway
Cooling Of The Battery Cells
Contact us today so we can talk about how our custom die-cut solutions, based on your thermal management requirements and made using specialty materials, can make a real impact on the thermal management system of your electric vehicle battery.