By Mark Swanson on
5/23/2018
Large Parts Die Cutting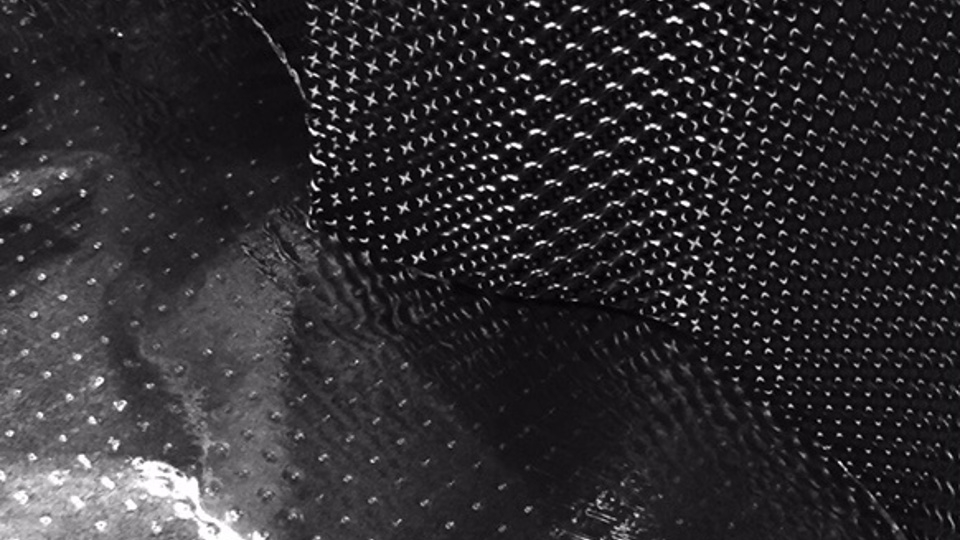 Large parts die cutting produces bigger, stronger parts that look better, last longer, and take less time to assemble. Examples of these die cut products include car door vapor barriers, hood liners, head liners, heat shielding, point-of-purchase (POP) displays, and large format graphics. By partnering with a large-parts die cutter, you can super-size your designs while improving quality and reducing costs. 
JBC Technologies provides large parts die cutting for automotive products and many other applications. We also offer converting support solutions such as laminating, wide web embossing, and micro-perforating. If you're wondering whether large parts die cutting is right for your application, it's time to find out whether "go big or go home" applies to your next project.
Advantages of Large Parts Die Cutting
Large parts die cutting can reduce the number of individual parts that you need for sealing and insulation. This decreases the time spent on assembly since there are fewer parts to put together. Along with reduced labor costs, larger die cut parts can reduce assembly errors. Smaller parts can be challenging to assemble, especially when a worker needs to install many different parts with speed and precision. 
Large parts die cutting also eliminates unsightly seams and forms stronger seals. Even when seams are smooth and clean, they're generally the weakest point in a spliced structure. In applications such as POP displays, seams are also distracting and unappealing. By comparison, one-piece product designs are more aesthetically pleasing. They also last longer since there isn't a seam that can fail.     
With heat shielding, large parts die cutting can be critical. Because die cut heat shields are exposed to temperatures as high as 2000° F, a seam that requires the use of an adhesive could fail in the field. Engineers can design multiple parts that overlap and are mechanically fastened, but this increases the amount of material that's required and complicates product assembly.   
Choose Large Die Cut Parts from JBC 
Large format die cutting requires equipment and expertise that some die cutters just don't have. In addition to wide-format presses, quick setups and precise cuts are a must. As a proven large-parts die cutter, JBC Technologies can supply you with parts as large as 5' x 10' and up to 4' thick. We also minimize material waste and achieve tight tolerances.     
Do you need large parts die cutting? The Sales Team at JBC Technologies is ready to help. To get started, contact us on-line.