By Kate Gluck on
6/14/2022
Low-Trauma Skin-Contact Adhesive Tapes with Berry Global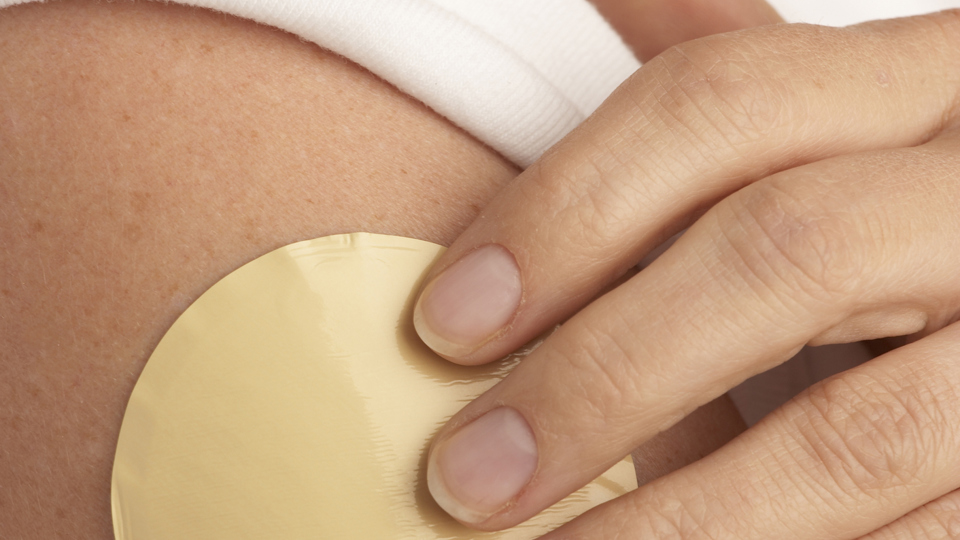 Medical Adhesive-Related Skin Injury (MARSI) is damage to the skin that occurs from improper selection, application, and/or removal of medical adhesives. MARSI includes skin tears, stripping, blisters, maceration, folliculitis, allergic dermatitis, and contact dermatitis, and it can affect skin integrity, cause pain, increase infection risk, and delay healing.
According to Wounds International, approximately 16% of elderly patients in long-term care experience MARSI, while skin-stripping due to adhesive tape was 17% in neonatal intensive care.
However, advancements in medical adhesive tape technology have made wearable medical devices an increasingly popular choice for many healthcare providers looking for cost-effective and efficient drug delivery, health diagnostics, and continuous health monitoring.
In this post, we'll learn about low-trauma medical adhesives and how they're designed to reduce the incidence of MARSI in patients with sensitive skin. We spoke with Svetlana Contrada, Ph.D., Product Development Manager, and Brian Hall, National Sales Manager for Berry Global, to get their perspectives on low-trauma adhesive tapes and the Berry Global low trauma adhesive product line.
We'll also look at how JBC Technologies can help you choose a suitable adhesive tape for your application and convert it into custom die-cut parts that meet your exact specifications.
What Are Low-Trauma Skin-Contact Adhesive Tapes?
Medical adhesives must strike a balance of three critical criteria to be effective. They must:
Have sufficient initial adhesion and tack to bond to skin
Provide enough adhesion to remain in place for the required wear time
Have the ability to remove without causing skin damage or pain
The most common materials used for low-trauma adhesives are acrylics and silicones. Conformable foams and low basis weight non-woven fabrics provide comfortable options for carriers. Multiple constructions are available, including single and double-coated tapes, foam products, transfer tapes, and differential tapes.


"Generally speaking, lower adhesion level translates into lower trauma upon removal from the skin. Silicones are a popular choice for low-trauma products but may not meet other application requirements, such as extended skin wear time, adhesion, and cost targets.
Low trauma medical acrylics are less painful upon removal with the higher adhesion to various substrates typically used in many applications" - Svetlana Contrada, Product Development Manager, Berry Global.
Skin-Contact Adhesive Tapes:

Patient Risk Factors

Skin is a unique substrate and varies from person to person. Demographic factors like gender, race, activity level, and even the environment play a role in adhesive performance. Perhaps most importantly, skin sensitivity increases with certain age groups and medical conditions. The following patient types are considered to be at high risk for MARSI and require a gentler adhesive:
Elderly patients with age-related skin fragility
Neonatal and pediatric patients with under-developed skin
Stick-to-Skin Adhesive Tapes:

Low-Trauma Applications

Low-trauma adhesive tapes die-cut into custom specialty shapes are used in many medical applications. Here are just a few of the typical applications we see for die-cut low-trauma adhesive tapes:
Wearable medical device components

Pulse oximetry
Medication delivery systems

Sensor components
Patient monitoring
Island/Border dressing
Skin-Contact Adhesive Tapes: The Selection Process
Choosing the proper low-trauma adhesive tape depends on the final die-cut product application. Berry Global works with customers to find the ideal adhesive for their applications.
"We work with our end users, OEMs, and converting partners to understand the overall application before we make a recommendation. Device size, location, wear times, skin sensitivity levels, etc., impact adhesive selection. Simply put, we ask lots of questions," Says Hall.
For more insight, read: SELECTION CRITERIA FOR SKIN CONTACT ADHESIVES
Berry Global Skin-Contact Adhesive Tapes: Featured Products
Berry Global does have some go-to products for the short-term wear low-trauma market that include multiple substrates and carriers. Constructions can be further customized to meet a client's specific application needs.
M129 Adhesive Family - Short-term wear acrylic (TR–9728, 9730 / DC-9254M, 9256M)
Excellent balance of peel, tack, and shear
Excellent adhesion to the skin and a variety of surfaces
Hypoallergenic properties
Gamma radiation resistant
Non-cytotoxic and non-irritating
Die cuts cleanly
M130 Adhesive Family - Short-term wear acrylic (DC-8311M -LS)
Permanent/Removable double coat tape
High tack and shear (AS), excellent adhesion to the skin, and bonds to a variety of surfaces
Low trauma liner side; good bond to the skin; clean, easy removability
Gamma radiation resistant
Non-cytotoxic and non-irritating
3614A – Next Generation Non-Woven Tape
Low coat weight, low trauma removable
Breathable carrier for maximum patient comfort, highly conformable
Exceptional resistance to perspiration-borne moisture, low trauma removal from skin
Check out the Berry Global Medical Adhesive Tapes Product Guide or the Polyken Medical Overview to learn more.
Adhesive Tape Coater + Materials Converting Partner = The Greatest Value
 According to Berry's Brian Hall, "A medical device typically has multiple layers of adhesive, plastic, non-woven, etc. It can be a stack of four or five items converted in line. The process to unwind, apply, laminate, die-cut, remove waste, and rewind is a highly-engineered process resulting in the desired finished product."
"Die-cutting, in its simplest form, is sharp metal and pressure; however, meeting tight tolerances and performing technical processes like multiple layer lamination and island placement is a key part of the processes few material converters can do well. Working with top quality converting partners like JBC Technologies allows Berry Global to provide additional value for our customers," said Hall.
JBC Technologies: Convert Your Design Concepts Into Reality
For over thirty years, JBC Technologies has utilized its engineering expertise and breadth of vertically integrated converting capabilities to turn rolls of flexible materials into custom die-cut parts. As a premier flexible materials converter, JBC Technologies partners with many industry-leading material manufacturers like Berry Global to provide its customers with the highest quality die-cut products.
Contact us today to learn more about how our custom solutions can help you convert your wearable medical device and other design concepts into reality.