By Mark Swanson on
10/14/2016
Three Reasons Why Digital Die Cutting Is Great for Rapid Prototyping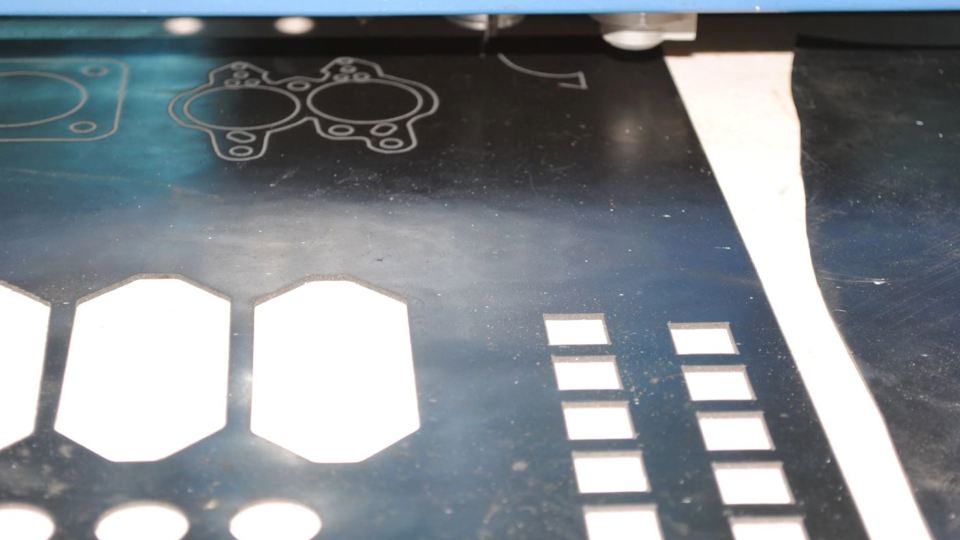 Digital die cutting isn't just another way to produce parts from foam, felt, foil, insulation, cork, rubber, and other materials. As a rapid prototyping method, this parts production technique meets the urgent needs of design engineers. When deadlines are tight, digital die cutting delivers. Yet speed alone doesn't explain all of its advantages.
There are three reasons why digital die cutting from JBC Technologies is a smart choice for rapid prototyping.
It's an inexpensive way to get highly-accurate prototypes.
There's no custom tooling – or contamination or burning
JBC keeps plenty of materials in-stock for quick turnaround times (typically 1 – 2 days).
Is digital die cutting from JBC the right choice for your project? Let's take a closer look.
It's an Inexpensive Way to Get Highly-Accurate Prototypes
Digital die cutting is a cost-effective way to get high-quality prototypes that you can actually test in your application. At JBC Technologies, this rapid prototyping technique produces such accurate parts that it's often difficult to tell the difference between a prototype and a production part such as a die cut gasket or die cut insulation.
Digital die cutting also provides you with the opportunity to tryout parts and fine-tune part dimensions before building and paying for production tooling. This rapid prototyping method can support one-off prototypes or small-volume prototype runs that provide enough trial parts for a sufficient proof-of-concept with minimal cost.
There's No Custom Tooling – or Contamination or Burning
For rapid prototyping, digital die cutting also offers advantages over other parts production methods. Unlike flatbed die cutting or rotary die cutting, digital die cutting doesn't require custom tooling. There's no water contamination as with water jet cutting, or burned edges as with laser cutting. Instead, digital prototyping makes fast, clean, precise cuts.
Because a digital die cut prototype doesn't require custom tooling, you won't have to wait for tools to arrive before work on your project can begin. Just send JBC your digital part design and we'll upload your CAD file to our digital die cutting machine. Later, we can use this same file for production runs of die cut products.  
JBC Keeps Plenty of Materials In-Stock for Quick Turnaround Times
Digital die cutting from JBC is a fast, reliable, and cost-effective way to get the custom parts you need in days rather than weeks. Because we keep a wide variety of materials in-stock, your part design may be all that we need to get started. Often, we can cut in-stock materials on the same day you send us your CAD file. The typical turnaround time is 1 to 2 days.
Would you like to learn more about digital die cutting? Are you still wondering whether this rapid prototyping technique is right for your application? To request a quote or ask for more information, contact JBC Technologies for a free die cut prototype, or to learn more.