By Bob Lesher on
2/6/2023
Top Adhesive Tape Manufacturers for Wearable Medical Devices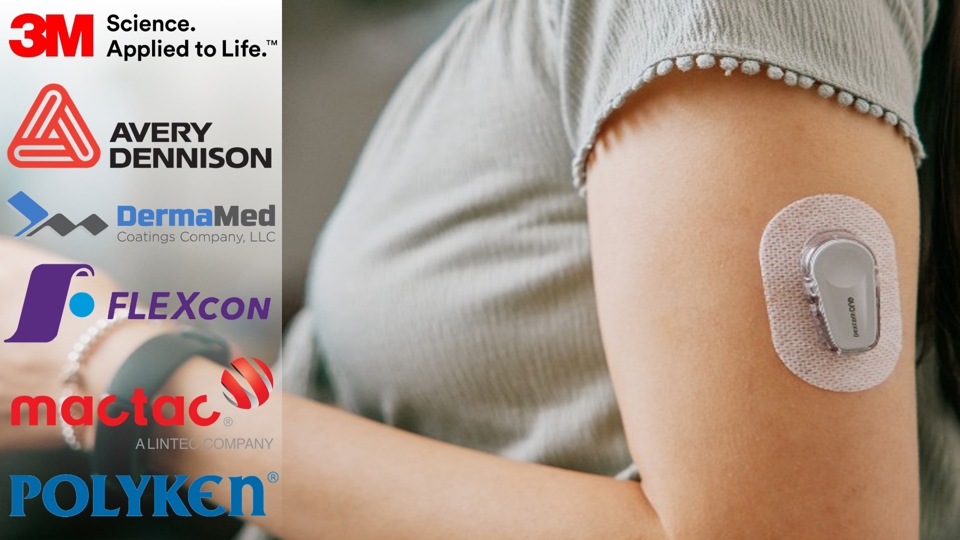 Trusted Adhesive Tapes for Wearable Medical Devices
The global market for wearable medical devices is expected to reach nearly $40 billion by 2026, with adhesive tapes playing a crucial role in ensuring the devices stay securely in place. As a medical device manufacturer, you recognize the importance of partnering with top suppliers and raw material sources to give your customers the high-performing, trouble-free products they demand.
Adhesive tape can make or break the success of your wearable medical devices.
Choosing the right adhesive tape for wearable medical devices is crucial to ensure they stay securely in place as long as you need them to — whether that be for a few hours or a few weeks.  JBC Technologies works directly with top medical adhesive tape manufacturers like Berry Global through their Polyken brand, 3M, Avery Dennison Medical, Flexcon, Mactac, and DermaMed so that you can be sure you're getting only the best materials for your medical devices.
Let's learn more about these leading medical adhesive tape suppliers and how together we can work to make sure your wearable medical devices stand out from the crowd — and stay stuck to the wearer.
3M™
3M is a global leader in adhesive technology, with a wide range of skin-friendly medical-grade adhesive tapes specially formulated for wearable medical devices and stick-to-skin applications.
3M 1509 is a transparent double-sided medical adhesive tape with a non-sensitizing, breathable adhesive formula with excellent adhesion that's gentle on the skin. 3M 4075 extended-wear clear transfer medical tape has excellent processability, that's great for medical device attachment.
Avery Dennison Performance Tapes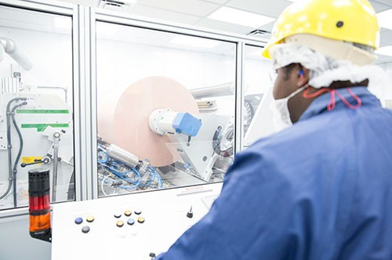 Avery Dennison has a large portfolio of pressure-sensitive adhesive products, including single-coated, double-coated, self-wound, drape, and transfer tapes for a variety of medical applications, including surgical, ostomy, diagnostics, patient monitoring, wound care, and medical wearables.
Two of their standout tapes for wearable medical devices are MED 5610SI, a single-coated, white, soft, conformable foam tape for stable, repositionable anchoring to the skin, and MED 2121U, a transfer tape with good initial tack and adhesion that performs well with the skin and for mounting of medical devices.
Flexcon®
Flexcon is another leading supplier of pressure-sensitive tapes. The Flexcon line of biocompatible dermaFLEX™ tapes offers some excellent options for medical device manufacturing and attachment.
Flexcon dermaFLEX DFM 100, a double-sided tape that offers excellent adhesion, and Flexcon dermaFLEX NNRU 100, a translucent tape that conforms to the skin, offer a secure hold to secure medical devices to the body and provides maximum flexibility and movement.
DermaMed™
DermaMed is a trusted supplier of skin-friendly medical tapes known for its ability to deliver tailored adhesive solutions for even the most complex medical device and skin contact applications.
Two excellent options for medical device manufacturing and wearables include DermaMed DM 2275, a single-coated white stretchable polyurethane nonwoven tape with a long-term wear acrylic adhesive, and DermaMed DM 8018, a clear double-sided polyethylene film tape with a medical-grade acrylic adhesive.
Mactac®
Mactac specializes in the development of solvent-free, skin-friendly, pressure-sensitive coated materials. Additionally, each of its medical adhesive tape solutions is custom-engineered according to the specific parameters of the application.
Mactac TM1050 transfer adhesive tape adheres well to various materials and is approved for direct skin contact. Mactac TM 4200, a differential double-coated foam adhesive tape, features Acrysure NextGen medical-grade acrylic adhesive for use on skin and MP899 acrylic adhesive on the device side.
Polyken®
Polyken, a division of Berry Global, is known for its high-performance, highly-engineered pressure-sensitive adhesive tape solutions for medical OEMs and converters.
Their line of medical tapes includes Polyken 9730, a translucent hypoallergenic adhesive transfer tape that bonds well to the skin, and Polyken 2932O Single-Coated Medical Foam Tape (1/32"), a flexible and conformable acrylic foam tape that easily adapts to medical devices and body contours.

JBC Technologies — Your Trusted Partner for Medical Device Manufacturing and Adhesive Tape Technology
Working with a material converter and custom die cutter like JBC Technologies can help medical device manufacturers get the best possible product for their customers. With over 30 years of experience, JBC Technologies can help you find the perfect tape for your wearable medical device.
Whether you're looking for an adhesive tape that's gentle on the skin, provides maximum adhesion, or both, we can help you select the right tape for the job.
Trust JBC for your medical device manufacturing and material selection. We'd love to learn more about your project. Let's get started today.