By Mark Swanson on
12/3/2018
Why Tier 1 Suppliers and Automotive OEMs Need U.S.-Based Parts Vendors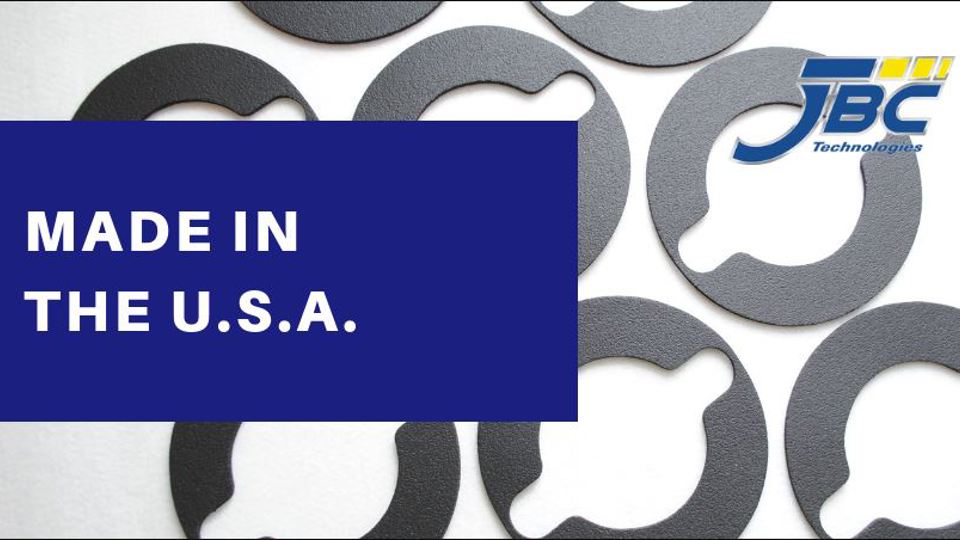 While a majority of today's leading automakers and their suppliers may have facilities in the U.S., many still buy and source raw materials and parts from all over the world. Gaskets, seals, fasteners, and the raw materials they are die cut from are no exception. Yet when manufacturing stateside, sourcing materials and die cut components from overseas vendors can present challenges—particularly when it comes to meeting tight production timelines, managing costs, and accurately forecasting inventory levels.
 Reduce Risk
When placing part orders with overseas suppliers, companies must forecast far into their production future in order to meet volume and cost order minimums. This can often require the purchase of an entire year's worth of materials or parts, increasing the risk of having too much or too little inventory by year's end.
 Long lead times and shipping delays put production and delivery timelines in jeopardy. And, should an order be placed late, costs can soar. Expedited shipping can add hundreds of dollars to an order.
 In contrast, Tier 1 suppliers and OEMs that purchase from U.S.-based vendors can access affordable alternatives that meet industry specifications and can be delivered within significantly shorter lead times.
 Purchasing from U.S.-based companies can help Tier 1 suppliers and Automotive OEMs:
Increase percentage of American-Made components
Achieve faster time-to-market, cutting lead time down to days instead of months
Expedite product delivery, reducing shipment delays
Protect tight production timelines, ensuring parts arrive on time
Reduce shipping expenses and costly line shut-downs, controlling costs
 Reduce Manufacturing Costs
Often, foams, tapes, insulation, gaskets, seals, and other automotive components are specified by and purchased from overseas suppliers—even when a car is assembled on American soil. Working with a die cutter that sources from U.S.-based vendors can save automakers and their suppliers tens of thousands in costs without sacrificing part quality, safety, or reliability.
 On-time delivery of quality parts and materials from U.S.-based suppliers not only protects a manufacturer's bottom line, but also increases a company's flexibility and agility. Timely access to reliable parts facilitates quick remedies of flaws caught in the prototype, design, or testing phases, allows adaptability to changing customer demand or material specifications, and keeps lines running, protecting tight production and delivery timelines.
 Partner with JBC Technologies
Based in North Ridgeville, Ohio with a second facility in Madison Wisconsin, JBC Technologies is precision die cutter and flexible materials converter with a strategic supply chain that includes high-quality, affordable American-made alternatives to a variety of the foams and other materials.
 Our broad sourcing network includes a number of U.S. and global material manufacturers. Not only does this help us identify and source the best materials and parts, with the best yield, at the best price for customers, it makes us a strong R&D asset for client partners.
With JBC, you get more than a vendor to fulfill your precision die cutting and flexible materials converting needs, you get a collaborative partner that delivers supply chain optimization, engineering innovation, and manufacturing excellence. Contact us today to learn more about our American-made parts, foams and materials.