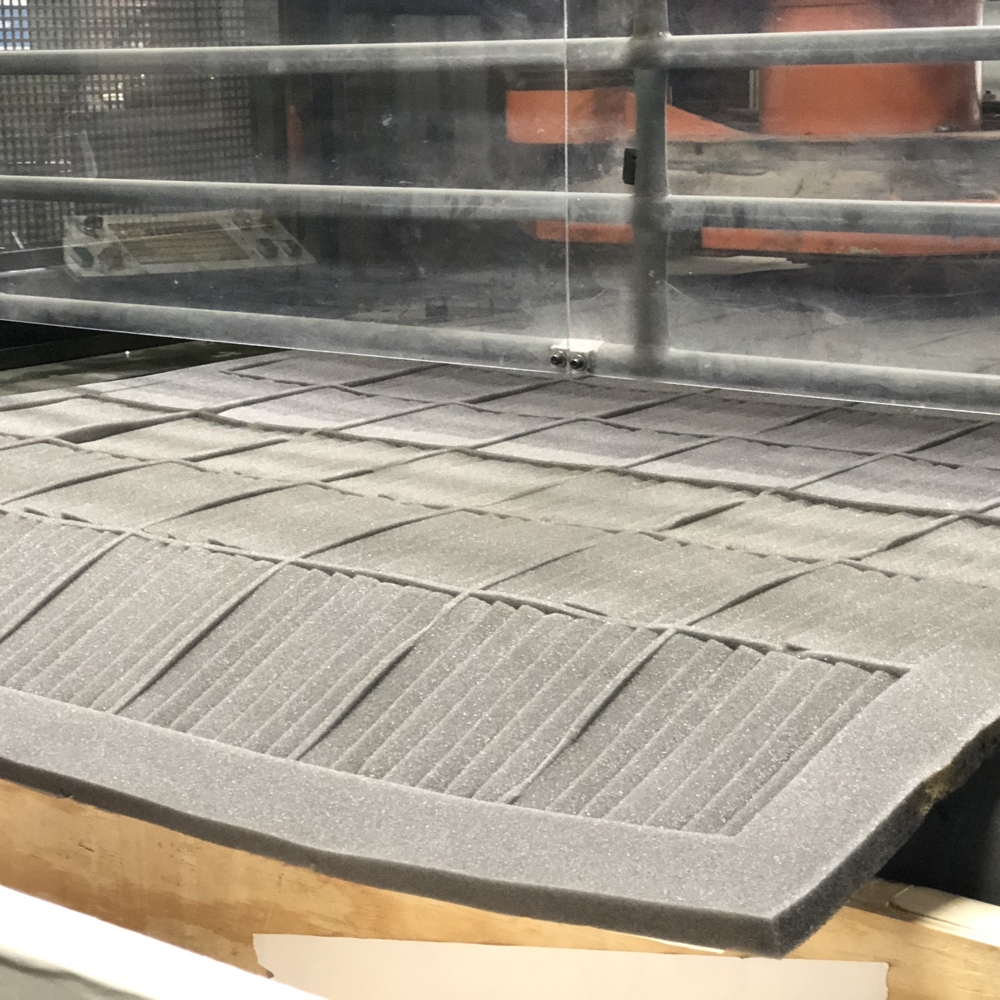 High Volume
Face Shield Components
For Faster Face Shield Production
JBC Technologies is putting our our die cutting expertise to use in support of organizations that are manufacturing face shields. With high-speed, high-capacity equipment, we offer fast turnaround and competitive pricing.
Plastic Face Shield
High-Quality 3M 7mil PET Film

9 x 13" with radius corners

Anti-static

Optically clear (2% haze)

No hydrophilic coating
Custom sizes available on request
Peel-and-Stick Brow Foam
2# charcoal gray open-cell polyurethane foam
Pressure sensitive adhesive
Available individually cut or kiss-cut on a roll for easier assembly
Standard sizes include:

1" x 1" x 9"
1" x 1" x 8"
Custom sizes available on request
In addition to the components listed above, we're also offering Build-Your-Own Face Shield Kits in support of the pandemic response programs of other organizations.
For more information about our medical face shield supply program or to place an order please contact us today at sales@jbc-tech.com or 440-387-5981.
Download the JBC Medical Face Shield product information sheet here.