By Kate Gluck on
3/20/2020
A Q&A with Avery Dennison - Pressure Sensitive Adhesive Tapes for Die-Cut Parts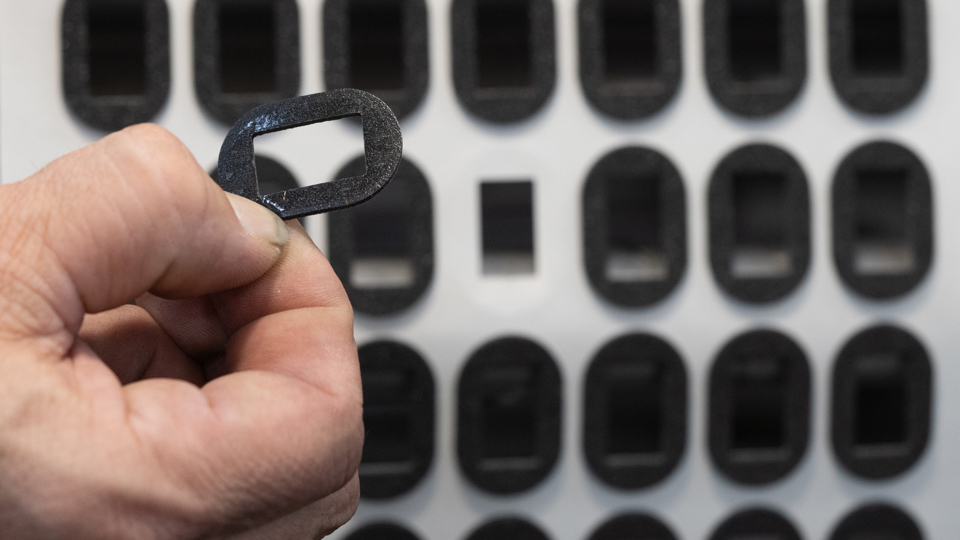 JBC has written many posts about pressure sensitive adhesives (PSAs) over the years, outlining the different types of PSAs, the most common reasons for adhesive failure,  adhesive performance properties, and more. 
A while back, we initiated an ongoing Q&A blog series featuring direct insight from our strategic suppliers. Today we are highlighting Avery Dennison Performance Tapes, a leading, global provider of high-performance, pressure-sensitive tapes and adhesive solutions. 
Michael Price, design and applications engineer at Avery Dennison, discusses the company's extensive line of pressure sensitive adhesive products and provides his insight on how to select the right adhesive for every application.
What is a PSA and what is it typically used for?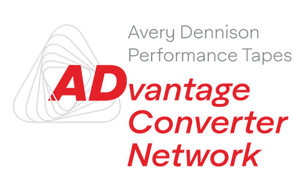 A PSA or Pressure Sensitive Adhesive, is an adhesive made of rubber, acrylic or silicone that, once pressure is applied, will bond to whatever it is placed onto. Pressure-sensitive adhesive tapes play an integral part in the functionality of many die-cut gaskets, seals, fasteners, heat shields, and more.
They are used for everything from permanent fasteners to temporary assembly aids. Applications vary widely and there are multiple types of PSAs to choose from, providing varying levels of adhesion under different types and amounts of stress.
PSAs help with sound dampening, insulating, gasketing, cushioning and padding, sealing, and can help to enhance the appearance and overall performance of a product.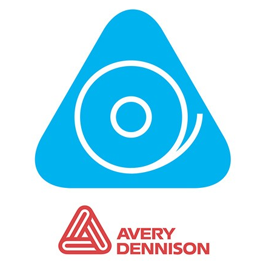 Are there different adhesive tape categories at Avery Dennison Performance Tapes?
Avery Dennison Performance Tapes offers more than 300 different pressure sensitive adhesives (PSAs), suitable for a wide variety of applications and environments. 
Our Avery Dennison Core Series™ portfolio of adhesive tapes offers nine adhesive technologies, which include 32 products most commonly used by a majority of today's converters. We also offer four differential adhesive tapes in a double-coated construction; with two different adhesives for effective bonding of dissimilar substrates.

Where's a good place to start when choosing an adhesive tape for your die-cut parts?
Choosing the right PSA depends on many factors, including which substrates you will be laminating to, surface energy levels of the substrate, end-use requirements, environmental concerns, construction and liner combinations, and more. 
It is vital to understand the surface energy of the type of material you are bonding to. Some materials can instantly bond, while others can take up to 72 hours to reach optimal bond. 
We developed a Core Series Product Selection Tool to help sales and production teams identify which products are best-suited for each customer or application.
The first three steps outlined within the product selection tool highlight what a converter will typically ask a customer, while step 4 is converter dependent, informed by how a part will be made. You can download the 4 Simple Steps brochure by clicking the image above.
Why is it important to consider the substrate you will be bonding your adhesive tape to?
Each adhesive will bond well, poorly, or not all all to certain substrates. A bond is all tied to surface energy. Surface energy is a measure of the excess energy at the surface (as opposed to within the bulk) of a solid material. All substrates have either high, low, or medium surface energy. Surface energy affects "wetting out," a term that describes "tack" or how well an adhesive spreads.
A strong bond is created when an adhesive flows and covers a surface, maximizing the contact area and the attractive forces between the adhesive and the bonding surface (substrate). 

What else impacts adhesive performance and material selection?
Step 3 of our selection process explains the importance of understanding end-use requirements. Temperature or humidity resistance, the presence of solvents or chemicals, UV exposure, shear, tack, costs and OEM certifications all inform which adhesive is best for a given application.
Step 4 highlights that some customers may have special requirements concerning PSA tape construction or liner combinations. For example, a customer may need to make sure there is no dust or debris upon application of the adhesive, so a paper liner may not be the best option. Or, they may require something especially stable so parts can be applied by hand where a 12 point board liner would be most effective. 
The prototype process is important in helping customers work out ideal adhesive and/or liner for their application or final product.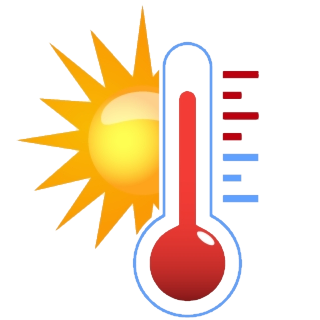 Does temperature impact adhesive tape selection?
It all depends on the application. For example, if a final part is applied next to a motor, under the hood of a car, or is part of a brake shim, an adhesive with a higher maximum temperature will be necessary to withstand the friction and heat. 
If an adhesive will be exposed to high temperatures on a regular basis, it can require a special adhesive.
Are adhesive tapes sensitive to UV light exposure?
Again, it depends on the application. If a part is going to be exposed to a lot of sunlight, a rubber product will break down over time. An acrylic adhesive will be better for applications that will be exposed to UV light for long periods. 
What about adhesive tape liners? 
For the most part, affordable paper or Kraft liners are the go-to for most customers. But some specifications will change that. For example, if parts are especially small, if the adhesive will be hand-applied, if there can be no dust during application, or if a liner cannot rip during application to a part, this will require a more specialized liner, like a 12 point board as I mentioned earlier or a PET.
When would you recommend an acrylic-based adhesive tape?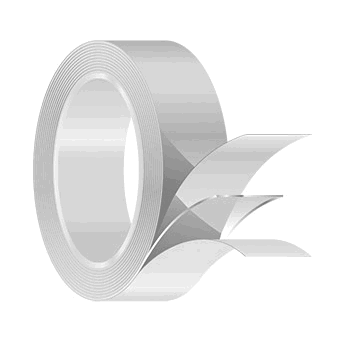 Acrylic adhesives don't break down like rubbers and they are able to withstand humidity, UV, solvents, and have good shear. But understanding the surface energy of your substrate—and following each of the steps of our Core Series Product Selection Tool—will inform when an acrylic is the right adhesive to use. 
Certain types of acrylics will only bond to high and medium surface energies, typically not low surface energy. Low surface energy will require a low surface energy modified acrylic. Other acrylics might work temporarily for your application, but you won't get a strong, long-lasting bond.
What about silicone-based adhesive tapes?
Silicone only bonds to silicone foams or sponges. So a customer would only select a silicone adhesive when bonding to silicone substrates. 
Do you find that some PSA tapes are more industry-specific than others?

Adhesives aren't really specific to industry applications. They are specific to the types of materials you are bonding to. Foams, fibrous materials (nonwoven felts and fabrics), and films and foils are the most common materials to which adhesives are laminated. 
Common Foams include:
Polyether urethane
Polyester urethane
Dense urethane (Poron®, HyPUR-cel®, Norseal®)
Sponge Rubber Foams (EPDM, PVC, Nitrile Vinyl, Neoprene)
Silicone Sponge Foam
A majority of the time—and depending on the application specifications (what types of material you will be laminating the substrate to, the surface energy of the substrate, end-use requirement and environmental factors, and tape construction requirements)—these materials will achieve a strong bond with an adhesive. 
In some situations, additional technical assistance will be required to ensure the right PSA for your application is selected. For example, if you aren't bonding to one of these types of materials (foams, fibrous materials, films or foils). Or if you don't know the surface energy of what you are bonding to. These types of situations will warrant more specialized assistance to determine the right adhesive.
How does JBC Technologies and our expert materials converting add value to Avery Dennison tapes?
JBC understands that the more information a client provides and knows about their application, end-use, and available PSA materials, the better. They offer in-depth expertise in material selection and in identifying which products are the most cost-effective, high performing solution for even the most demanding customer specifications.
About JBC
JBC Technologies is a premier die cutter and flexible materials converter with extensive experience sourcing, die cutting, and laminating pressure sensitive adhesives. We can help you determine the right adhesive solution, die cutting process, and automated assembly system for your part or application. Contact us today to put our manufacturing know-how to work for you.