By Brenda Doskocil on
8/4/2016
Custom Packaging and Precision Die Cutting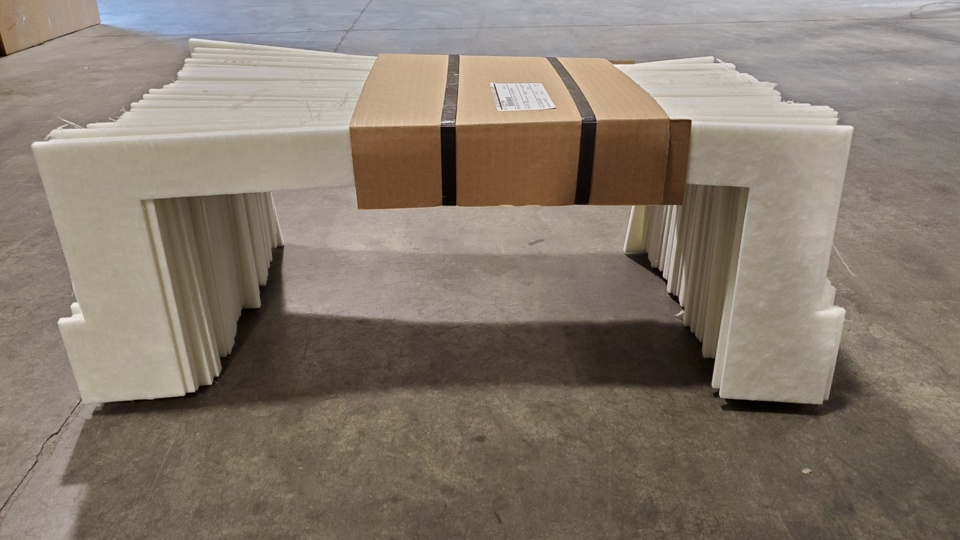 When you're a sourcing manager, you don't have time to monitor every single interaction with your suppliers. Meetings, phone calls, emails, and reports take up enough of your time. That's why you need a die cutter that's dependable. Yet you also want a manufacturing partner that's innovative. Custom packaging can add value to your supply chain, but where can you find an experienced die cutter who understands all of your needs?  
JBC Technologies is a precision die cutter with a wide range of custom packaging solutions. In addition to kits and custom labels, we offer drop shipping. JBC can also provide Automotive Industry Action Group (AIAG) labeling, and has the business experience to take the worry out of vendor managed inventory (VMI). Many companies offer die cutting services, but JBC Technologies is more than a parts provider. We're your manufacturing partner from design to delivery to assembly automation.  
Kits and Custom Labels
Kits are a way to package die cut products together so that they're ready-to-use and cost-effective to maintain. For sourcing managers, kits mean fewer purchase orders and lower inventory carrying costs. There are also fewer stocked items to track. JBC Technologies can build custom kits for your high-demand components and ensure that critical parts are always available. With our custom labeling capabilities, we can help you keep track of your kits, too.  
Additional benefits of kitting include faster deployment times on assembly lines. When all of the die cut components for an assembly are packaged as a kit, your personnel have everything they need right at their fingertips. Easier builds mean lower labor costs per assembly, too. Plus, providing components as a kit frees-up space on your factory floor. Instead of moving pallets with multiple boxes of individual parts, an operator can position a single pallet that contains all of the kitted parts.          
Drop Shipping
Drop shipping also adds value to your operations. Just forward the orders that you receive to JBC Technologies and we'll ship your die cut products directly from our warehouse. Plus, you'll only pay for the shipped items. That's a lot less expensive than owning and maintaining a large inventory at your own location. Drop shipping is great for distributors, or if you'd just like JBC to ship products directly to your customers. JBC Technologies can also "drop ship blind" so that your shipments do not contain any of our identifying information.
AIAG Labels and VMI Success
Sourcing managers in the automotive industry understand that boxes of parts need AIAG barcode labels. The AIAG standard speeds the receipt of shipments, and also helps warehouse personnel to identify and track automotive parts. JBC Technologies understands AIAG labeling requirements, and also adds value through VMI. Under this inventory management model, JBC takes responsibility for maintaining agreed-upon amounts of your die cut products. VMI reduces total inventory levels in your supply chain while decreasing the risk that a die cut product won't get reordered in time to meet a sudden deadline.
Value Added Die Cutting
If you're a sourcing manager, you might feel like there are never enough hours in the workday. So how about putting time on your side for a change? By combining custom packaging with custom die cutting, you can avoid the stress of stock-outs, better control inventory costs, and streamline your distribution operations. Custom packaging solutions such as kitting and labeling can also strengthen your supply chain. Ready to find complete solutions? Contact JBC Technologies.