By Mark Swanson on
11/28/2017
Die Cut EMI Shielding Tapes: Types and Applications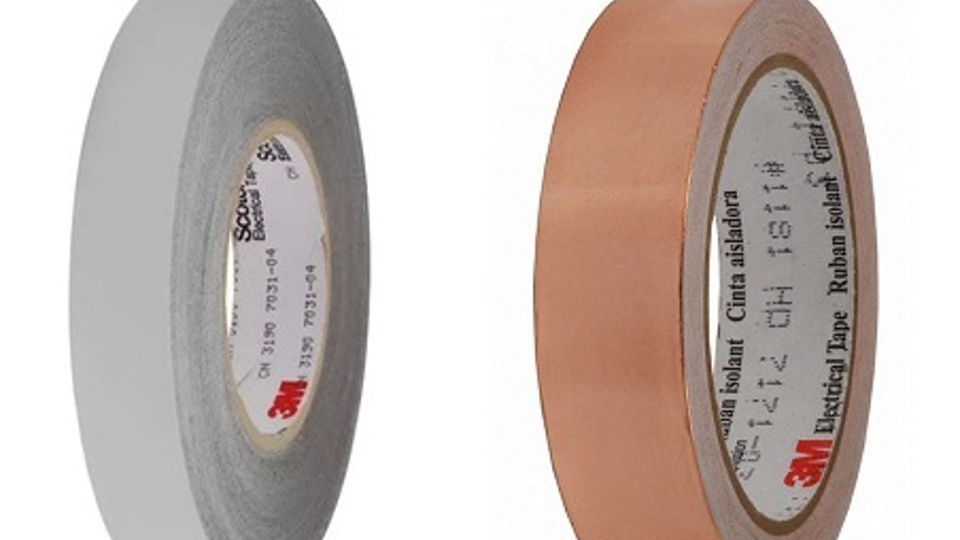 Die cut EMI shielding tapes control electromagnetic interference (EMI) from internal sources. They also limit EMI from external sources. These thin, flexible, electrically-conductive materials are used in a variety of electronic devices and equipment. In some applications, EMI shielding tapes also provide static charge grounding, anti-static masking, mechanical protection, and board or component cushioning. 
As a 3M™ Select Converter, JBC Technologies can source many different types of foil tapes and metallized fabric tapes for EMI shielding. These multi-layer materials consist of a backing, an adhesive, and a release liner. Product specifications and features vary, but all 3M™ EMI shielding tapes support cost-effective material conversion and precision die cutting. JBC also adds value by helping you with material selection. 
EMI Shielding Foil Tapes
EMI shielding foil tapes are available in four different backing materials: aluminum foil, aluminum foil laminated with polyester film, copper foil, and embossed foil. Each backing material comes in different thicknesses and is coated on one or both sides with a conductive or non-conductive acrylic adhesive. The embossed foils are made of copper, aluminum, or tin-plated copper. 3M™ shielding sheets with a flame-retardant film on one side are also available.      
EMI Shielding Fabric Tapes
EMI shielding fabric tapes are made of 3M™ Metallized Cloth, a category of proprietary metal-coated wovens and non-wovens. The backing material consists of copper-plated or nickel on copper-plated ripstop fabric, silver-coated or gold-coated polyester fabric, non-woven copper-nickel fabric, or copper-nickel plated fabric. An electrically-conductive acrylic adhesive is coated on one or both sides of the backing material.   
EMI Shielding Tape Applications
Die cut EMI shielding tapes are used with electronic enclosures, boxes, and housings for grounding and shielding. These die cut tapes are also used with interconnect cables, wire and cable harnesses, and multi-twisted pair cables. End-use applications include cell phones, computers, and RFID products. In laptops, die cut EMI shielding tapes protect LCD drivers from electromagnetic interference. 
Depending on their materials of construction, EMI shielding tapes can provide oxidation resistance, static charge draining, high strength, or support for soldering. These electrically-conductive materials can also provide grounding and bonding between two surfaces. Die cut EMI shielding fabric tapes that are repositionable support ease-of-use during assembly.    
Find Die Cut EMI Shielding Tapes
Do you need die cut EMI shielding tapes for your electronic designs? Do you have questions about tape selection, or would you like to learn more about other types of EMI shielding products, such as die cut EMI absorbers? The JBC Sales Team is ready to help. To get started, contact us. 
3M™ is a trademark of the 3M company.