By Mark Swanson on
5/9/2017
Die Cut Silicone: Top Material Suppliers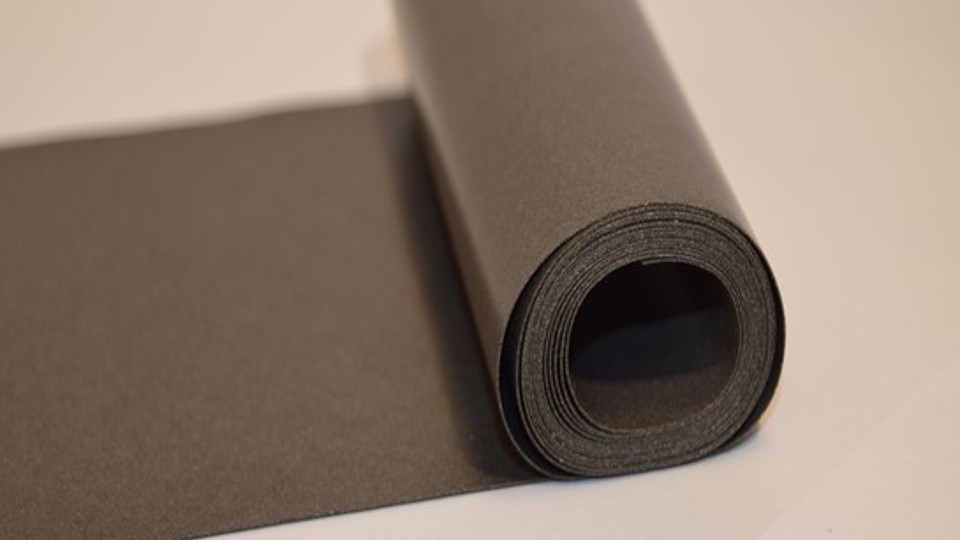 Die cut silicone provides sealing and insulation for high-temperature and low-temperature applications. It also resists chemicals, sunlight, water, ozone, and oxidation. Because silicone is customizable, many different types and grades are available. For engineers, it's important to specify the right silicone rubber for die cut products such as seals and gaskets. Sourcing managers share this concern, but also want to choose a custom die cutter with a strong supplier network.
JBC Technologies die cuts silicone materials made by Diversified Silicone Products, Lauren Manufacturing, Marsh Bellofram, and Specialty Silicone Products. Each of these suppliers adds value to our supply chain through high-quality products for custom die cutting. By partnering with JBC, your company can leverage our strategic sourcing network and get the die cut silicones that you need.           
Diversified Silicone Products
JBC Technologies die cuts silicones from Diversified Silicone Products, a leading manufacturer of solid and cellular silicone sheets. Part of Rogers Corporation, Diversified Silicone Products supplies solid silicone sheets in various durometers and thicknesses. Commercial grade silicones and specialized materials are available. Cellular silicone sheets can have a soft, medium, firm, or extra-firm density. JBC can help you with material selection and then die cut gaskets from sponge or solid materials. 
Lauren Manufacturing
JBC can also die cut silicones made by Lauren Manufacturing, a custom compounder that can meet specific price points and performance specifications. Typically, these die cut seals and gaskets are made of high-performance silicones that are optimized for the application. Lauren's expertise in compound formulation and mixing also means that this supplier can develop and test materials to meet major industry standards. For example, automotive die cutting may require silicones that meet SAE specifications. 
Marsh Bellofram 
Marsh Bellofram is a group of industrial companies with a division that makes Bellofram™ Silicones, a family of standard and specialty elastomers. Bellofram Silicones are molded or extruded, come in solid sheets and cellular sheets, and are available in a range of durometers and thicknesses. JBC Technologies converts rolls of these silicone materials and then die cuts seals, gaskets, and other products that meet all of your application requirements. 
Specialty Silicone Products
Finally, JBC can die cut materials from Specialty Silicone Products (SSP), a manufacturer of EMI silicones, aerospace and military rubber, and platinum-cured silicones that meet FDA and USP Class VI requirements for medical applications. SSP's EMI elastomers provide shielding against electromagnetic interference (EMI) and are filled with metal or metal-coated particles. JBC can convert rolls of SSP materials and die cut solid silicone sheets into EMI gaskets, medical seals, and other products.  
Die Cut Silicone from JBC Technologies
Do you need help choosing the right silicones for your application? For custom die cutting and value-added solutions like assistance with material selection, contact JBC Technologies. 
Bellofram™ is a trademark of Bellofram Corporation