By Tim Weiss on
11/17/2016
How Die Cutting Increases Your Production Efficiency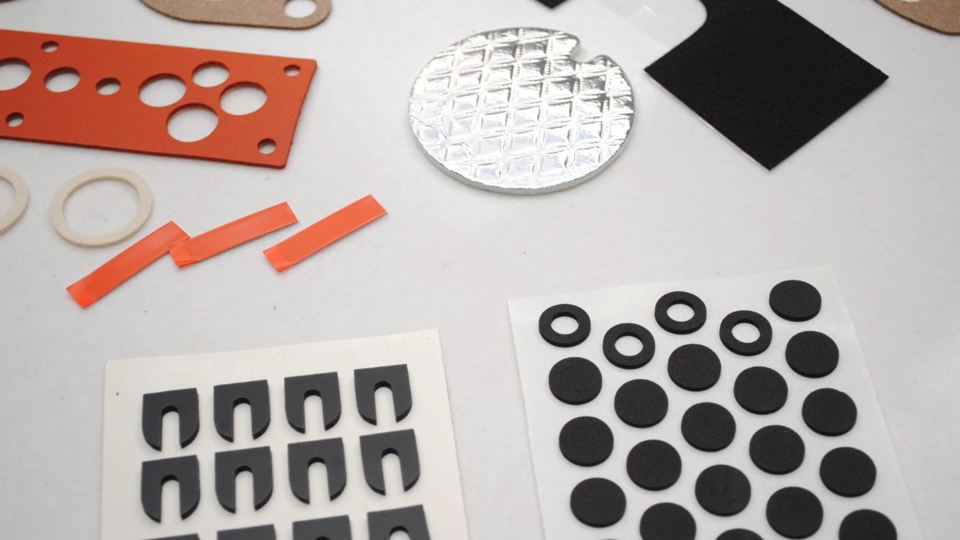 Successful manufacturers keep searching for ways to increase efficiency on their production lines. In this blog entry, the third in a series called "Three Questions We Challenge You to Ask Your Current Die Cutter," JBC Technologies examines how value-added die cutting saves you time and money. From pull tabs and kiss cuts to easy-to-remove liners and assembly automation, JBC has the solutions you need to increase production efficiency while reducing labor costs and material waste.
Pull Tabs and Easy-to-Remove Liners
For manufacturers, the way that die cut parts are presented to personnel or equipment is an opportunity for cost savings. This is especially true in industries (such as automotive) that need high volumes of die cut products. For example, let's say your company buys small, die cut squares with an adhesive backing. Each year, your business orders 750,000 of them. Your personnel remove these die cut parts from a liner, and then install the components on a larger assembly.
By adding pull tabs to your die cut products, your assemblers can save a half-second per part. This savings may seem inconsequential, but multiply .5 seconds by 750,000 parts. The 375,000 seconds that you're saving equals 6,250 minutes and approximately 104 hours. Now multiply this amount by your hourly labor costs to determine the dollar savings. As an extended portion of the release liner, pull tabs make it easy to peel the liner away. Yet pull tabs also let you peel away costs from your production operations.
Kiss Cutting and Assembly Automation  
Kiss cutting provides another way to increase production efficiency. With kiss cut parts, only the substrate (and not the release liner) is cut. If you're hungry for an analogy, imagine some cookie dough on a sheet of wax paper. A baker uses a cookie cutter to cut through the dough, but not the wax paper. The baker then removes all of the excess dough, leaving only the shaped dough in place. This makes it easy for another baker to remove the raw cookies from the wax paper, and to "assemble" them on an oven sheet.
Part assembly takes time and costs money, which is why many manufacturers are seeking to automate these operations. In addition to pull tabs, easy-to-remove liners, and kiss cutting then, JBC Technologies adds value to your die cutting projects through assembly automation. For example, let's say you're an injection molder who needs to install die cut parts to plastic clips. If you ship your clips to JBC, we'll die cut your parts and install them to your clip using our automated assembly systems.
Automated assembly doesn't just speed your production operations, however. Automation also reduces material waste, especially with small die cut parts that can be difficult for personnel to assemble onto small plastic clips. Then, when our automated assembly is complete, JBC can then send your assemblies back to you, or ship them to the next step in your supply chain. 
Increase Your Production Efficiency with JBC Technologies
Are you ready to learn more about how value-added die cutting can help you to increase efficiency while reducing costs? Whether you're ready for a quote or would just like more information, contact JBC.