By Bob Lesher on
1/5/2023
JBC Technologies to Exhibit at MD&M West 2023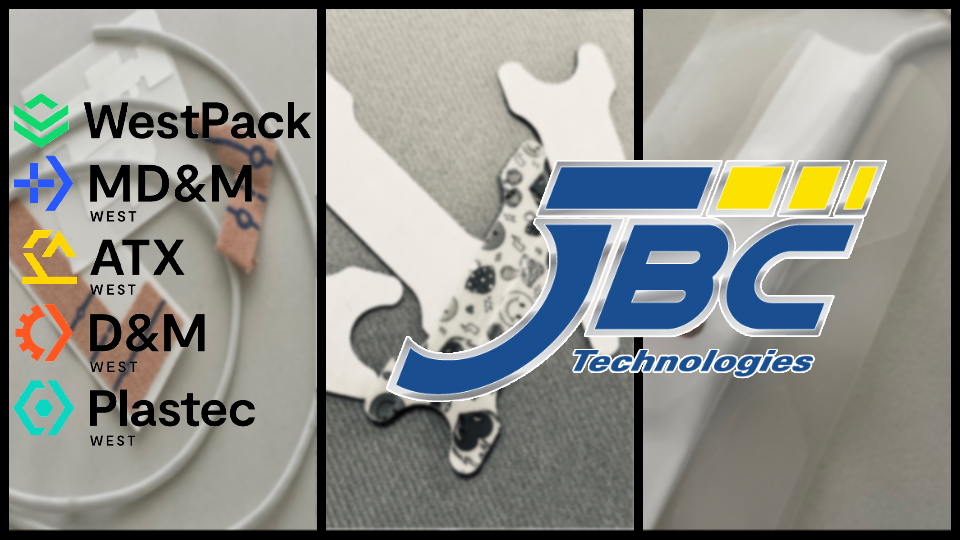 The largest medical device manufacturing event in the United States is coming soon, and JBC Technologies will be there. It's called IME West and isn't just any tradeshow.
IME West is five tradeshows.
Visit JBC Technologies at MD&M West, Booth 1493, to learn how we help medical device OEMs and their designers and engineers convert their design concepts into reality using our engineering expertise and state-of-the-art die-cutting and flexible materials converting processes.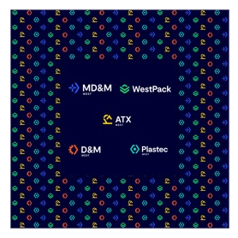 Get free conference, and expo passes by registering with JBC code MYGUEST1493.
IME West - The US's Premier Medical Device Manufacturing Expo and Trade Show
For three days this February, Anaheim, California, will become the center of the medical device manufacturing universe. IME West brings nearly every facet of the medical device manufacturing supply chain together for a series of co-located trade shows:
MD&M West • Westpack • ATX West • D&M West • Plastec West
JBC Technologies will be exhibiting at the MD&M West show along with a diverse selection of other manufacturing organizations, engineers, and support industries. Together, we'll represent a wide range of applications and innovations that showcase the latest and greatest in medical device technologies, materials, and components.
Why Attend IME West 2023?
If you're in any way involved in the design, manufacturing, distribution, or use of medical devices, attendance at the IME West show should be mandatory.
70 Countries 🔹 1,500 Exhibitors 🔹 15,000 Attendees 🔹 300,000 ft2 of Floorspace
Informa Markets Engineering West (IME West) is home to five of the greatest medical manufacturing trade shows on the planet and is the most significant annual advanced medical manufacturing event in the United States.
JBC Technologies & MD&E West: A Medical Device Match
Why JBC Technologies and Medical Devices? The connection might not be obvious initially, but if you think about specialty materials and converting those materials into custom solutions, it makes perfect sense.
JBC Technologies transforms specialty performance materials into custom solutions for nearly all of the industries that will be represented at IME West.
Recommended Reading — JBC Technologies & Die Cut Medical Adhesive Tapes 
Short-Term vs. Long-Term Stick-to-Skin Adhesives
Wearable Adhesives for Stick-to-Skin Applications
Telehealth and Medical-Grade Pressure Sensitive Adhesives