By JBC Technologies on
7/7/2016
Material Selection Starts With TAMP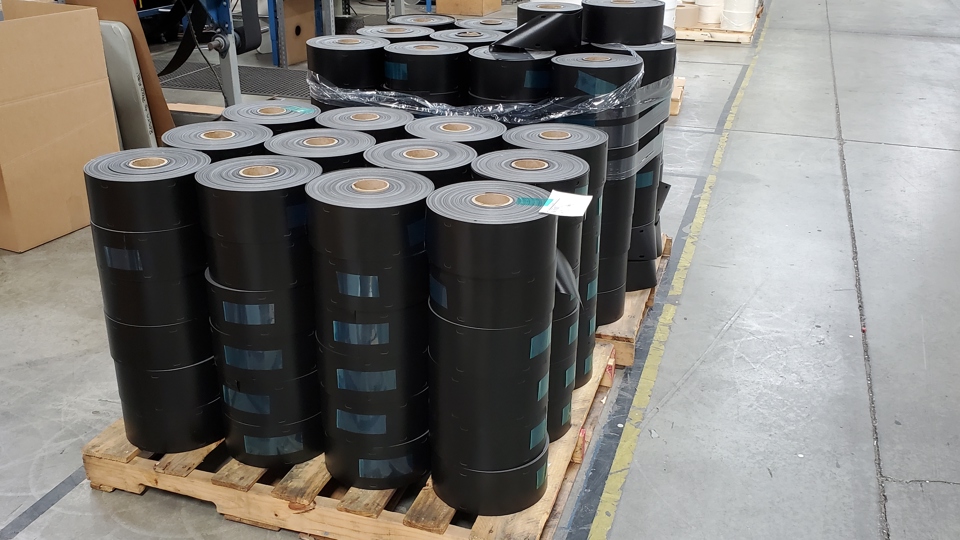 Die-cut parts like rubber gaskets need to meet multiple requirements. They must provide reliable performance over the application's life and at various temperatures and pressures. Depending on the application, die-cut parts may come into contact with different types of media, too. For design engineers, then, material selection starts with TAMP. That's true not just for die-cut seals and gaskets but also for die-cut adhesive materials.
3M, a global supplier of innovative materials such as sealants, tapes, and adhesives, coined the term TAMP to describe what engineers need to consider when choosing materials. TAMP isn't a trademark, but it's an industry standard that designers trust.
As a 3M Preferred Converter, JBC Technologies has access to all 3M's products for the converter market. This 3M classification offers advanced support from 3M during application specification. As a service to our customers, we can help you understand how T.A.M.P. applies to your specific application.
Temperature
The T stands for temperature, an essential consideration since high heat or extreme cold will limit the materials you can use.
In addition to maximum and minimum service temperatures, engineers must consider the range of temperatures and the duration of temperature extremes. In some cases, the location of a high-temperature "hot spot" can also affect material selection.
Application
The A stands for application, a term sometimes misunderstood. Here, the application refers to how the gasket is used. This requires a complete analysis of the gasket's requirements.
For example, engineers need to determine whether the seal is a permanent solution or a temporary fix. If temporary sealing is required, how long must the gasket last? Is an adhesive required? If so, what kind?
Media
The M in T.A.M.P. stands for media, a consideration that covers the media and any cleaning solutions that may come into contact with the gasket. Die cut products should not contaminate system fluids, nor should they promote the corrosion of mating surfaces.
General chemical resistance may be important, but engineers need to specify the type of media. For example, does your die-cut part need to resist caustics, steam, or acids?
Pressure
Finally, the P in TAMP stands for pressure, a term that covers several specifications. In addition to the internal or system pressure, engineers need to specify the operating pressure and the maximum pressure. It's also important to determine whether the internal pressure remains constant or varies.
As with temperature, application, and media, engineers need to have a complete understanding of this variable.
Die Cutting Success Doesn't Stop There
Material selection may begin with T.A.M.P., but the success of your die-cut project doesn't stop there. To meet your application requirements, you need a custom die cutter that combines the material selection, engineering support, vertical integration, value-added solutions, and – of course – precise die cutting.
To learn how we can help you with your die-cut rubber gaskets, contact JBC Technologies.