By Kate Gluck on
8/14/2020
Pressure-Sensitive Adhesives: A Q&A with Avery Dennison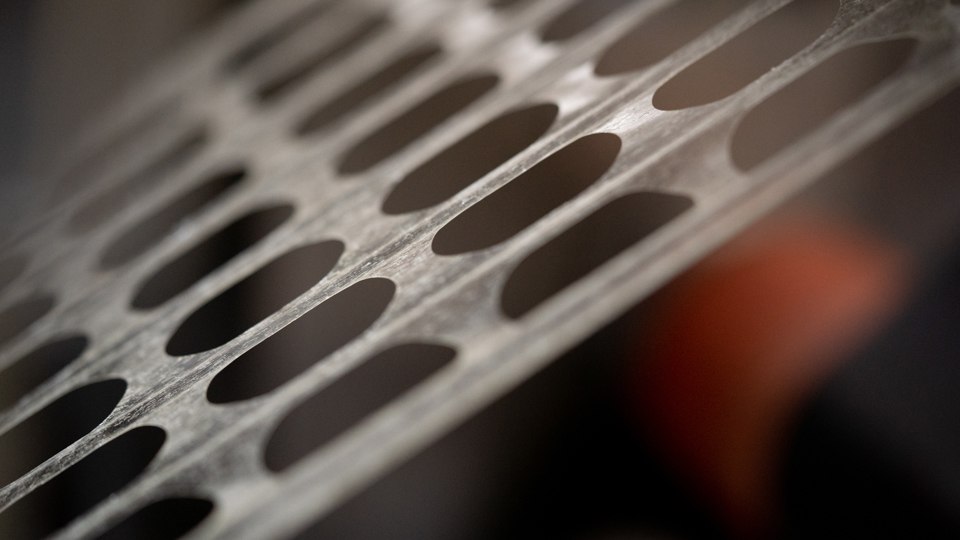 In our ongoing Q & A blog series, we feature insights from our strategic suppliers - the world-class manufacturers that provide us with the performance materials we use in our customer solutions to solve critical challenges like automotive noise, vibration, harshness (NHV), bonding, fastening, sealing, and gasketing.
Today's post highlights the benefits of pressure-sensitive adhesives and features an interview with Avery Dennison Performance Tapes design and applications engineer Michael Price.  
If you're ready to learn more about adhesive tapes, what makes them so unique, and how you can ensure that you've selected the right tape for the job, let's get started.
Q. You mentioned in your Assembly Magazine article that adhesive tapes have become a game-changer for industrial assembly applications. Can you expand on this?
A. The great thing about PSAs is that in addition to achieving a secure bond, they can also help with vibration dampening, protecting against damage in transit, reducing the carbon footprint of shipping, and much more.
PSAs present both lighter weight and, in some instances, a higher strength solution than traditional mechanical fasteners. Those two characteristics allow manufacturers to use PSAs to securely bond two different parts together without adding weight. This is especially important for the automotive and aerospace industries, as well as home appliances.
Q. Speaking of today's appliances, how can die-cut pressure-sensitive adhesive tapes enhance their overall aesthetics, performance, and reliability?
A.  PSAs help to enhance aesthetics by removing unsightly nuts, bolts, and screws, facilitating a smooth appearance. For example, brand emblems on the front of home appliances are typically secured by acrylic foam tape. Another example is the film sheet that protects your phone or appliance screen during transit, which is a temporary PSA.
While the primary goal of PSA tapes is to bond substrates together, they are multi-functional, helping to reduce noise and vibration, hold parts in place, act as heat flow control, mitigate wear and tear due to shock, and more. This allows manufacturers to use fewer parts and improve performance.
For example, as PSAs replace nuts, screws, and bolts, they eliminate the need for additional solutions to dissipate heat and/or shock. PSAs also help to create an airtight seal around systems, ensuring optimal long-term performance and reliability of products.
PSAs improve the reliability of parts and products, reducing the need for costly repairs, scrap, and messy glues.
Q. Can you briefly explain a few of the different ways that pressure-sensitive adhesive tapes are used? 
A. Today, PSAs are widely used across many industries, from aerospace and automotive to building and construction, to medical applications, home appliances, and more.
PSAs offer benefits beyond just bonding. For example, if a manufacturer needs to meet damping or shock absorption requirements, there is a tape for that. 
Other examples of common uses for pressure-sensitive adhesives include:
A silicone acrylic tape PSA holds finger-touching membranes to cooktop panels. The tape helps the buttons withstand repetitive touching and mitigate shock from going through the system and breaking or cracking other parts. 
PSAs hold cell phone screens to the phone, helping to mitigate the shock of a drop and ensuring nothing internal breaks.
PSAs hold rear view mirrors to panels on the interiors of cars
PSAs are used to hold fabrics together in a variety of applications
PSAs can go through many different types of lamination. How an end-use customer will apply the PSA, what substrates it will be bonded to, and what method the converter partner will use to laminate and die cut the PSA will dictate what adhesive and liner are appropriate.
Q. Can you give specific examples of different pressure-sensitive adhesive tapes from Avery Dennison and their use?
A. When selecting a suitable PSA for your application, there are four key questions you'll want to answer first: 
1. What type of material will you be laminating to?  2. What is the substrate's surface energy? 3. Are there any other end-use application requirements? and 4. What tape construction is needed?
Answering these questions is key to selecting the right PSA and ensuring the success of your product. In general, though:
 Q. We often see pressure-sensitive adhesive tapes being touted as strong alternatives to traditional mechanical fasteners. Can you expand on this?
A. Mechanical fasteners (nuts and bolts) will crack when enough energy is transferred through a system. Foam tapes like AFB or other acrylic foam tapes can bond two rigid substrates and dissipate energy through shock absorption and dissipation. 
Foam tapes are also much lighter than mechanical fasteners (nuts and bolts). When you replace 50 or more mechanical fasteners in your application, you have a much lighter product without sacrificing performance criteria.
Q. With so many different PSA tapes available, are there any that work better than others in appliance applications?
A. Unfortunately, there is no such thing as a universal adhesive. Knowing what your substrates are, what you will be bonding to, laminating to, the surface energy of the substrates, use requirements (for example, high heat or humidity, frozen cryogenic systems, etc.), and more will inform what PSA is best for any application. Our Core series product selection tool chart can help with selection.
Q. What is the most critical factor when choosing which pressure-sensitive adhesive tape to use in a design application?
A. It depends on how you answer those four key questions we outlined initially. It also comes down to what a design engineer is trying to accomplish.
Q. Why is surface energy essential to understand when dealing with PSA tapes?
A. Surface energy ultimately determines whether a bond is secure. One typical example of the importance of knowing surface energy is when working with aluminum. Aluminum is considered a high surface energy material, meaning that you might select an acrylic tape. Once you paint aluminum, however, it can become a low surface energy substrate, making acrylic tapes less effective. In these cases, you may have to consider rubber tapes.
Surface roughness or texture can also affect the ultimate bond strength. For example, a rougher surface will require a thicker adhesive to achieve a secure bond, as the adhesive itself needs to get into the crevices. These details can determine the success or failure of your product.
Q. As an experienced materials converter and precision die cutter, how does JBC Technologies add value to adhesive tapes from Avery Dennison? 
A. Working with an experienced materials converter/die cutter is key to success. The right converter can make a tough lamination look easy. They can efficiently cut the PSA, reducing scrap and making the most of the material.
JBC Technologies is the clear choice for adhesive tape die cutting and precision converting solutions.
As a premier die cutter and flexible materials, JBC Technologies has extensive knowledge concerning the different types of PSAs, the most common reasons for adhesive failure,  adhesive performance properties, sourcing, laminating, and more. Contact us today, and we can help you determine the right adhesive solution, die cutting process, and automated assembly system for your part or application.