By Bob Lesher on
5/5/2021
The Cold, Hard Facts About Hot-Melt Rubber Adhesives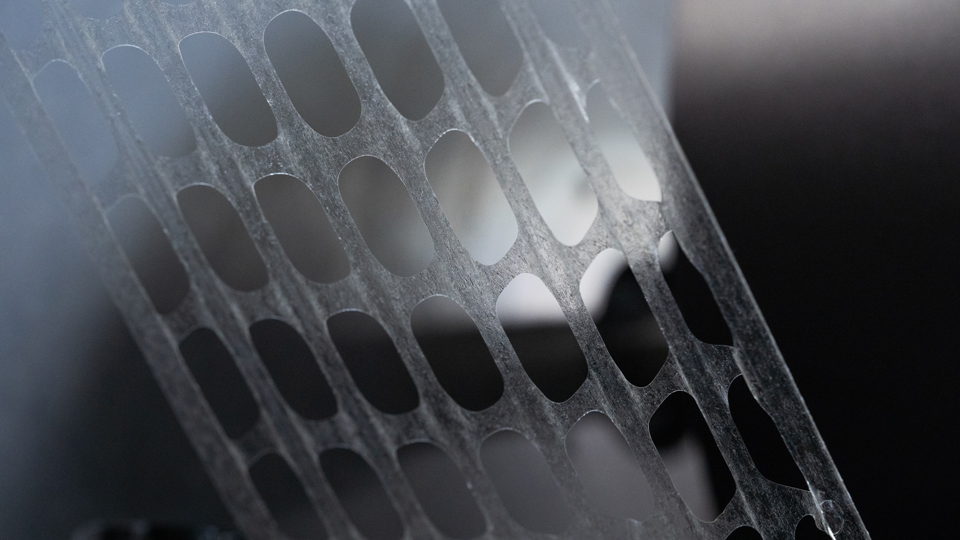 It wasn't that long ago that we published our critically-acclaimed educational primer Intro to Rubber-Based Pressure Sensitive Adhesives and ever since our intensely loyal legions of fans have been hounding us day and night for the next installment. Seriously, we're basically the Game of Thrones of the converter-generated adhesives-focused blogosphere. And because it's our mission to ensure that our followers are both happy and educated, we're pleased to bring to you Part II of our rubber PSA series.
This time we're all about the hot-melts, a sub-segment of rubber-based PSAs that's used on hundreds of millions of die-cut seals and gaskets applications in industries ranging from automotive to healthcare.
Before we dive in, we want to give a shout out to our friends at Avery Dennison Performance Tapes. Without their help and general guidance this post wouldn't be nearly as spectacular as it is. At JBC we choose to surround ourselves with the best of the industry and the folks at Avery Dennison certainly fall into that category.
Let's Review: The Birds & the Bees of Rubber-Based PSA
There are two distinct methods by which the majority of rubber-based pressure sensitive adhesives are brought into this world:
Solvent-Based Rubber PSA
We'll focus more on this type in another post, so for now we'll keep it simple. Solvent-based pressure sensitive adhesives are made via a process that uses, not surprisingly, solvents. The various adhesive ingredients (the base rubber, tackifiers, resins, and other performance additives) are mixed with a solvent such as toluene or MEK causing them to form a homogenous mixture that can then be applied to a carrier and/or liner system before being run through an oven to drive off the residual solvent prior to rewinding.
Hot-Melt Rubber PSA
Hot-melt rubber-based PSAs are manufactured using a process that relies on heat rather than chemicals to do the heavy lifting. The process starts with the solid rubber-based hot-melt adhesive – also known as 100% solids adhesive. The solid adhesive is heated causing it to soften and melt. It is then applied to an appropriate substrate and or substrate/liner system, allowed to cool, and then rolled or cut into sheets.
Hot-Melt Adhesives: Looking Beneath the Liner
When it comes to your rubber-based pressure sensitive adhesives, hot-melts are what you might call the utility players of the game – not too flashy, reliable, and spending most of their time hanging out in the meaty middle of the performance bell curve. Hot-melt PSA is very good for bonding to polyester urethanes and features excellent performance when paired with polyethylene/polyolefin foams and films and other low surface energy LSE materials like polyolefin plastics such as polypropylene and polyethylene as well as "non-stick" surfaces such as polytetrafluorethylene (PTFE).
Avery Dennison Performance Tapes: The Inside Scoop
Although solvent-based rubber adhesives are still considered the high-performance workhorse when it comes to effectively bonding hard-to-stick-to low surface energy materials, hot-melt rubber adhesives such as FBR 8950 from Avery Dennison Performance Tapes are making serious in-roads. Hot-melt rubber PSAs have aggressive initial stickiness (aka tack), display good adhesion to a wide variety of substrates like foams, plastics, and metals, and often come with a significantly lower cost to performance ratio. Avery Dennison, manufactures of a wide variety of high-performance tapes and adhesives, had this to say about rubber-based hot-melt PSA:
"A lot of people believe hot melt equals low performance, this isn't the case. They are permanently pressure sensitive and their shelf life is virtually indefinite when stored at typical room temp conditions in roll form. They do need to be kept out of sunlight, however, because when exposed to UV rays, the resin components can yellow or discolor."
- David Shuey, Technical Manager, North America, Avery Dennison Performance Tapes. 
Hot-Melt Adhesives: The Good, The Bad & the Sticky
As great as hot-melt pressure sensitive adhesives are, they certainly aren't the best pressure sensitive adhesive for every application. So, just to make it clear that we're not playing favorites here, we've compiled a list of the pros and cons of hot-melts when compared with their solvent-based counterparts.
| | |
| --- | --- |
| Pros | Cons |
| Rough surface texture enhances bonding — surface texture to help get in the nooks and crannies of the adhesive, forming a tighter bond | Rougher surface texture — adhesive texture can telegraph through laminate on thin or impressionable materials |
| Lower-cost — cheaper to manufacture, uses fewer ingredients, no need for ovens or fans to evaporate solvents | Can yellow with exposure to UV rays — not ideal for use on transparent materials like polycarbonate or acrylic |
| Require no dwell time — the adhesive will reach its ultimate bond strength within seconds of bonding | More environmental restrictions —high-humidity, moisture, heat, and UV can break down rubber-based hot-melts |
| Does not require heat to bond — true pressure sensitive adhesiv | Limited acceptance in automotive markets – solvent-based acrylics dominate the market |
| Enables pattern coatings – can be applied around complex geometry | Lower resistance to harsh chemicals – industrial and transportation markets may prove challenging |
| More environmentally friendly — less waste, no solvent, less time and energy to make |   |
Like all adhesives, rubber-based hot-melts have their pros and cons. It's having the ability to recognize early in the design phase of your custom die-cut parts where the performance of an adhesive may fall short that's critical to its eventual success or failure.
Hot-Melt Rubber PSA: Our Network is Your Network
When it comes to pressure sensitive adhesives, the sheer number of choices available can seem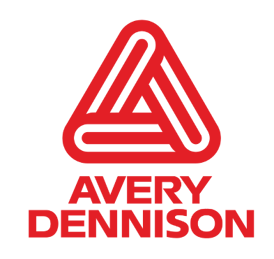 overwhelming. And with literally thousands of combinations of adhesive chemistry, liner composition and thickness, it's no wonder. That's where having the right converter partner can really make all the difference. At JBC Technologies, we take pride in our ability to help our customers solve even the most perplexing custom die-cutting challenges, but even we recognize our limitations. It's a good thing our vast network of manufacturers– a veritable who's who of the industrial adhesives world – is right there beside us.
When it comes time for you to choose the right rubber-based pressure sensitive adhesive for your next custom die-cut part, you can bet that when you're working with JBC you're also working with the world's best adhesive manufacturers, including Avery Dennison Performance Tapes. We've got decades of experience working with them and have converted hundreds of thousands of linear feet of their products over that time. Here's just a taste of some of what they have to offer:
Avery Dennison Hot-Melt Rubber Pressure Sensitive Adhesives
Avery Dennison™ FL 1002: A 1.9 mil thick single-coated general purpose rubber adhesive on a dead soft aluminum foil carrier with a white Kraft release liner. FL 1002 bonds well to most plastics and metals and has a wide range of uses including shielding, moisture and vapor barrier sealing components and lamination to insulation materials.
Avery Dennison™ FT 8380: A specialty removable rubber-based adhesive composed of a polyester carrier and a white Kraft release liner, FT 8380 was initially designed for bonding point-of-purchase display information to shelving materials. It's easily removed from painted metal, glass and aluminum surfaces and it has excellent performance at low temperatures.
Your Converter Can Make All the Difference
At JBC Technologies, we're firm believers in the notion that our success is inextricably tied to the success of our customers. We've spent years crafting our customer and supplier relationships and it's this hard-earned trust that works its way into everything that we do.
From concept to cut, from prototype to packaging – our role in our customers' lives is nothing short of a true partnership. That's why when you choose to work with JBC Technologies you can be confident that you're getting not only the best flexible material converting team, but that you're also getting access to the best manufacturers in the world. It would be our privilege to work with you on your next custom die-cutting project and we'd love to hear from you today.
Bring your next die-cut part challenge to us. We're ready when you are.   Submit your project here or give us a call at 44-327-4522.