By Brenda Doskocil on
2/23/2017
Visit JBC Technologies at Foam Expo (Booth #321)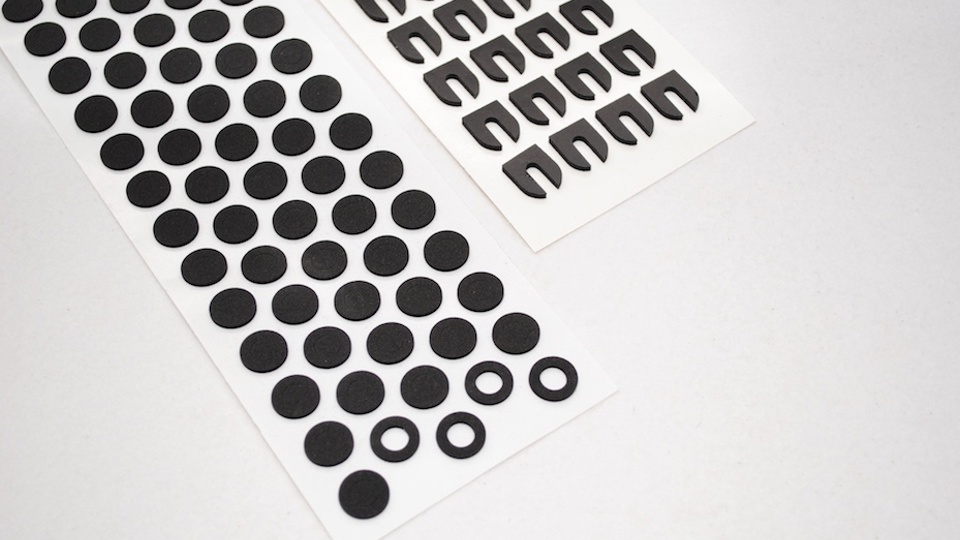 Foam Expo is North America's first free-to-attend exhibition and conference for the technical foam industry. From February 28 to March 2, 2017, engineers and buyers will meet manufacturers and suppliers in Novi, Michigan. At the Suburban Collection Showcase, hundreds of companies will engage thousands of attendees from the automotive, aerospace, and many other industries. For die cut foams that solve acoustical, vibrational, and thermal challenges, visit JBC Technologies in Booth #321.

Die Cut Foams for Quieter Cars
Noise, vibration, and harshness (NVH) and buzz, squeak, and rattle (BSR) aren't just about acoustical insulation in automobiles. According to a technical paper from SAE International, J.D. Power surveys show that unwanted interior sounds (noise) can cause consumers to question vehicle build quality and durability. By addressing NVH and BSR during the early phases of product development, engineers can minimize vehicle noise and promote customer satisfaction.
Typically, technical foams are used to manage NVH and BSR between components in vehicles. These die cut products aren't just strong and lightweight. They also provide excellent thermal insulation and shock absorption. For engineers and buyers, finding an automotive die cutter who can meet all of your requirements can be challenging. As engines become quieter, environmental noises become more noticeable. That's why you need a value-added die cutter who can recommend the right foam materials.
Automotive Die Cutting That Adds Value
JBC Technologies can help you to analyze application-specific factors such as temperature, humidity, product age, and load environment during material selection. We also study the latest developments in technical foams and share our knowledge with you. Visit JBC at Foam Expo in Booth #321 to learn more, and attend "Optimizing Noise Reduction and Sound Absorption with Foam Materials" at 3:30 PM on Day 2 of the show. Mark Swanson, Senior Account Executive at JBC Technologies, will be one of the speakers.
Foam Expo is also a great place to learn about JBC's heat-activated foils and laminated foils for heat shielding for automotive applications. Flexible, thin-gauge aluminum foil supports custom die cutting and can be bonded to foam materials in multi-layer constructions that provide both thermal and acoustical properties. Vertical integration allows JBC to add the micro-perforating and embossing features where needed on heat shields. Today, JBC supplies die cut heat shielding to automotive companies that manufacture dash insulators, tunnel absorbers, hood liners, and wheelhouse inner absorbers (just to name a few) for OEMs.      
Meet Team JBC at Foam Expo (Booth #321)
Do you have questions about die cut foams for acoustical, vibrational, or thermal insulation? Would you like to learn how value-added die cutting can save your company time and money? If you're headed to Foam Expo, visit JBC Technologies in Booth #321. The JBC Team will be ready to answer your questions, and to show you some examples of die cut foams and foil-laminated heat shielding.
For more information, contact JBC Technologies.