By Bob Lesher on
6/28/2022
1st Annual Thermal Management Expo Comes to Cleveland, Ohio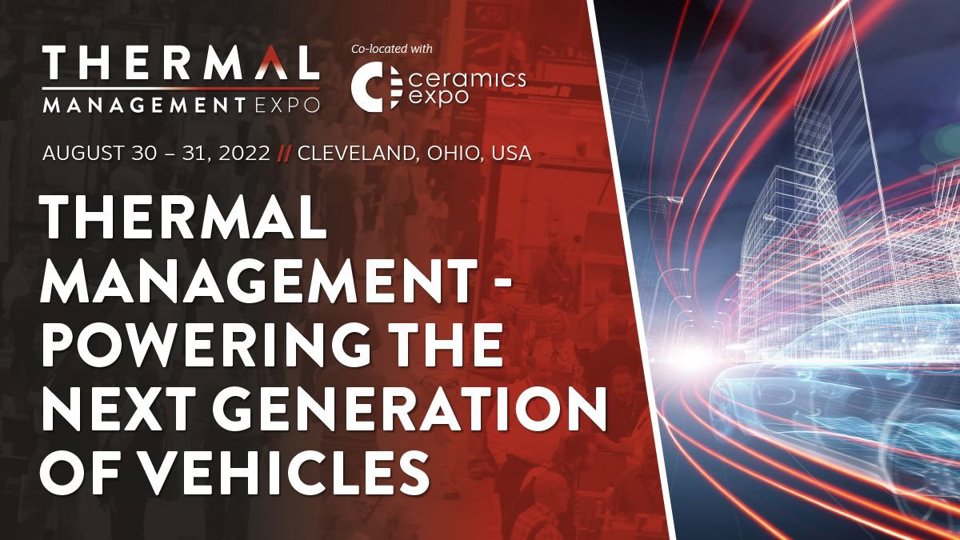 The inaugural Thermal Management Expo is coming to Cleveland this August 29th - 31st, and North Ridgeville, Ohio-based JBC Technologies will be among the show's first-ever set of exhibitors. Visit us at Booth T339 to learn how we help companies convert their design concepts into reality using our engineering expertise and state-of-the-art die-cutting and flexible materials converting processes and equipment.
Co-located with the Ceramics Expo at the Huntington Convention Center of Greater Cleveland, the Thermal Management Expo is a free-to-attend exhibition and conference that brings together end-users with thermal technologies, systems, and materials suppliers.
Thermal Management Expo also promises to provide its guests and exhibitors with an opportunity to solve the pressing thermal management challenges facing our world's high-tech industries and their decision-makers and engineers.
Thermal Management Expo Industry Focus
Thermal management impacts nearly every industry in the world. The control and management of heating and cooling is especially critical when it comes to the complicated technology that is driving – sometimes literally – our global economy A selection of the industries that will be represented at the 2022 Thermal Management Expo is
According to the Thermal Management Expo website:
"Thermal Management Expo is the only exhibition and conference that brings together suppliers of thermal management materials, components, and technologies with decision makers and senior engineers from across high-tech industries. Co-located with Ceramics Expo, the event will deliver valuable business and networking opportunities as well as thought leadership and idea to solve thermal management challenges of stakeholders up and down the supply chain."
Thermal Management Expo: The Exhibit
The Thermal Management Expo will feature a best-in-class exhibition with many organizations (including yours truly) representing various industries and innovations showcasing the latest and greatest in thermal management technologies, materials, and components.  But why is the Thermal Management Expo exhibit such a big deal?
| | |
| --- | --- |
| A showcase of new thermal management technology | A time to reconnect with key customers and suppliers |
| Generate sales leads & new business opportunities | A chance to stay competitive in a fast-moving industry |

Collage Images: Thermal Management Expo
Why JBC Technologies at Thermal Management Expo?
Why JBC Technologies and Thermal Management? The connection might not be evident initially, but it just makes sense if you think about specialty materials and converting those materials into custom solutions. JBC Technologies converts specialty thermal management materials into custom solutions for nearly all industries attending the Thermal Management Expo.
We also actively support thermal management innovation and continue to make it an essential area of focus within our overall business strategy. What may have started with appliances has now grown within JBC to encompass many industries where thermal management is a critical part of their success.
Thermal Management Expo: The Details
Come join us as we exhibit our wares at the FREE Thermal Management Expo (co-located with Ceramics Expo) this August. We'd love to see you at our booth, where we'll be ready to discuss custom die-cutting and specialty materials for thermal management. Here are all of the show specifics to help with your planning. Hope to see you there!