By Bob Lesher on
6/24/2021
Demystifying Solvent-Based Rubber Pressure Sensitive Adhesives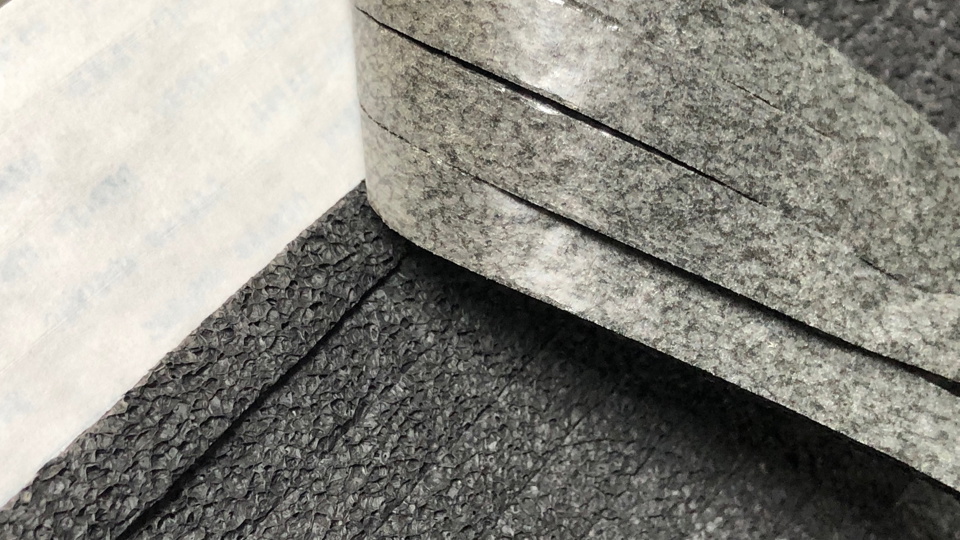 Rubber-based pressure-sensitive adhesives are everywhere. As you go about your day, blissfully unaware, you'll come across dozens if not hundreds of pieces of die-cut PSA quietly and thanklessly doing their jobs behind the scenes. Last time we talked about the features and benefits of hot-melt rubber PSA. Today, it's time to dive into the world of solvent-based rubber PSAs.
As we round out the trilogy that is our homage to rubber-based pressure-sensitive adhesives, we'd like to take a moment to tip our collective hat to the fine folks at Avery Dennison Performance Tapes. It is with their help and careful guidance that we were able to take this content from good to great.
Rubber-Based PSAs: The Mandatory Flashback
It wouldn't be a JBC blog post if we didn't have our mandatory look back at what we've already learned. Here's a little reminder of the two general types of rubber-based PSAs:
Hot-Melt Rubber PSA
Hot-melt rubber-based PSAs, as their name implies, are made using a method whose main driving force is heat. A solid, rubber-based hot-melt adhesive – also known as 100% solids adhesive – is combined with other ingredients like performance additives, viscosity modifiers, and tackifiers before being heated under stirring. The now fully blended liquid adhesive mixture is then applied to a substrate or substrate/liner system and allowed to cool before being then converted into rolls or cut into sheets.
Solvent-Based Rubber PSA
Rather than using heat to solubilize the various constituents of the adhesive mixture, solvent-based pressure sensitive adhesives, make use of different solvents to essentially "dissolve" the adhesive ingredients causing them to form a homogenous mixture. This raw liquid adhesive mixture is then applied to a carrier and/or liner system before being passed through an oven to drive off the residual solvent before being wound into rolls or cut into sheets.
Solvent-Based PSA: Peeling Back the Liner
There's no denying the fact that solvent-based rubber PSAs have made a name for themselves in the high-performance peel-and-stick adhesives game. Solvent-based rubber pressure-sensitive adhesives provide the widest range of performance levels when compared to, say, water-based or hot melt, including generally good resistance to environmental degradation (chemicals, water, heat, and UV).
The abovementioned desirable qualities found in solvent-based rubber PSAs are due in part to the abundant variety in their molecular structures. For example, solvent-based acrylics provide a selection of crosslinking mechanisms that enhance resistance to chemicals and other solvents. But just what makes them the best choice when your custom die-cut part calls for a rubber PSA?
Why Solvent-Based Rubber Adhesives?
There are many reasons why you'd choose a solvent-based rubber adhesive for a custom die-cut PSA application. Here are just a few of the most common:
Perform well across a wide range of temperatures and with different substrates like cardboard, polyethylene, and polypropylene.
Chemical resistance is high making it ideal for use on chemical containers, oil drums, and within other corrosive environments
Excellent water resistance, making them ideal for use outdoors and in environments where moisture exposure is constant.
When compares with solvent-based acrylics, solvent-based rubber adhesives are more easily removed in applications where permanence is not required or desired
Getting Granular with Solvent-Based Rubber PSAs
A solvent-based synthetic rubber adhesive is a great choice when you have to bond to polyester urethanes. Their inherent structural stability allows them to support higher shear loads and temperatures than hot melt adhesives. And when it comes to bonding things to difficult-to-adhere-to surfaces (aka low surface energy or LSE surfaces) it often makes sense to look to the solvent-based rubber PSAs. A few examples of LSE materials that might steer you in the direction of a solvent-based rubber PSA include:
| | | |
| --- | --- | --- |
| | | |
| | | Teflon® (polytetrafluoroethylene) |
Solvent-Based Rubber PSAs by Avery Dennison
When you choose JBC Technologies as your flexible materials conversion partner, you get way more than high-quality die-cut parts. Through us, you'll gain access to the industry's leading adhesive, tape, and foam manufacturers along with their own technical experts. And when it comes to industry-leading solvent-based rubber PSA, few can hold a candle to Avery Dennison Performance Tapes. Here's just a taste of some of what they have to offer: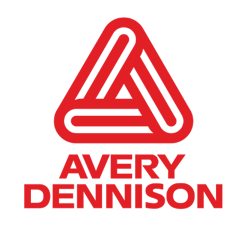 FT 8327 — a 4.6 mil differential double-coated tape that is commonly used for appliance and general industrial applications. It has a foam bonding rubber adhesive on the laminating side and a high shear rubber adhesive on the mounting side.
FT 8392 — a 3.6 mil differential double-coated tape that is commonly used in the automotive industry. It features a foam bonding modified acrylic adhesive on the laminating side and a high shear rubber adhesive on the mounting side. It is designed to bond an array of foams and fabrics to LSE materials.
FM 2116 — a 68 mil double coated white polyethylene foam with a high shear rubber adhesive that is often used in general industrial applications. It bonds to a wide variety of low surface energy materials and features high shear strength and gap-filling ability.
"Avery Dennison Performance Tapes utilizes in-house formulating and processing to produce proprietary rubber-based formulations in both solvent and hotmelt. We have products that span the range from removable, repositionable, permanent, cold applied, high heat, and high shear. Whether your bonding to engineered or LSE plastics, PE shrink films, corrugated or various foam types, we have a rubber-based adhesive that can fulfill the application needs."
Dave Shuey
Application & Technical Manager - US
Avery Dennison Performance Tapes
Choosing the Right Converter
When it comes to custom die-cut adhesive tape parts, we know you have choices. That's why we have made it our mission to be our customers' first choice and to instill everything that we do – from concept to cut, from prototype to packaging – with the notion that simply meeting expectations isn't enough. When you choose to work with JBC Technologies you can be confident that you're getting not only the best flexible material converting team in the country, but that you're also getting access to the best manufacturers in the world. If you're in the market for a custom die-cut PSA part we'd love to discuss it with you. Give us a call at (440) 327-4522 or contact us today.