By Mark Swanson on
8/31/2017
Die Cut Assembly Materials: Advantages and Applications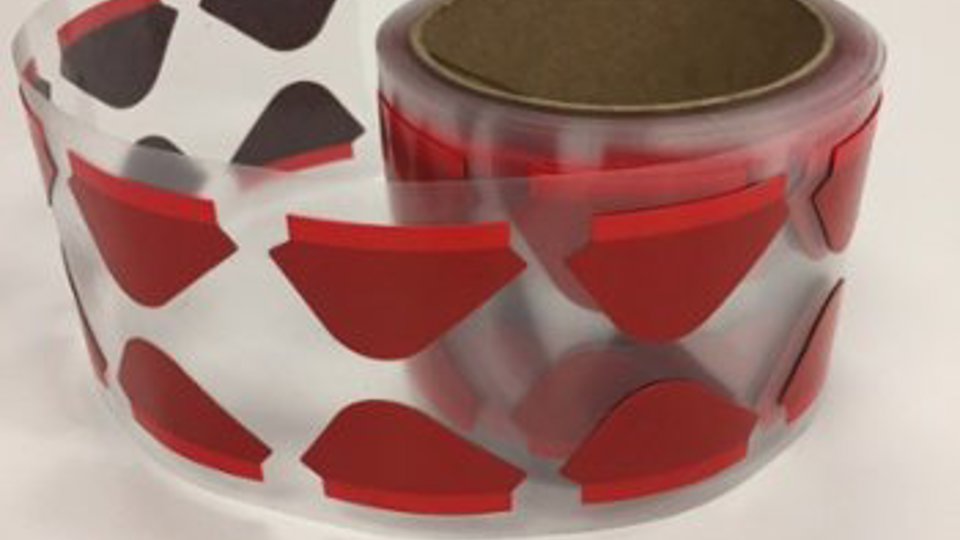 Die cut assembly materials like acrylic foam tapes (AFTs) and double-coated foam tapes provide important advantages over liquid glues and mechanical fasteners. In addition to saving you time and money, these die cut materials can meet demanding, application-specific requirements for fast, reliable fastening. For the automotive, appliance, specialty vehicle, and other industries, die cut assembly materials are solutions that stick because they add value to product designs and production operations.
Compared to liquid glues, die cut assembly materials are faster and easier to install. Liquid glues can be messy, and are tough to apply with a high degree of accuracy and consistency. Compared to mechanical fasteners, die cut assembly materials are also faster, more accurate, and more consistent.  These die cut tapes are safer and cleaner, too. Metal fasteners require hand tools that can expose workers to loud sounds in enclosed areas. Drilling through panels can also produce flying shards of metal.
Die Cut Acrylic Foam Tapes
Acrylic foam tapes (AFTs) cost more than double-coated foam tapes, but die cut AFTs provide a strong, reliable alternative to mechanical fasteners. When installed properly, these die cut products are as strong as rivets in some applications. Examples include attaching the side walls in enclosed utility trailers for a rivet-free, "smooth side" appearance that consumers appreciate. In these and other joining applications, die cut AFTs have a dynamic shear strength that's equivalent to one rivet every four inches. 
In the automotive industry, die cut acrylic foam tapes are used to attach decals, emblems, mirrors, and backup cameras. In the building and construction industry, these die cut tapes are used with skyscraper windows that are exposed to strong winds. Because acrylic foam tapes are flexible, die cut AFTs allow the movement of the two substrates. Installation is as simple as cleaning the surface, applying the tape, and joining the parts together. There's no noise, no broken drill bits, and no flying metal fragments.
Double-Coated Foam Tapes
Double-coated foam tapes cost less than acrylic foam tapes and are a good choice for less demanding applications. They can bond dissimilar materials such as metal and plastic, and provide a faster and more permanent joining method than some mechanical fasteners. Applications for these die cut foam tapes include sealing, mounting, gasketing, and vibration dampening. Typically, die cut double-coated foam tapes are used in the appliance, automotive, electronics, medical, and specialty vehicle industries.
Double-coated foam tapes can use carrier materials such as foamed polyester, urethane, or polyurethane. They come in different lengths, widths, and thicknesses, too. The adhesive is protected by a peel-away liner that can be removed at the time of application, or left in place in until the joining surfaces are ready for attachment. Double coated tapes can also impart particular material properties, such as resistance to ultraviolet (UV) light.  
Are die cut assembly materials the right choice for your application? Do you have specific questions about die cutting for acrylic foam tapes or double-sided foam tapes? To get answers, contact JBC Technologies.