By Mark Swanson on
12/20/2017
Die Cut Electrically Conductive Adhesive Transfer Tapes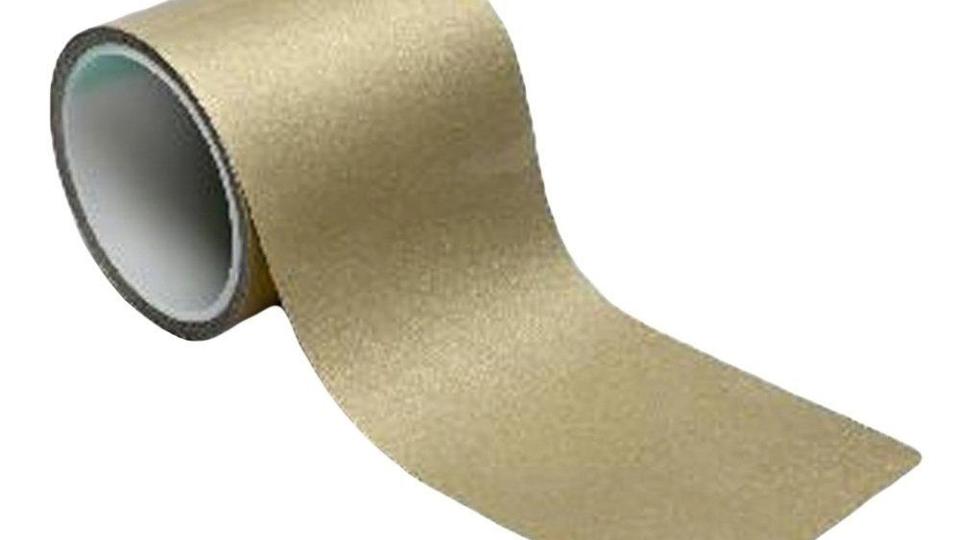 Die cut electrically conductive adhesive transfer tapes provide EMI shielding at the bond line for reduced circuit noise, crosstalk, and signal degradation. These die cut tapes also provide reliable protection against stray electromagnetic interference (EMI), especially at high frequencies. By contrast, other types of electrically conductive tapes may admit the passage of high-frequency EMI energy. This is problematic with flexible printed circuits (FPC) that require grounding and shielding for electronic packaging. 
With electronic devices, die cut electrically conductive adhesive transfer tapes can eliminate the need for screws and mechanical fasteners. In turn, this supports the use of lighter, more compact EMI fabric shielding and layered EMI foil shielding. Plus, unlike electrically-conductive adhesives that are messy and hard to handle, die cut electrically conductive adhesive transfer tapes are easy to apply by hand or with machinery. Their pressure-sensitive adhesives (PSA) also support ease of rework on standard substrates. 
Die Cut Tapes for Shielding, Grounding, and Attachment
As a 3M™ Select Converter, JBC Technologies can source the electrically conductive adhesive transfer tapes (ECATTs) that you need for grounding and shielding flex circuits and printed circuit boards (PCBs), and for attaching EMI shields and electrically-conductive gaskets. JBC can also convert your EMI shielding tapes cost-effectively, and die cut them to the shapes and sizes you require. There are many types of 3M™ EMI tapes, but there are five that provide the strongest shielding levels at the tape bond line. 
Five Die Cut ECATTs for High-Frequency EMI Shielding
3M™ electrically conductive adhesive transfer tapes 9707, 9709, 9709S, 9709SL, and 9750 are all 50 µm thick and provide XYZ conductivity. 3M™ tape 9750 uses nickel-copper as the conductive filler, but all these other die cut EMI shielding tapes use silver instead. Contact resistance is measured between two sheets of copper foil panels, and between a flexible gold test strip and a gold pad PCB panel. 
Comparing Electrically Conductive Adhesive Transfer Tapes
Die cut EMI tape 9707 uses a high-adhesion acrylic and provides low contact resistance to the substrate. Die cut EMI tape 9709S also offers low contact resistance, but use a standard acrylic adhesive instead. 3M™ tape 9709SL is the premium low liner release version of 9709S, which features standard adhesion. 3M™ tape 9750 combines high adhesion with a lower-resistance, non-woven conductive scrim.  
Choose Die Cut EMI Shielding Tapes from JBC Technologies
Are you ready to learn more about die cut electrically conductive adhesive transfer tapes for your electronic designs? The Sales Team at JBC is ready to help. To get started, contact us.