By Brenda Doskocil on
3/23/2017
Die Cut Foils: Material Constructions and Benefits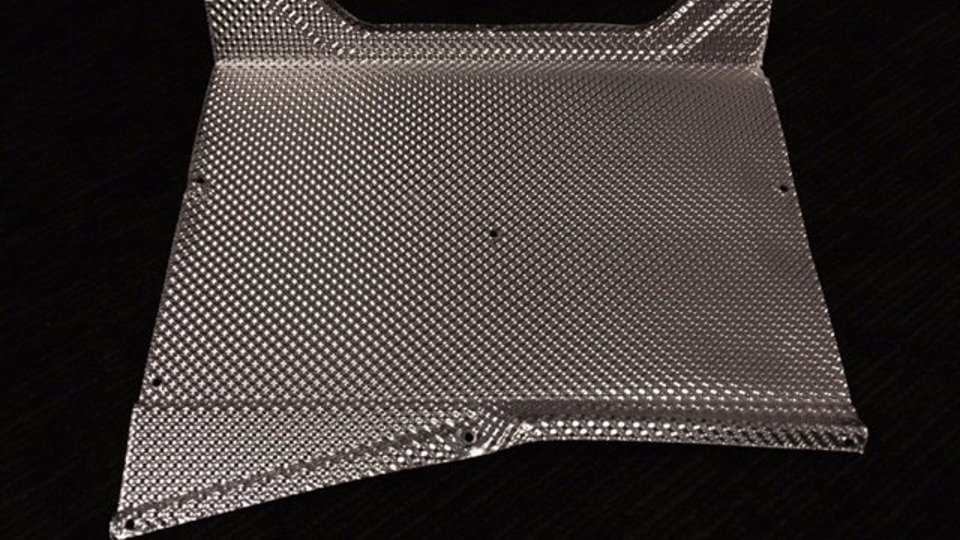 Die cut foils can be embossed, micro-perforated, laminated to high-temperature insulation, or laminated with pressure sensitive adhesives (PSAs). These die cut products can be supplied as two-dimensional (2D) shapes, or die cut and formed into three-dimensional (3D) structures. 2D parts include flat, circular heat shields such as the gaskets used in convection ovens. 3D die cut foils can be formed into complicated shapes used in various applications, such as heat shields near exhaust systems in cars.
In Die Cut Foils: Application and Markets, JBC Technologies introduced die cut foils for heat shielding, sound deadening, sealing, gasketing, and insulation. This week, we take a closer look at how these flexible, formable, die cut materials are fabricated. JBC can die cut aluminum foils in thicknesses from 1 to 12 mil, and offers value-added solutions through embossing, micro-perforation, and lamination. By providing you with die cut foils that aid in assembly, JBC saves you time and money.
Embossing Adds Formability
In addition to precision die cutting, JBC's capabilities include wide web embossing of aluminum foils up to 60" wide. Adding a Z-axis to the aluminum foil provides for better formability during the molding process, allowing the material to stretch and form to the molded component – including deep draw areas of heat shields.
Micro-Perforation for Noise Reduction
JBC micro-perforates die cut foils for noise reduction, an important consideration in automotive applications since consumers prefer quieter cars. Micro-perforation, a process that creates small holes in the aluminum foil, allows sounds to pass through these tiny openings. The unwanted sounds (noise) are then absorbed and reduced by a layer of high-temperature insulation with acoustical properties.
Lamination and High-Temperature Insulation
JBC also laminates die cut foils to high-temperature insulation, creating foil-faced structures that absorb high heat and reduce temperatures quickly. When die cut foil is laminated to the proper thermal insulation, a structure as thin as 1/8" can help to reduce temperatures from 1800° F to 200° F. Lamination also forms an air-tight seal, such as with the blower motor in a convection oven.
Lamination with PSAs for Ease-of-Assembly
JBC also laminates die cut foils with PSAs, a category of adhesives that forms a bond when pressure is applied. These self-sticking die cut products aid in product assembly, helping manufacturers in the automotive, HVAC, and appliance industries save time and money. For more information about the material constructions and benefits of die cut foils, contact JBC Technologies.