By Mark Swanson on
2/1/2019
Die Cut Gaskets: Applications, Materials, and Suppliers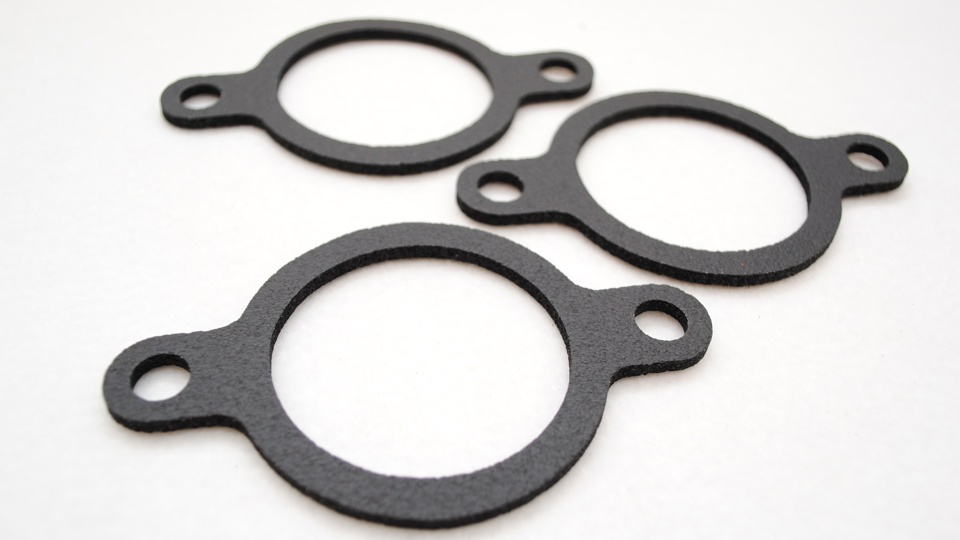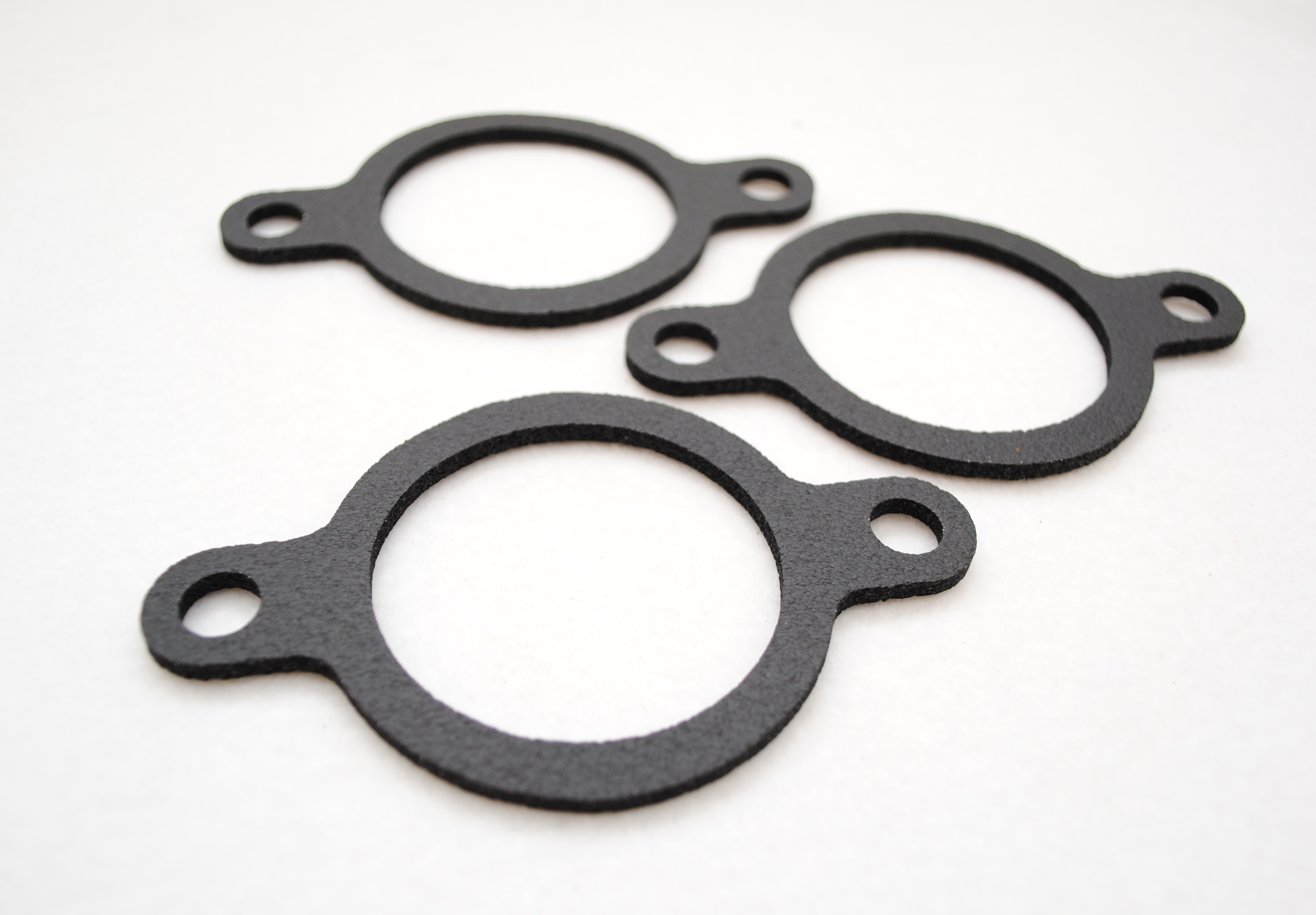 Die cut gaskets are used to seal out air, liquid, dust, light, and sound. They're made of foams, solid rubbers, or compressible materials such as cork rubber. In mechanical assemblies, gaskets provide sealing between mated flanges. To create the seal, the gasket is compressed so that it flows into imperfections on the seating surfaces. Small imperfections in the flange face are typical, and can be caused by manufacturing, assembly, or corrosion.
To prevent leakage, a gasket must withstand the amount of pressure that's applied. If over-compression occurs, the gasket won't maintain continuous contact with both flange surfaces. Gaskets must also resist environmental conditions such as service temperatures and exposure to chemicals. Die cutting is a great choice for gasket fabrication, but choosing the right material is also important. Sourcing managers need a die cutter with a strong supplier network for foam, solid rubber, and cork rubber.
Foam Rubber for Die Cut Gaskets
JBC Technologies fabricates die cut foam gaskets that are made of foam rubber materials from Rubberlite and Rubberite Cypress Sponge, Gaska Tape, and Reilly Foam Corporation. We also source open cell foams and closed cell foams from William T. Burnett and Inoac. Rubberlite and Rubberite Cypress Sponge supply silicone sponge and foam materials that are cost-effective to convert and that support precision die cutting. Gaska Tape specializes in closed cell, PVC foam tape. Reilly Foam Corporation supplies engineered foams.
Solid Rubber for Die Cut Gaskets
JBC sources solid rubber sheets and rolls from BRP, Rubberite Cypress Sponge, and Midwest Rubber Sales. BRP is a leading manufacturer of sheet rubber materials that meet automotive industry specifications and OEM standards. Rubberite Cypress Sponge supplies solid rubber gasket materials such as butyl, EPDM, SBR, and silicone. Various thicknesses, widths, lengths, and durometers are available. Midwest Rubber Sales specializes in rubber sheeting for military and industrial gaskets.
Cork Rubber for Die Cut Gaskets
JBC Technologies sources cork rubber from Amorim, the world's largest producer of cork materials. Rubber cork, as this gasket material is also known, is a composite that consists of milled cork grain and synthetic rubber. Cork rubber comes in a range of densities, widths, and thicknesses for industrial and automotive gaskets with excellent compressibility.
Choose Die Cutting from JBC Technologies
JBC Technologies is an experienced die cutter with a strong supplier network for foam rubber, solid rubber, and rubber cork materials. We also die cut gaskets made of non-asbestos, compressed fibers from Garlock and Thermoseal. Do you have questions about gasket applications, materials, or suppliers? The JBC Sales Team is ready to help. For more information, contact us.