By Mark Swanson on
7/20/2017
Die Cut LED Gaskets for Indoor and Outdoor Lighting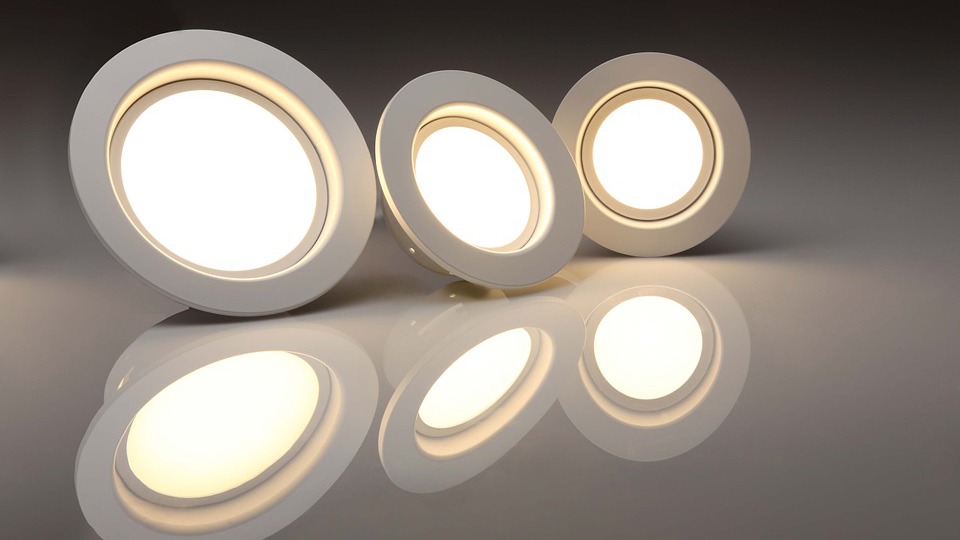 Die cut LED gaskets provide environmental sealing and thermal management in downlights, outdoor lights, ceiling troffers, and other technologies that use light-emitting diodes (LEDs). These die cut gaskets are used in both indoor and outdoor lighting systems as lens seals, housing gaskets, thermal management gaskets, and assembly tapes. As the market for LED products continues to grow, engineers need a die cutter who can help solve LED Lighting challenges.
JBC Technologies combines precision die cutting with design assistance, help with material selection, and other value-added services. For outdoor LED lighting, we can source elastomers that seal out water, wind, and dust. We can also source rubber that resists ozone, sunlight, and a range of temperatures. Both outdoor and indoor LED lighting generates a significant amount of heat, so we can recommend materials that support your thermal management requirements, too.
JBC works closely with LED lighting designers and combines precision die cutting with converting support solutions such as roll slitting. Our strategic supplier network for die cut LED gasket materials includes Specialty Silicone Products (SSP), BRP Manufacturing, and AFTC.
Specialty Silicone Products (SSP)
Specialty Silicone Products (SSP) is a Made in the USA manufacturer that supplies low-outgassing silicones like a clear, 60-durometer rubber that meets the requirements of ASTM E595-15, a standard test method for total mass loss and collected volatile condensable materials. JBC can die cut LED gaskets from this material and from other platinum-cured silicones that SSP supplies in different durometers and colors to support your custom LED lighting designs.
Platinum curing, a secondary conditioning process, enables Specialty Silicone Products to provide JBC with materials that release low levels of volatile organic compounds (VOCs). According to independent research, VOC outgassing can reduce the performance of LED lighting packages. Platinum-cured silicones also have stronger physical properties, lower shrinkage values, and a more consistent appearance than peroxide-cured compounds.
BRP Manufacturing and AFTC
BRP Manufacturing of Lima, Ohio (USA) also supplies JBC with rubber for die cut LED gaskets. Materials include EPDM, FKM Viton® (fluoroelastomers), EPCH, and EPT. EPDM rubber resists heat, ozone, sunlight, and weathering. FKM Viton® rubber withstands high temperatures and environmental extremes. EPCH rubber provides excellent strength and tear resistance. EPT sheet materials support precision die cutting and combine environmental sealing with heat resistance.
JBC Technologies also die cuts AFTC Silver Tape™, a family of high-bond tapes with an acrylic adhesive that's strong enough to replace mechanical fasteners in most assembly operations. With their closed cell structure, these acrylic foam tapes (AFT) are used in die cut LED gaskets that need to resist wind and water. AFTC SilverTape™ products can also act as a sealant and absorb dynamic loads. To learn more about the different materials that are available for die cut LED gaskets, contact JBC Technologies.
Viton® is a registered trademark of The Chemours Company.
AFTC™ and SilverTape™ are trademarks of the AFTC Group.