By Kate Gluck on
3/29/2021
Die-Cut Tapes & Adhesives for Medical Applications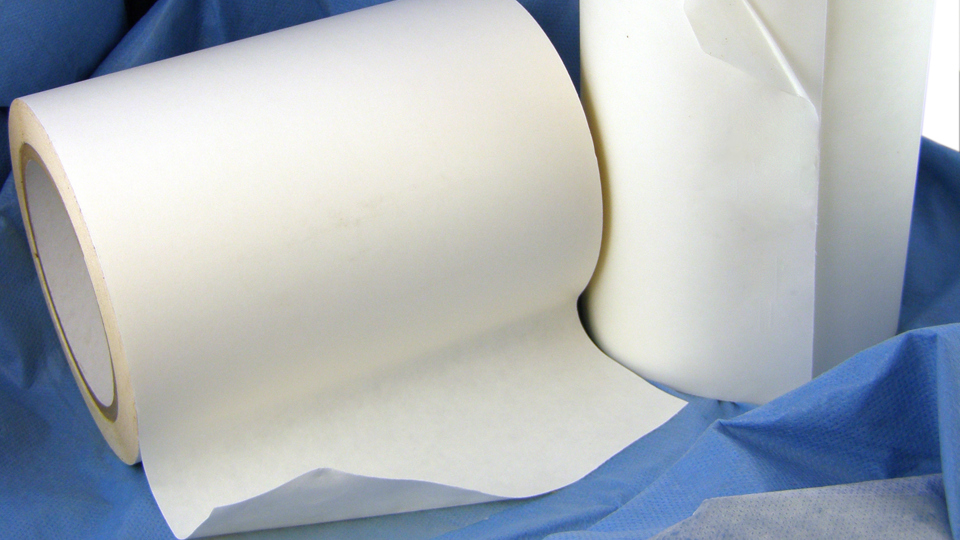 "Hospital capacity" has become a familiar term as the world continues to deal with COVID-19. But balancing the demand for care and available hospital beds is not a new challenge. In fact, it is one of the major drivers of the adoption of telehealth and remote patient monitoring solutions.
 Medical grade tapes and adhesives are an integral part of remote patient monitoring solutions and devices. Without them, medical devices would not exist today. As demand for telehealth and remote patient monitoring solutions is expanding, so is the demand for medical-grade die-cut foams, non-wovens, and adhesives.
Precision Die-Cut Tapes & Medical Applications
Precision die-cut foams, non-wovens, and medical-grade adhesives are used in medical component assembly, device attachment, on-body medical devices, surgical dressing, incise drape solutions, and more.
From nonwoven, breathable medical tapes that comfortably conform to human skin, to non-irritating medical-grade acrylics to attach or assemble medical devices, a variety of products exist to support the medical device industry.  Below we highlight just a handful of the hundreds of industry-leading pressure-sensitive adhesives and tapes that are suited for a variety of medical applications.
Long-Term Wear, Skin-Contact Applications
3M™ Medical Tape 1530 is a single-sided, breathable nonwoven fabric tape. Suggested applications include:
Cover tape for finished device
Attaching or securing electrodes
Wound care dressing
PolykenⓇ 3614C nonwoven single coated tape is a non-sensitizing long-term wear acrylic adhesive that can be used in:
Electrodes: ECG, EKG, and TENS devices
Medical device attachment applications
Island dressings
DermaMed also has several products that they recommend for long term wear, two of which are shown here:
For medium to long-term wear:

DM 2095, a34oz Polyester Spunlace coated on one side with a medical-grade acrylic adhesive and supplied on a paper liner.

For longer wear:

DM 2080, a 34oz Polyester Spunlace with a more aggressive hybrid acrylic/synthetic rubber adhesive for longer wear times. 
Short-Term Wear, Skin-Contact Applications & Devices
PolykenⓇ 3395A is a flexible, conformable medical-grade tape featuring a rubber adhesive that acts as a light block for light-sensitive devices requiring short-term wear. It can be used in:
Mounting and laminating electronic components
Medical device components
Patient monitoring solutions
Medical device assembly
Sensor components
Pulse oximetry devices
3M™ 9969 Diagnostic Microfluidic Adhesive Transfer Medical Tape is a transparent, low residual adhesive that can be used:
For general medical device use
In lateral flow blood glucose monitoring test strips
As transfer tape for test strip applications
In 'Lab-on-a-chip' diagnostic consumable constructions
Medical Device Assembly
PolykenⓇ 2911B Double-Coated Tape - Differential is a non-irritating medical-grade acrylic with differential coatings that can be used in:
Surgical drape fabrication and assembly
Medical device attachment
Medical device assembly
Surgical drape attachment: drape to drape, drape to skin
Surgical Drapes
3M™ Medical Tape 1510, is a fluid-resistant, conformable double-sided high tack polyethylene tape with a synthetic rubber adhesive that can be used in:
Low profile construction
General medical device use
Surgical drape construction
DermaMed DM 8018 and DM8019 are both double coated polyethylene film tapes that can be used effectively in surgical drape construction.
Medical Adhesive Selection Tools
Selecting the right tape or application adhesive depends on many factors, and JBC is here to help.  Give us a call and let your team help you find the solution that will provide the highest value to you and your customers. 
Want to do some advance searching online first? Berry Global and 3M both offer unique product selector search tools to help you discover the right products for your end-use applications.
Partner with JBC for Your Die-Cutting Needs
JBC Technologies is a leader in providing precision die-cutting and material converting solutions for the medical industry. From long-term wearable adhesive applications to diagnostic strips and test kit components, we work with you to produce die-cut parts that match your high standards. Our engineering focus allows us to measure and control quality, work toward zero defects, and uncover ways to add value to both your applications and your manufacturing process. Contact us today.
long term wearable adhesives
die cuts for wearable medical devices
medical adhesives
Medical grade nonwoven tapes
Medical Die Cutting