By Mark Swanson on
8/24/2017
Die Cut Weather Seals: Applications and Industries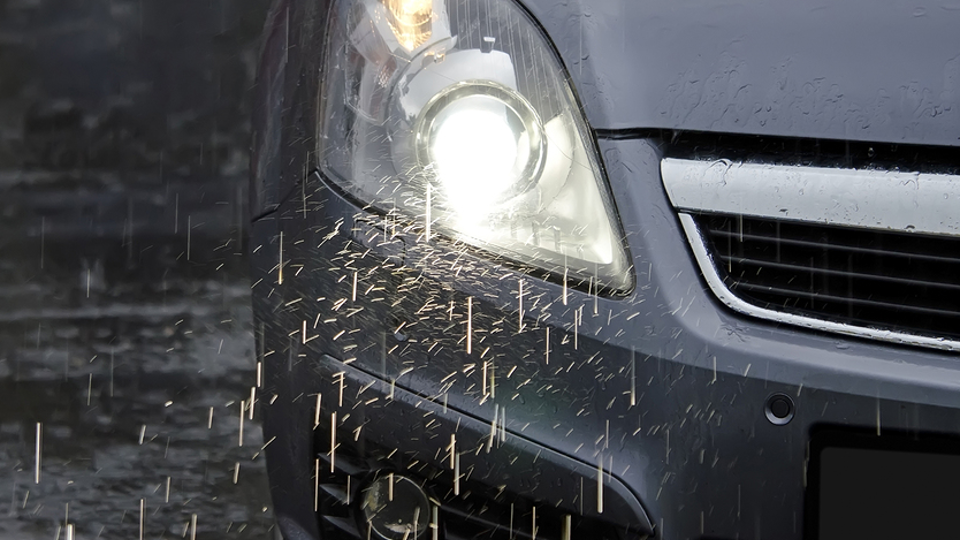 Die cut weather seals protect interior components from water, light, dust, dirt, and other contaminants. They are used with automotive head lights and tail lights, furnace doors, HVAC access panels, cover plates, and lenses for LED lighting. To support cost-effective manufacturing, these die cut products are fabricated from sheet or roll materials and can attach to the substrate with metal fasteners or adhesives.  
Automotive Headlights and Automotive Tail Lights
Die cut weather seals for automotive headlights and tail lights keep out moisture and water. Vents in headlight housings support normal evaporation, but headlight condensation can dim the headlamps and reduce the driver's range of vision. Headlight assemblies that are sealed properly prevent the ingress of water. These die cut gaskets also help to maintain proper temperatures within the headlight assembly.
Furnace Doors
Furnace door seals help keep out dust, water, and other contaminants that can interfere with a heating system's performance. Sometimes, these die cut weather seals are made of high-temperature materials such as fiberglass, a fiber-reinforced plastic that offers thermal stability and fire protection. If a furnace gasket needs to withstand lower temperatures, die cut silicone may be used.
HVAC Access Panels
Die cut weather seals for HVAC access panels help to prevent air leaks from causing energy losses. To avoid compression set, these parts are usually made of die cut foam materials. Examples include EPDM, neoprene, and TPE seals. In dynamic sealing applications, a die cut part needs to minimize the amount of pressure that's required to achieve full surface contact.  
Cover Plates
Die cut weather seals for cover plates are used in applications ranging from electrical outlets to automotive engines. These die cut products are made of compressible materials and flow into imperfections on the mating surfaces. With fuel pump block-off plates, die cut seals need to resist gasoline or diesel fuel. With outdoor electrical outlets, weather-resistance is important. 
Lens Seals for LED Lights
LED lighting also uses die cut weather seals to keep out the elements. LED lights generate a significant amount of heat, however, so lens seals need to provide high-temperature resistance. Otherwise, the intensity of the light emitting diodes (LED) can decrease. For outdoor LED lights that are hermetically sealed, die cut silicones with low levels of outgassing may be required to prevent clouding or fogging.   
Die Cut Weather Seals from JBC
JBC Technologies supplies die cut weather seals that meet tight tolerances, specific geometries, and other demanding requirements. In addition to precision die cutting for clean edges and bolt-hole patterns, our capabilities include design assistance, help with material selection, and adhesive lamination. No matter what your application, we can supply the die cut weather seals you need. To learn more, contact us.