By Tim Weiss on
11/1/2017
Parts Presentation and Die Cutting Costs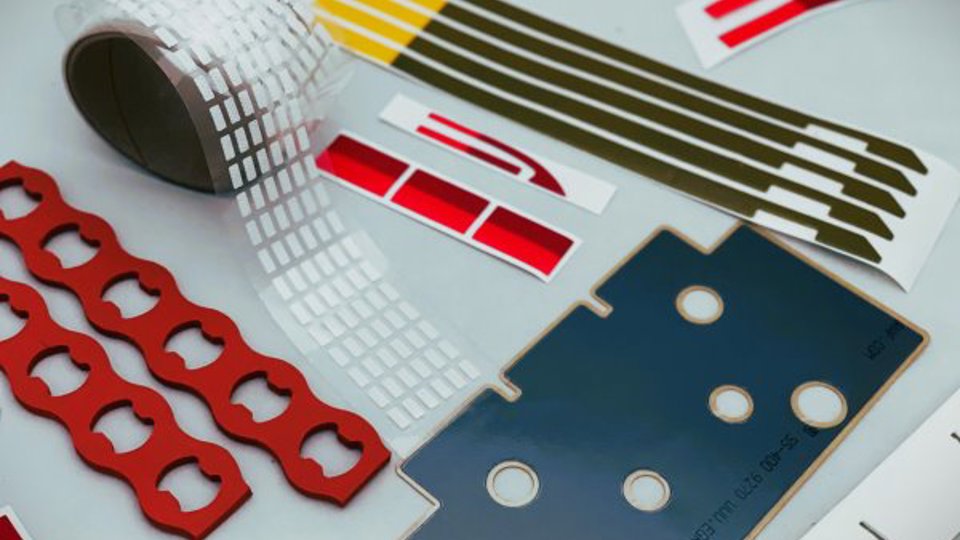 Parts presentation is one of three major factors that drives die cutting costs. Along with material selection and equipment usage, it's also an important opportunity for cost savings. By improving the way that die cut parts are presented for assembly at your facility, you can save time and money in production. Across large quantities of parts, saving even a fraction of a second per-part can really add up.
Are your die cut products presented properly when it's time to install them? Whether your assembly operations are manual or automated, there are some questions you need to ask.  As an experienced die cutter, JBC Technologies can help guide you through this process. By improving how die cut parts are deployed and integrated into your application, JBC adds value to your assembly operations.  
Parts Presentation Options
Can your die cut parts incorporate an option that improves their presentation? This is especially important in industries that require high volumes of die cut products. For example, let's say you need 750,000 die cut squares with an adhesive backing. Your assemblers remove die cut products from a liner, and then install the components on a larger assembly. How can you save time and money here?
Pull Tabs for Die Cut Parts
Do your die cut parts need a pull tab, an extended portion of the release liner that makes the liner easier to remove? By adding pull tabs, your assemblers could save half a second per part. This may seem minor, but multiply .5 seconds by 750,000 parts. The 375,000 seconds that you save is about 6,250 minutes, or 104 hours. Now multiplying this amount by your hourly labor costs to calculate the savings.
Kiss Cut Parts on Rolls or Pads
Can your parts be kiss cut and left on a roll or pad for ease of installation? With kiss cutting, only the substrate (and not the release liner) is cut. For an analogy, imagine some cookie dough on a sheet of wax paper. A baker uses a cookie cutter to cut through the dough, but not the wax paper. Kiss cut parts can be left on a roll, but they can also be left on a pad for individual parts presentation. 
Ask JBC About Parts Presentation
Would you like to learn more about the relationship between parts presentation and die cutting costs? Do you have questions about pull tabs for die cut parts, or kiss cut parts on rolls or pads? JBC Technologies is a value-added die cutter that's ready to help. To get started, contact the JBC Sales Team.