By Mark Swanson on
2/27/2018
Flame Retardant Automotive Foams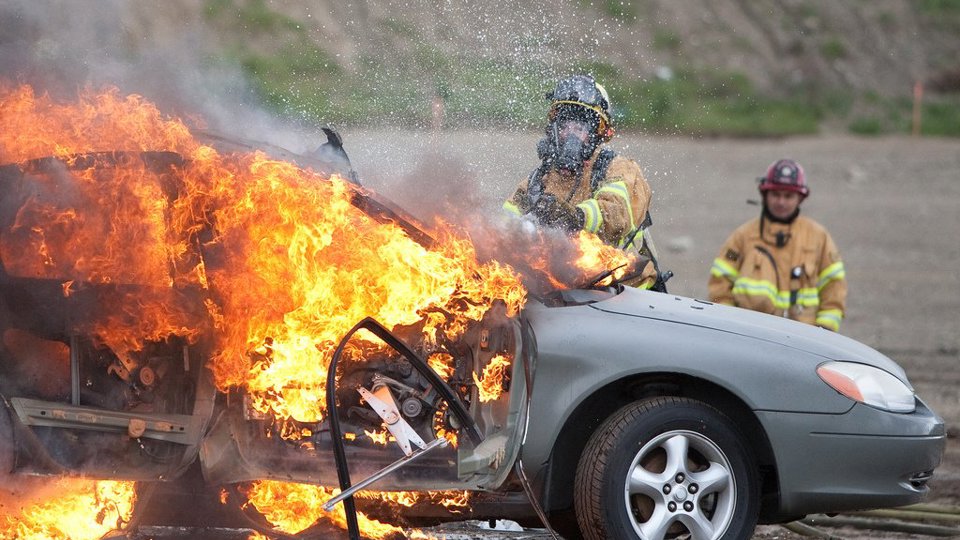 Flame retardant automotive foams resist burning so that a vehicle's occupants have time to escape in the event of a fire. They are made of open-cell or closed-cell materials such as melamine, phenolic, polyolefin, polyurethane, or polyvinyl chloride. Some automotive foams are inherently fire-resistant, but others are treated with additive, solid salt-based, polymeric, or reactive flame retardants. These foam materials are supplied as sheets or rolls and die cut into specific shapes with precise geometries. 
Standards for burn resistance vary, so automotive engineers need to account for specific national, international, or industry requirements during material selection. Engineers may also need flame retardant foams that meet OEM requirements for lower emissions, enhanced aging properties, and improved toxicity profiles. As material suppliers bring new products to market, vehicle designs can also incorporate flame retardant automotive foams that reduce noise, vibration and harshness (NVH). 
Standards for Flame Retardant Automotive Foams
In the United States, the fire performance of automotive foams is tested according to FMVSS 302, a standard that's sometimes shortened to MVSS 302. In Europe, Canada, and Japan, ISO 3795 is the technically equivalent standard. China (GB 8410), Britain (BS AU 169a), and many other countries also maintain flammability standards for motor vehicles. Individual automakers such a Mitsubishi, Mercedes-Benz, and Volvo have their own burn resistance specifications, too.
Standards like FMVSS 302 apply to automotive interiors, but flame-retardant foams are also used under-the-hood. As automakers add more electronics, UL94V-0 and UL94 HBF are appearing on more part drawings for engine bay components. Within the cabin itself, emissions tests such as VDA 277 and VDA 278 often apply. The industry's interest in foams with lower VOCs is also driving decision-making about using flame retardants that appear on the global automotive declarable substance list (GADSL).
Die Cut Foams for Automotive Interiors and Engine Bays
FMVSS No. 302 and other fire safety standards cover automotive foams that are used in interior components such as armrests, headliners, seat backs, seat cushions, sun visors, and trim panels. Flame retardant automotive foams are also used under-the-hood with include air intakes, manifolds, pumps, and covers for cams and valves. These burn resistant materials can provide thermal and acoustic insulation while supporting vehicle lightweighting efforts.
Do you have questions about flame retardant automotive foams? Are you looking for an automotive die cutter who can help you with material selection? Contact JBC Technologies for more information or meet us at Foam Expo 2018 in Booth #319 from March 6 to 8 in Novi, Michigan.