By Sam Frazier on
7/28/2016
How to Choose the Best Die Cutting Materials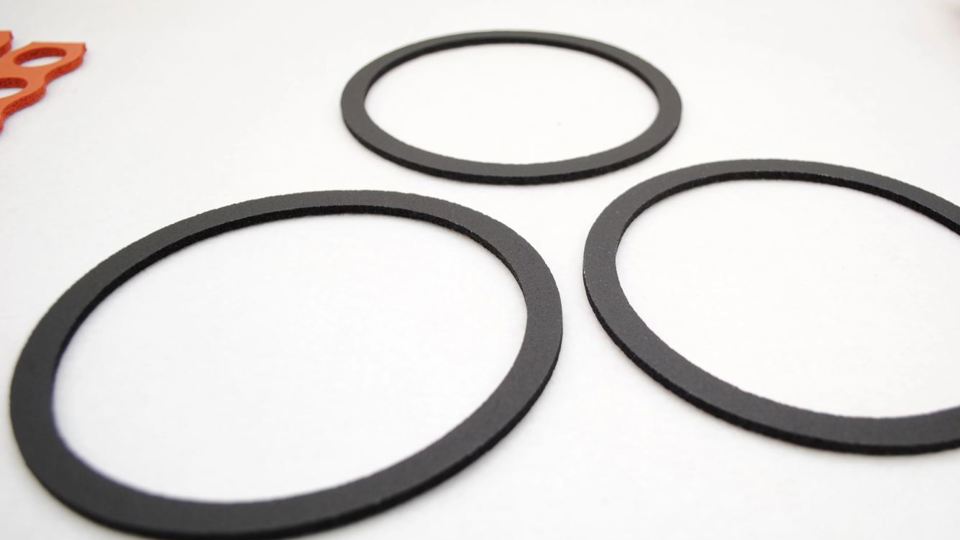 You're an engineer and you're out of time. If you're going to meet your deadline, the die cutter needs your part design now. Did you specify the right material? Did you specify the best material? Those questions may sound similar, but they're not the same. There could be several different materials that meet your application's requirements. Each is "right" in the sense that it would work, but some choices are better than others in terms of performance and cost.
So is the gasket material that you've selected really the best one? For that matter, are there newer materials that you don't even know about? That's not a reflection on your knowledge or your abilities. That's a fact of life when material science means continuous innovation. Suppliers introduce new compounds all the time, but you've got other things to think about than what's the latest in die cut gasket materials.
If your die cutter isn't helping you with material selection, you could be missing ways to save money.
Expect More from Your Die Cutter
Precision die cutting is important, but engineers deserve more. Here at JBC Technologies, we believe that the status quo can always be improved. That's not just a slogan. It's one of our core values. Internally, we live out our commitment to continuous improvement both in our office and on our manufacturing floor. We also find ways to provide greater value to our die cutting customers. Because your success is our success, we're ready to apply our knowledge of materials to your die cut gasket application.
Opportunities for JBC to assist also come from our potential customers. Often, we receive requests for quotation (RFQs) where the gasket materials have already been specified. Sometimes, the reason a material appears on a part drawing is because it's crunch-time. A similar part was die cut previously, and the old gasket material gets added to the new part drawing for the sake of convenience. This material may not be the best choice, however, and better materials may be available in the market.
Find Die Cutting Success
Whether it's a brand-new project or a die cut product that's been made for years, JBC approaches each design with a fresh set of eyes. In addition to suggesting newer materials, we can also help you to avoid over-engineering a product and adding unnecessary costs. We look at every project as an opportunity to provide the very best solution. The following example shows how JBC can help.
As an experienced die cutter, we've seen our share of part drawings that specified more expensive materials than were necessary. That's why if you choose a silicone with a maximum temperature of 450°F, we may ask if a less expensive EPDM rubber with a maximum temperature of 240°F would suffice. Here at JBC, we've also helped customers save money by recommending rubber-based pressure-sensitive adhesives (PSAs) instead of high-temperature acrylic PSAs for temporary fastening.
Would you like to learn more about how JBC Technologies can help you with material selection? For more information, please contact us.