By Kate Gluck on
11/11/2020
JBC and Beckett Air Recognized for Face Shield Collaboration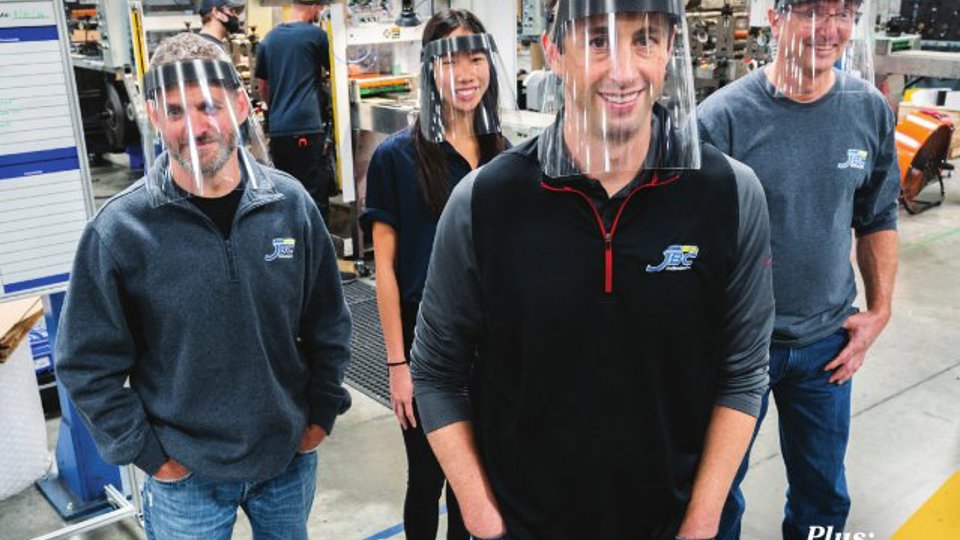 In March, as the virus surged and the specter of a pending stay-at-home order loomed, many knowledge workers transitioned to working from home. The kitchen table became the desk, the conference room… and the classroom.  For those in the business of making things, however, work-at-home was not an option. 
Manufacturers making essential products remained open at limited capacity while many others, including most of the automotive supply chain temporarily closed their doors. The ripple effect was significant, with many companies laying off or furloughing large portions of their workforce. At the same time, the country was experiencing a severe shortage of personal protection equipment ( PPE ) -- much of which had historically been made overseas. 
It was in this landscape that agile manufacturers like JBC Technologies and Beckett Air in North Ridgeville, Ohio found a way to not only survive but thrive by providing much-needed PPE. 
This effort did not go unrecognized in the local community.  Recently, the two organizations were recognized with a feature story and front-page spotlight in the North Ridgeville, Ohio community magazine.