By Brenda Doskocil on
5/29/2018
Laminating Metal Foils to High-Temperature Insulation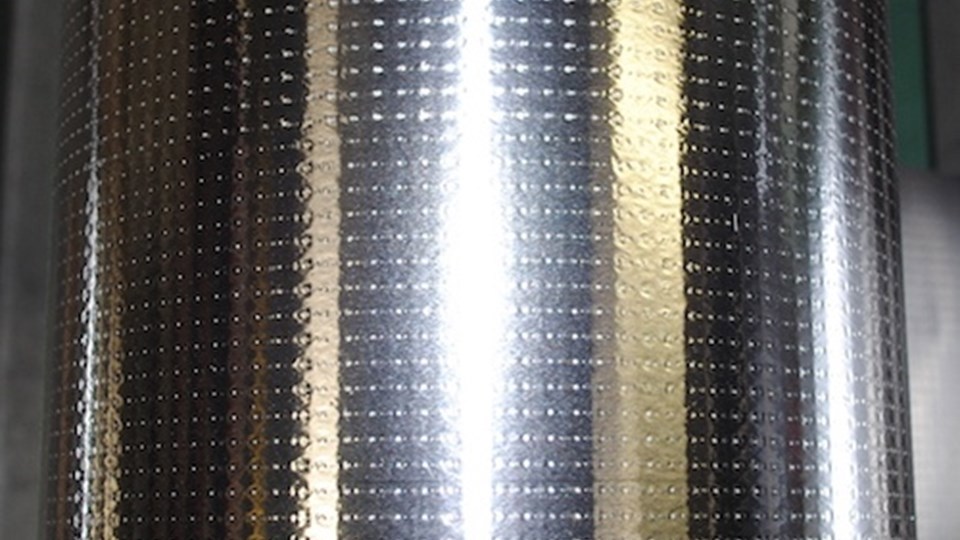 Metal foils that are laminated to high-temperature insulation can increase the effectiveness of die cut heat shielding. Aluminum foils reflect radiant energy and reduce the amount of heat that high-temperature insulation must absorb. Metal foils also support micro-perforating and embossing (kalotte), value-added processes that reduce noise and support manufacturability.
Laminating metal foils to high-temperature insulation can also support thinner heat shield designs. For example, a foil-faced structure that's just 1/8" thick can reduce temperatures from 1800° F to 200° F. These die cut products can fit into tight spaces, support vehicle lightweighting efforts, and meet precise dimensions. Foil-faced heat shields offer many advantages, but lamination can be challenging.
Understanding Adhesive Lamination
Lamination is manufacturing process that joins layers of material together. With metal foils and high-temperature insulation, an adhesive is used. To avoid adhesive failure, the heat shield manufacturer must select an appropriate adhesive and consider environmental factors such as humidity and temperature. Surface preparation and proper curing are important, too.
High-temperature insulation is especially difficult to laminate because these non-woven materials contain numerous fibers. The open spaces between the fibers reduces the amount of surface area that's available for adhesive bonding. To ensure strong bonds between the metal foil and the high-temperature insulation, JBC Technologies has perfected a multi-step lamination process for heat shields.
Advantages of Foil-Faced Shields
Laminating metal foils to high-temperature insulation reflects heat away from the surface that the heat shield is designed to protect. By reducing the amount of heat that the insulation must then absorb, designers may be able to choose a less expensive type of thermal insulation. Limiting the amount of heat that reaches the high-temperature insulation can also improve performance and extend service life.    
With automotive heat shields, metal foils that are laminated to high-temperature insulation can support noise reduction and promote formability. Foil-faced heat shields that are micro-perforated eliminate acoustical resonance, a phenomenon that amplifies sound and cause harsh vibrations. By adding a Z-axis to heat shields, embossing provides for better formability during product manufacturing.
Heat Shield Lamination and Custom Die Cutting
JBC Technologies is an automotive die cutter that provides value-added services such as embossing, micro-perforating, and lamination.  As this case study shows, we solve design challenges and meet demanding thermal and acoustical requirements. To learn more about lamination and how our heat shield expertise can help you, contact the JBC Sales Team.