By Bob Lesher on
5/14/2020
COVID-19 Face Shields – The JBC Advantage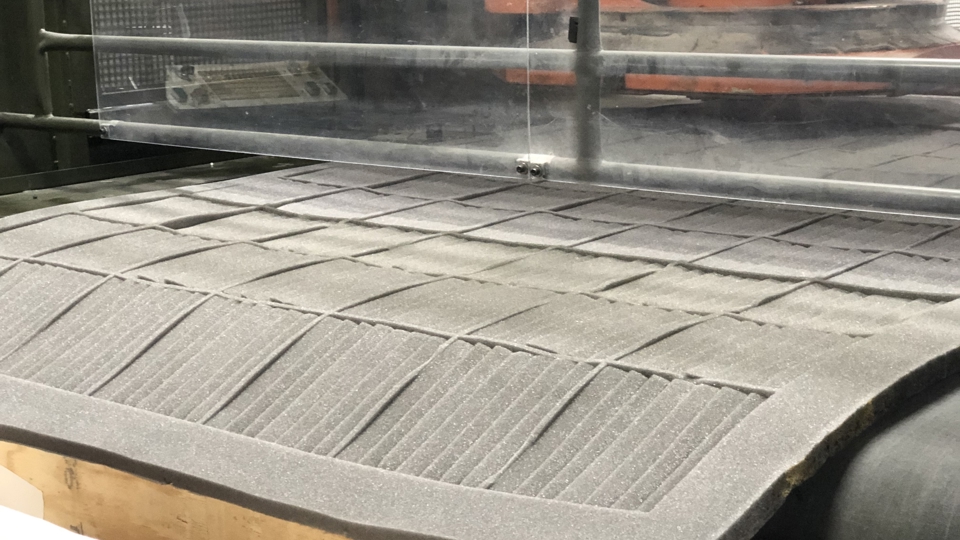 As the COVID-19 pandemic continues to wreak havoc around the world, manufacturers everywhere are joining the fight by using their resources to help keep our front-line healthcare workers safe. At JBC Technologies we're doing our part to help flatten the curve by putting our resources and experience to work to help close the personal protective equipment (PPE) supply chain gap. We're not only selling our own disposable face shield, we're die cutting face shield components for other manufacturers nationwide.
JBC Capabilities
When it comes to making the medical face shields used by front-line healthcare workers not all manufacturers are created equally. For over 30 years, JBC has been crafting custom die-cut solutions for hundreds of customers across dozens of different industries. We've invested extensively in state-of-the-art, vertically integrated die cutting and flexible materials converting technologies. It's this investment and experience that has positioned us to react quickly during the current crisis.
Leveraging our converting expertise and Fortune 100 level continuous improvement framework, we've streamlined the component manufacturing and face shield assembly processes to be able to offer fast turnaround and competitive pricing.  We are ISO 2001: 2015 certified and registered with the FDA. So, whether it's elastic headbands, adhesive-backed open or closed cell brow foam or PET plastic shields, JBC can meet even the most stringent customer requirements.
A face shield is only as good as the sum of its parts. Ours are assembled from components we convert in-house to the same high levels of quality and consistency our customers have come to expect from us. But machines and processes are nothing without processing expertise. 
Just what sets the JBC face shield components apart from the competition?
Face Shield Manufacturing from JBC Technologies, Inc on Vimeo.
Clear Plastic Face Shield
Arguably the most important part of the protective face shield, and, oftentimes one of the most difficult to process, is the plastic shield itself. We die-cut several different face shield designs  using both open-source and custom shield designs using our high-speed, high-capacity rotary die-cutting presses. For most customers, we source the material. Others prefer to provide their own. 
We process 
Both roll stock and sheeting 
Up to 20 mils (0.02") thick
Adhesive-Backed Brow Foam 
The foam forehead cushions used in our face shields are yet another example of how our in-house capabilities help us stand out from the crowd. While others may be limited by things like roll width and adhesive application, our in-house high-tolerance slitting and laminating capabilities see to it that we're not.
Prior to die-cutting, we laminate peel-and-stick acrylic adhesive to lightweight polyester foam, giving us the flexibility we need to process a wide range of foam sizes and presentation configurations, including both sheet and kiss-cut rolls.
Design Flexibility
We pride ourselves in our ability to craft custom solutions to even the most challenging engineering problems. Our healthcare PPE face shield is a perfect example.  We have the flexibility to meet your design requirements and the raw materials knowledge to help you select the right one for the job.
JBC PPE Face Shield Offering
If you're looking to purchase fully-assembled medical face shields or medical face shield components to supplement your own assembly operation, JBC has you covered. For pricing and supply information please contact us at sales@jbc-tech.com or 440-387-5981.
Download the JBC Medical Face Shield product information sheet here.