By Kate Gluck on
9/28/2020
Healthcare Experts Weigh in on Protective Plastic Face Shields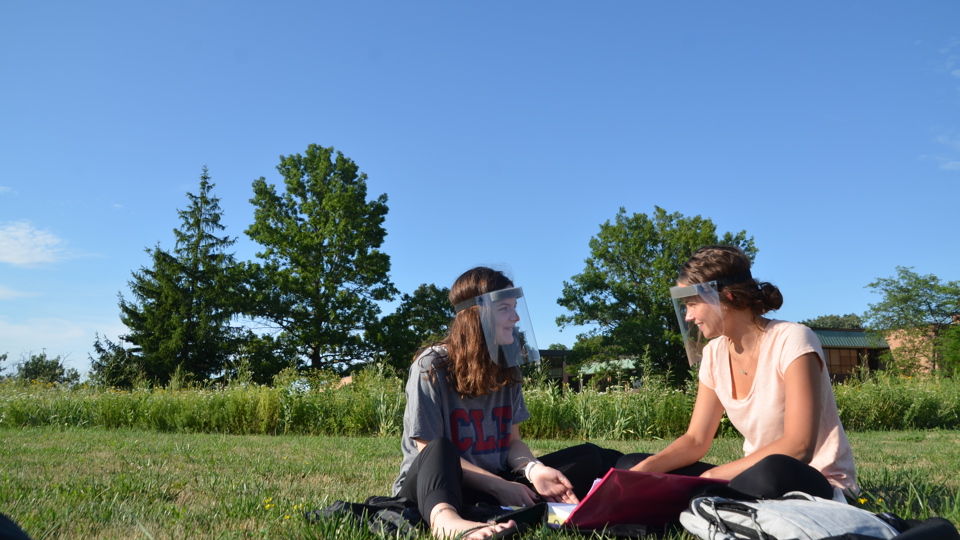 The science is in. Cloth face coverings are an effective weapon in the battle to prevent the spread of COVID-19. As the saying goes, "Yours protects me and mine protects you." But what do we really know about plastic face shields and COVID-19? While commonplace in dentist and doctor's offices, plastic face shields have started to work their way into the public pandemic forum. But are they effective and just how and when should face shields be used?
While JBC has been manufacturing face shields since the onset of the pandemic, we are not public health experts and we aren't in a position to be providing guidance on the subject. What we can do, however, is to share useful information from the real experts in an effort to add to the conversation and keep the discussion going. Several months ago, we posted this blog, that weighed in on the subject of face masks vs. face shields. Since that time we've curated a selection of other face shield related articles we think you'll find helpful.
The Case for Face Shields
This post, from the Harvard Law blog Bill of Health, discusses the practical utility of face shields as a substitute or complement to face masks in the context of public health policy, arguing that even with limited scientific data existing federal guidance should be expanded to include face shields as a policy option.
"As the United States battles the later stages of the first wave of COVID-19 and faces the prospect of future waves, it is time to consider the practical utility of face shields as an alternative or complement to face masks in the policy guidance. Without face shields specifically noted in national guidance, many areas may be reluctant to allow their use as an alternative to cloth face masks, even with sufficient modification."
Read the full article here.   
The Pros & Cons of Face Shields
This "Ask the Experts" piece from AARP takes a unique approach to the subject with a thorough list of the pros and cons of plastic face shields when compared with cloth face coverings. While it outlines several ways that medical face shields can be a great addition to the pandemic toolbox, it remains conservative with its overall guidance being one of "there is no such thing as 100% effective PPE."
"Face shields are a common sight in doctors' offices and hospitals. And as the pandemic drags on, they are becoming more prevalent among the public, too. But how do they work? And just how effective are they when it comes to protecting against the new coronavirus? AARP asked the experts for their take on the advantages and disadvantages of face shields."  
Read the full article here.  
Are Face Shields Better Alternatives to Face Masks?
This piece from Very Well Health presents plastic face shields as more of an alternative rather than a complementary piece of PPE citing the April 2020 JAMA piece that itself references a 2014 mask study (which looked at the influenza virus and not SARS-CoV-2) the results of which were published in the Journal of Occupational and Environmental Hygiene.
"As states begin to lift COVID-19 restrictions and lockdowns, protective measures like social distancing and wearing facial coverings remain in place. Public health officials say that covering your mouth and face when out in public or interacting with others—like customers or other people standing in line—can substantially decrease the risk of spreading the infection in the community.
While the Centers for Disease Control and Prevention (CDC) recommended cloth facials coverings and bandannas in early April, an opinion article published in JAMA later that month suggests plastic face shields are a safer and easier alternative."
Read the full post here: 
JBC and Protective Face Shields
If you are looking for high quality, Made in the USA COVID-19 face shields, JBC is here to help.  Read our face shield manufacturing page to learn more, or contact us at sales@jbc-tech.com to order your sample today.
Tech-SHIELD face shields from JBC Technologies from JBC Technologies, Inc on Vimeo.