By Bob Lesher on
4/13/2020
JBC Mobilizes Die-Cutting and Materials Conversion Expertise in Fight Against COVID-19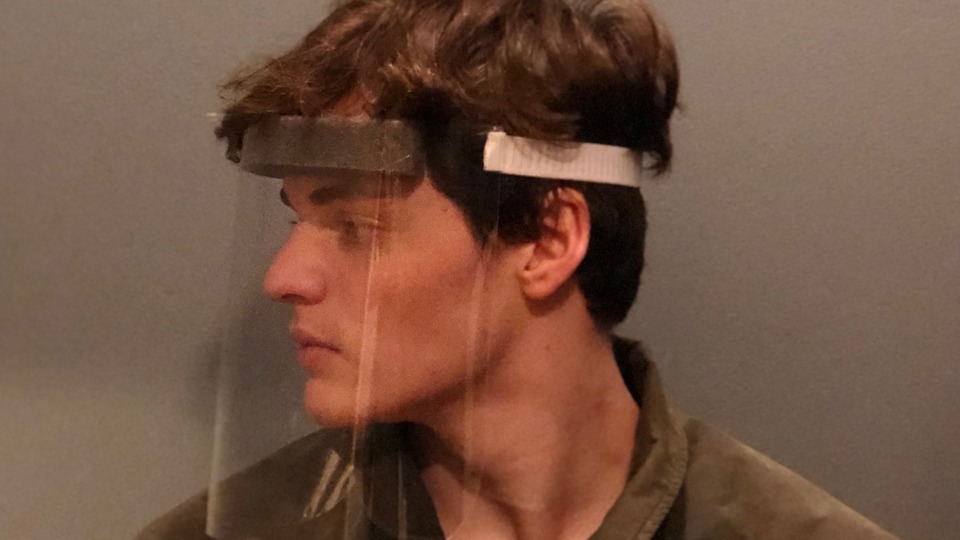 JBC Technologies Produces Face Shields, Face Shield Kits and Shield Components
JBC Technologies has stepped up to join the fight against the coronavirus pandemic. To help close the still-widening health care personal protective equipment (PPE) supply chain gap, the company recently started producing medical face shields and components at its North Ridgeville manufacturing plant.
With a variety of in-house converting equipment that includes laminating, slitting, and state-of the-art, high-speed rotary die cutting equipment, the team at JBC recognized that they were ideally suited to react to this demand – and reacted quickly.
"We saw a need in the marketplace and recognized that we had the available surge capacity to step in and help. While we have not historically made personal protection equipment, we die cut the materials that the shields are made of every day. It was just a matter of coming up with a design, ordering the tooling, and getting the word out," said Joe Bliss, founder and CEO of JBC Technologies.
"Rather than start from ground zero, we decided to focus on producing an open-source design made available by the University of Wisconsin Madison's Badger Shield project." 
The JBC face shield features a clear PET plastic fabricated specifically for this application by a team at 3M.  It is a single-use, low-cost alternative to traditionally available medical face shields and is intended to provide physical barrier protection against airborne pathogens that are the result of sneezing and coughing.
The company has been actively taking orders for their Badger Shield design over the last several weeks for both fully assembled shields and individual components.  They also supply kits of components to organizations that have manpower to assemble the shields, but lack the ability to produce the individual parts.  End customers range from front-line medical professionals to large OEMs to non-profit organizations and small businesses that are assembling and distributing shields.
In addition, JBC has been providing the individual die cut components to numerous local manufacturers who have developed shield designs of their own.
"Our healthcare community desperately needs protective equipment. The bottom line is that healthcare workers on the front lines, the ones actually coming into contact with those infected with COVID-19, can't get the protection they need from their traditional suppliers. That's where companies like JBC come in," said Brad Patt, President of JBC. "We've got the equipment, the manufacturing expertise and the right supply chain partners to really make a difference here."
About JBC
JBC Technologies is a full-service manufacturing partner and flexible materials converter with over three decades of experience making custom die cut parts for leading manufacturers around the globe. Drawing on an incredibly diverse team of experienced professionals, JBC also delivers supply chain solutions, product design support, value added value engineering (VA/VE) services, and a solid partnership mindset focused on helping their customers succeed. 
Media Contact:
Kate Gluck
440-387-5981
kgluck@jbc-tech.com