By Bob Lesher on
4/2/2020
JBC Pivots to Help Meet Unprecedented Demand for Medical Face Shields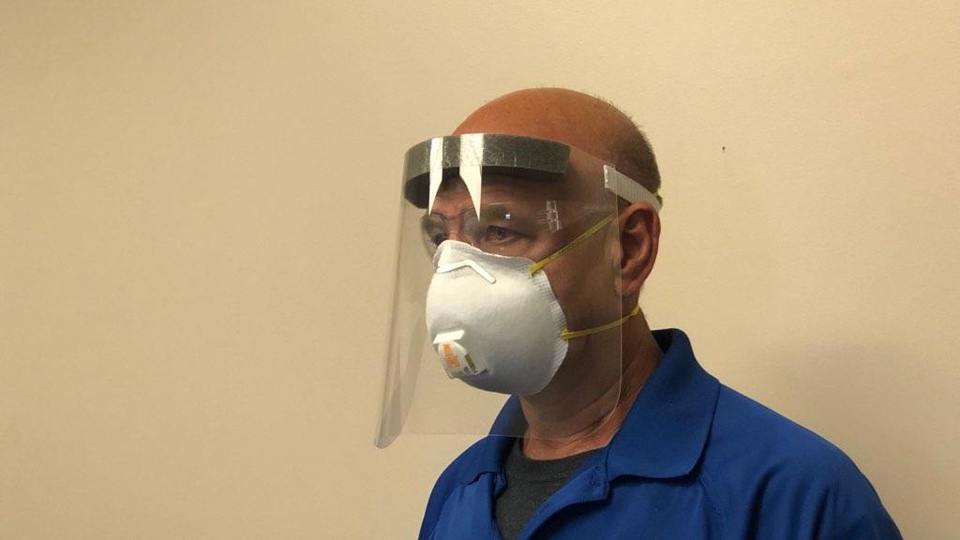 It's no secret, our nation's front-line healthcare workers are in trouble. Not only are they up close and personal with the victims of a once-in-a-century pandemic, they're now being forced to reuse their personal protective equipment (PPE) because of extreme supply shortages.
While the federal government has been slow to respond to the crisis local, county and state officials throughout the US have been stepping in and rallying their own resources. Just yesterday, Ohio Governor Mike DeWine announced the formation of the Ohio Manufacturing Alliance to Fight COVID-19. This collaborative effort will engage manufacturers to see which companies have interest in repurposing their manufacturing operations to produce some of the most in-demand products in the fight against COVID-19, especially products for the healthcare industry.
Companies big and small, many with little to no experience in the healthcare space, have come forward to help, offering to change their plants and rework their manufacturing processes so that they can now make things like face masks and face shields.
JBC is proud to say that we are among them.
Today marks the official launch of our new JBC Medical Face Shield project. Over the coming days and weeks, we will be ramping up production of medical face shields with a goal to be able to make 10,000 complete shields per week, packaged and ready to ship to those who need them most. The JBC Medical Face Shield will be made at our North Ridgeville, Ohio plant and the design is based upon open-source plans from the University of Wisconsin's Badger Shield Project.
These lightweight, single-use medical-grade face shields are designed as a cost-effective protective alternative for doctors, nurses, healthcare professionals and other essential workers. Each disposable, single-use shield provides excellent protection against potential contamination from sneezing, coughing, airborne pathogens, and harmful chemical splashes.
Features of the JBC Medical Face Shield include:
7-10 mil clear polyester
1" brow foam
Latex-free elastic headband
Along with the completed face shields, we will also be offering the individual face shield components (PET shield, brow foam with PSA backing, and elastic band) for sale in support of other manufacturers and their pandemic response programs. For pricing and supply information on both the complete face shield and face shield components please contact Kate Gluck at sales@jbc-tech.com or 440-387-5981. Download the JBC Medical Face Shield product information sheet here.