By Kate Gluck on
2/17/2021
Telehealth and Medical-Grade Pressure Sensitive Adhesives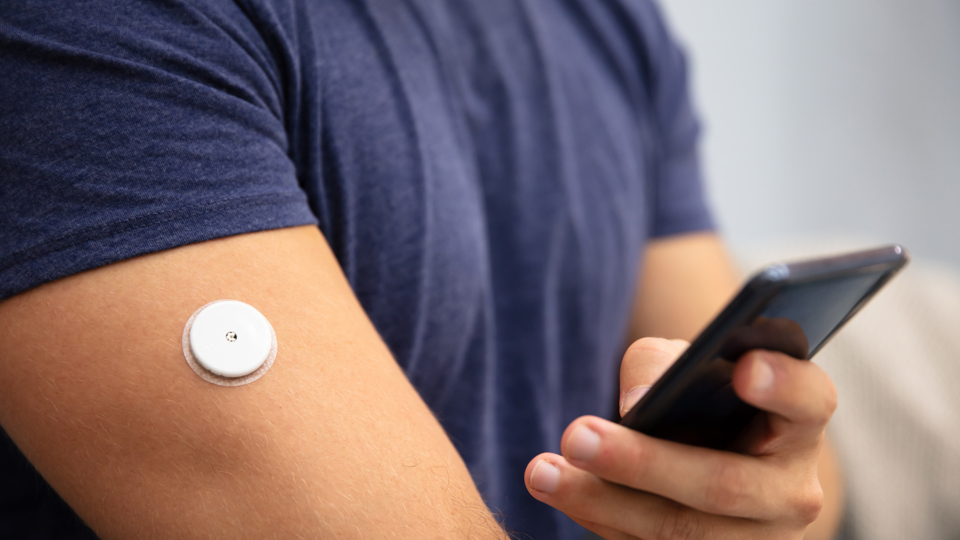 Telemedicine has been a growing market within the medical industry for years. With COVID-19 and an increasing demand for remote patient monitoring devices, global demand for telehealth solutions has exploded.  Pulse oximeters, wearable drug delivery systems, and other on-body remote patient monitoring solutions are now, more than ever, helping to improve clinical management and enhance care.
As the market for telehealth grows, so does the need for die-cut durable, comfortable medical-grade tapes and adhesives. In fact, the global market for medical tapes and adhesives is projected to reach a revised size of USD 1.8 Billion by 2027 (a CAGR of 4.7% between 2020 and 2027).
As these markets expand, so will new product design and sourcing requirements. JBC is committed to partnering with market leaders in medical tapes and adhesives to support this demand. We are also committed to sharing relevant information that will assist our customers with product selection. For today's post, we've partnered with Berry Global to highlight some factors that design engineers should take into account when specifying medical tapes and adhesives for their die-cut parts.  
Factors to consider when selecting medical tapes and adhesives
 As with non-medical tapes and adhesives, there are many factors to consider when narrowing down your adhesive options. In addition to standard questions you need to consider when selecting a PSA for an industrial application, there are additional things to take into account, such as
Wear duration – how long a solution or device must stay in place
Breathability requirements – moisture vapor transmission rate
Location on the body – Where the device will be worn
Weight & size of the device- how big is the device or how much weight must the device support
The contact area of the adhesive – the surface area of adhesive that will contact the skin and device.
Berry Global medical adhesive products
Here's a quick overview of some of the tapes and adhesives the Berry Global team suggests for various die-cut medical applications. If you don't see what you are looking for here, you can also quickly and easily search for additional product offerings online through this innovative search tool.
PolykenⓇ  single and double-coated foam tapes feature soft, flexible foam that conforms and easily adapts to medical devices and body contours. Good for:
Electrode assembly and attachment
Border dressing for transdermal drug delivery patches
Medical device mounting/direct to skin applications
PolykenⓇ  nonwoven tapes such as 3621A  (a polyurethane nonwoven) offer bi-directional stretch and extra soft texture for maximum patient comfort. The tapes provide an aggressive, non-sensitizing bond to the skin to hold devices securely in place for up to 14 days while causing minimal skin trauma. Also available are 3614C and 3570A, both PET nonwovens that use long-term wear adhesives.  Good for:
Continuous Glucose Monitoring (CGM) Devices
Long-term wearable device applications
Sensor components and on-body patient monitoring
PolykenⓇ  acrylic, rubber, or silicone transfer tapes, such as 3426A, a rubber tape that provides superior adhesion to various materials for component assembly. This tape is easy to die-cut and convert and features an easy-to-remove liner. Good for:
Direct to skin device attachment
mounting and laminating electronic components,
medical device assembly and components
Partner effectively: choosing the right flexible materials converter
When you partner with JBC, you gain access to a premier die cutter and materials converter. We not only offer quantifiable, measurable quality control. We also offer value add solutions and strategies to optimize your applications and manufacturing processes. Contact us today to learn how our team can help to solve your challenges and streamline your manufacturing processes through part presentation, composition, packaging, and more.